Content marketing — including blogging — costs 62% less than traditional marketing and generates three times as many leads.
But to achieve these results, you need to be smart about the tools you use.
Whether you started a blog to make money online or to grow traffic to your website, using the right blogging tools will save you time, money, and energy.
In this article, you'll find free and paid blogging resources for brainstorming, writing, SEO, design, content promotion and scheduling, organization, blog storage and backup, and analytics.
---
---
Tools for Brainstorming Unique Ideas
These are the best tools for finding creative content ideas.
1. Blog Name Generator (Free)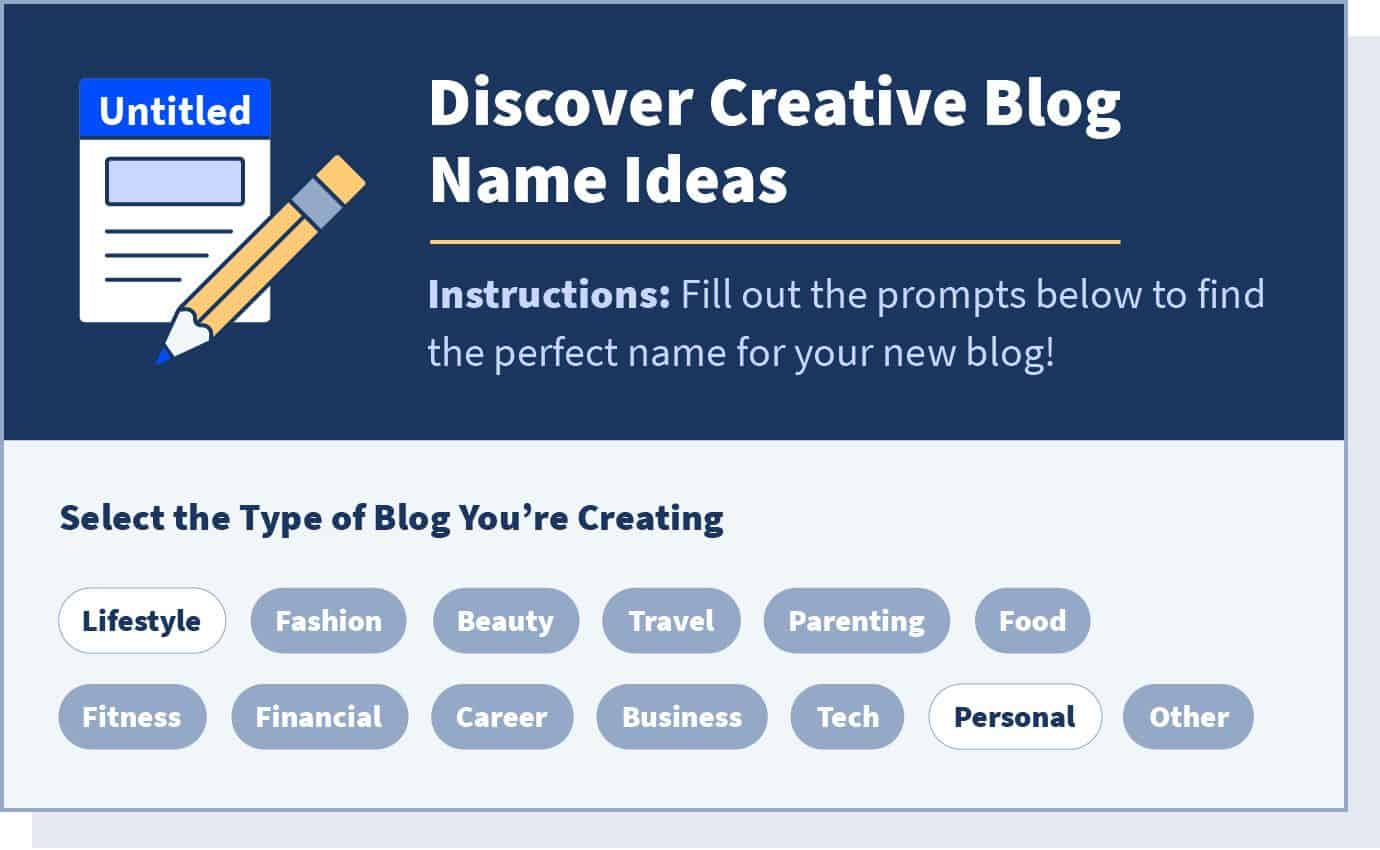 The name you choose is the foundation of your blog. If you don't already have a blog, this is where you should focus first.
You need to make sure the name you pick will resonate with your target audience.
Fortunately, we created a free blog name generator you can use to find catchy and unique name ideas for your new blog.
2. Google Trends (Free)
Google Trends is a tool that analyzes the popularity of search queries in Google Search. Use this tool to find topics that are trending in your industry and compare different keywords.
On Google Trends, you can identify upward and downward trends, identify seasonal patterns and create your content calendar accordingly. You can also use it to track interest in a specific subregion.
3. BuzzSumo (Free and Paid)
Buzzsumo is an online tool that lets you discover content opportunities by exploring keywords, trending stories, customer questions, and more.
For example, you can use the Content Analyzer to explore the headlines with the most engagement on social media.
You can start by entering a broad topic into the Topic Analyzer to find content ideas that generate engagement. Then, you can use the Content Analyzer to find the best headlines and measure engagement on social media.
With the free plan, you'll get 10 free searches a month and basic features for content ideas. If you choose the paid plan (starting at $99/month), you'll get unlimited searches, alerts for media mentions, and more.
4. Facebook Ad Library (Free)
Facebook Ad Library is an online database where you can access ads that are running on Facebook and Instagram.
You can use this tool to find inspiration and see what's working for other bloggers, and find data-proven content ideas.
Start by searching for a Facebook page in your blogging niche. You will find all the ads they're using. Then, look for ads promoting articles from their blog. If they're paying to promote these articles, they're probably doing well or have lots of potentials.
5. Product Hunt (Free)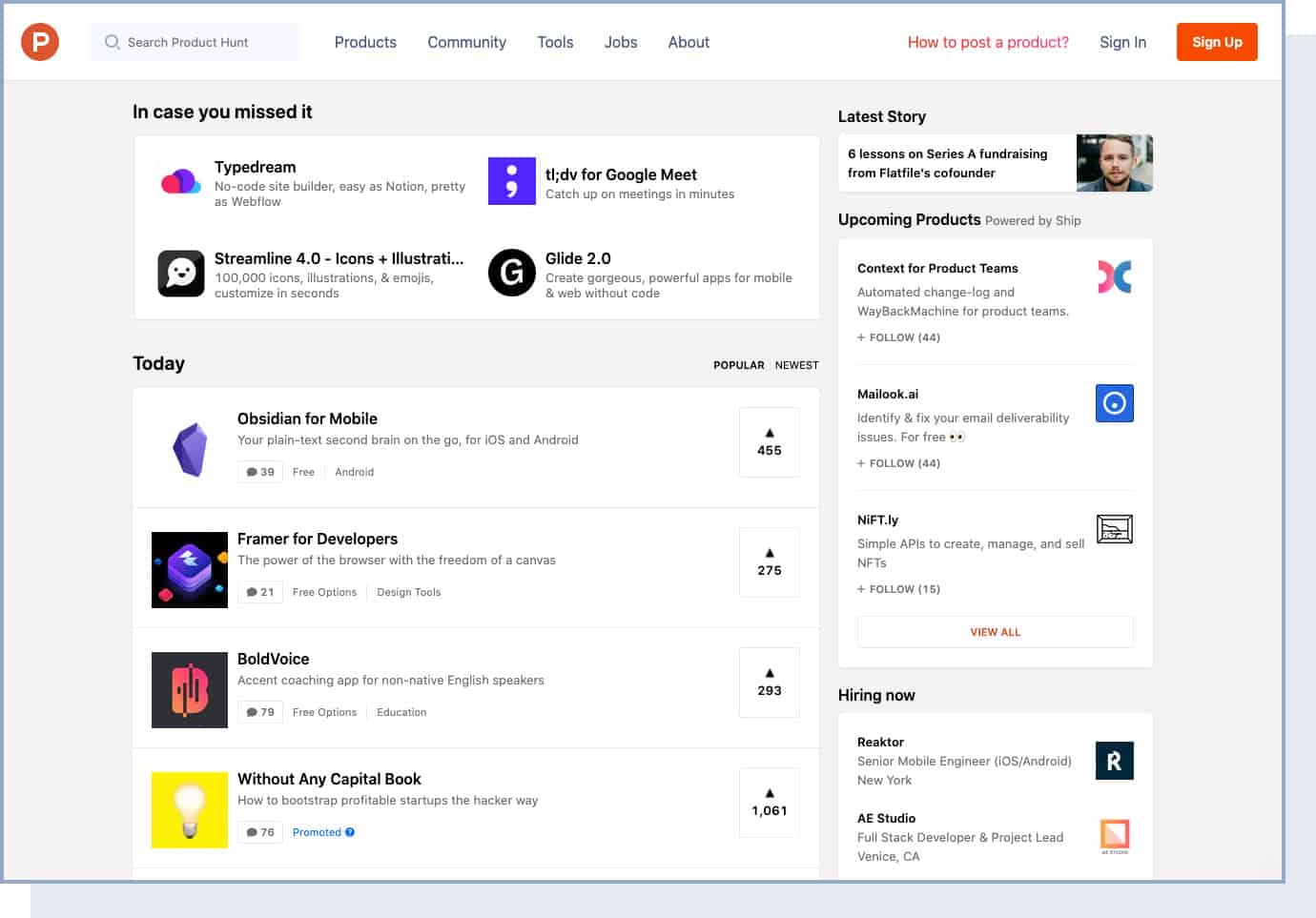 Product Hunt is a website where you can share and discover new products, especially in the tech industry.
By looking at products that are performing well (for example, if they have high ratings), you'll identify problems that people are trying to solve.
You can also read the "discussion" section to find questions people are asking.
6. AnswerThePublic (Free)
AnswerThePublic is a keyword research and consumer insight tool where you can find the questions your audience is asking.
It combines suggested searches from search engines like Google and lets you visualize them in a search cloud, where they are organized in categories such as what, where, and why.
7. Headline Generator (Free)
According to Copyblogger, out of 80% of people that read a headline, only 20% will read the rest of the actual content.
To grab the users' attention, your headline has to be unique, specific, useful, and convey urgency.
As a blogger, sometimes you'll need some help to get creative. Fortunately, there is a free headline generator tool you can use to craft catchy headline ideas based on your topic, content format, and audience.
Blogging Tools for Writing and Taking Notes
These are the best tools you'll use to write and take notes effectively.
8. Google Docs (Free)
As a blogger, you need powerful writing software that will allow you to store and access all your drafts and documents.
Google Docs is a free online tool you can use to create and store documents and collaborate with other people.
With features like voice typing, automatic saving, offline mode, team collaboration, integration with Gmail, and powerful third-party add-ons, Google Docs is one of the best free writing tools out there.
9. Page Sizer (Free)
Page Sizer is a simple yet useful Add-on for Google Docs. You can get it by going to the Google Docs toolbar > add-ons > Get add-ons, and searching for "Page Sizer." You can then press the blue "Install" button to add it to Docs.
You can use it to customize the width and height of your pages in points, inches, or millimeters. As a blogger, it might be helpful to remove page breaks, for example.
10. Evernote (Free and Paid)

As a blogger, in addition to a writing tool, you also need a tool that will allow you to take notes quickly and keep them organized.
Evernote is an online tool that lets you write notes, attach documents, scan images, add voice memos, and save web pages, articles, and PDFs.
With the free plan, you can sync up to two devices, clip web pages, use up to 25MB note size, and have a monthly upload limit of 60MB. One important feature that the free pricing plan lacks is the ability to access files offline. If you need that in addition to larger note size and upload limit, consider going with the premium version ($7.99 per month).
11. EMV Headline Analyzer (Free)
Once you have headline ideas, you need to optimize them and make sure they'll drive clicks.
To be successful as a blogger, you need to reach your audience on a deep and emotional level, and your headlines are the first and most important way to do this.
The Advanced Marketing Institute created a Headline Analyzer tool that measures the Emotional Marketing Value of a headline as a percentage rating. In addition to that, you'll also find out what type of emotions your headline impacts the most (intellectual, empathetic, or spiritual).
12. Grammarly (Free and Paid)
If you want your blog to look professional, it's important to make it free from writing mistakes.
Grammarly is an AI-powered tool that reviews spelling, grammar, punctuation, clarity, engagement, and delivery mistakes, and gives real-time replacements.
With the free plan, you'll get all the features you need. However, if you want more advanced writing suggestions, you can purchase a premium plan for $12.00/month.
In addition to the online Grammarly Editor and Grammarly's desktop app, you can install the Grammarly browser extension, which integrates with many websites and web apps like Google Docs and Gmail.
13. Hemingway Editor (Free)
The Hemingway App is an editing tool that identifies writing mistakes and areas for improvement. It also fixes spelling, syntax, flow, and sentence structure.
You can use the Hemingway Editor online tool for free (without even creating an account), or you can purchase the downloadable app for $19.99, with no internet connection required.
Hemingway handles all web page features, including HTML headings, formatting, and links, and thanks to its integrations with Medium and WordPress, you can publish a draft or live post right from the Hemingway Editor. If you have another CMS, you can easily export your file as HTML or Markdown.
SEO Tools to Optimize Your Content
Use these blogging tools to optimize your content for users and search engines.
14. Yoast SEO (Free and Paid)
As a blogger, if you want to rank high in search engine results and generate more traffic and clicks, you need to pay close attention to Search Engine Optimization (SEO), including the technical side of it.
Fortunately, there are (free) plugins that can help you. Yoast SEO is a search engine optimization plug-in for WordPress that will help you meet the highest technical SEO and readability standards.
Specifically, Yoast SEO will ensure your blog has canonical URLs to avoid duplicate content, a valid Schema.org structured data implementation, a noindex or nofollow option for every page, OpenGraph tags for every page or article, and more.
Yoast SEO has a free version that includes all the main features you need, but if you want advanced features like internal linking suggestions, content insights, and automated publishing, you can purchase Yoast SEO Premium for $89 for one website.
15. Ahrefs (Free and Paid)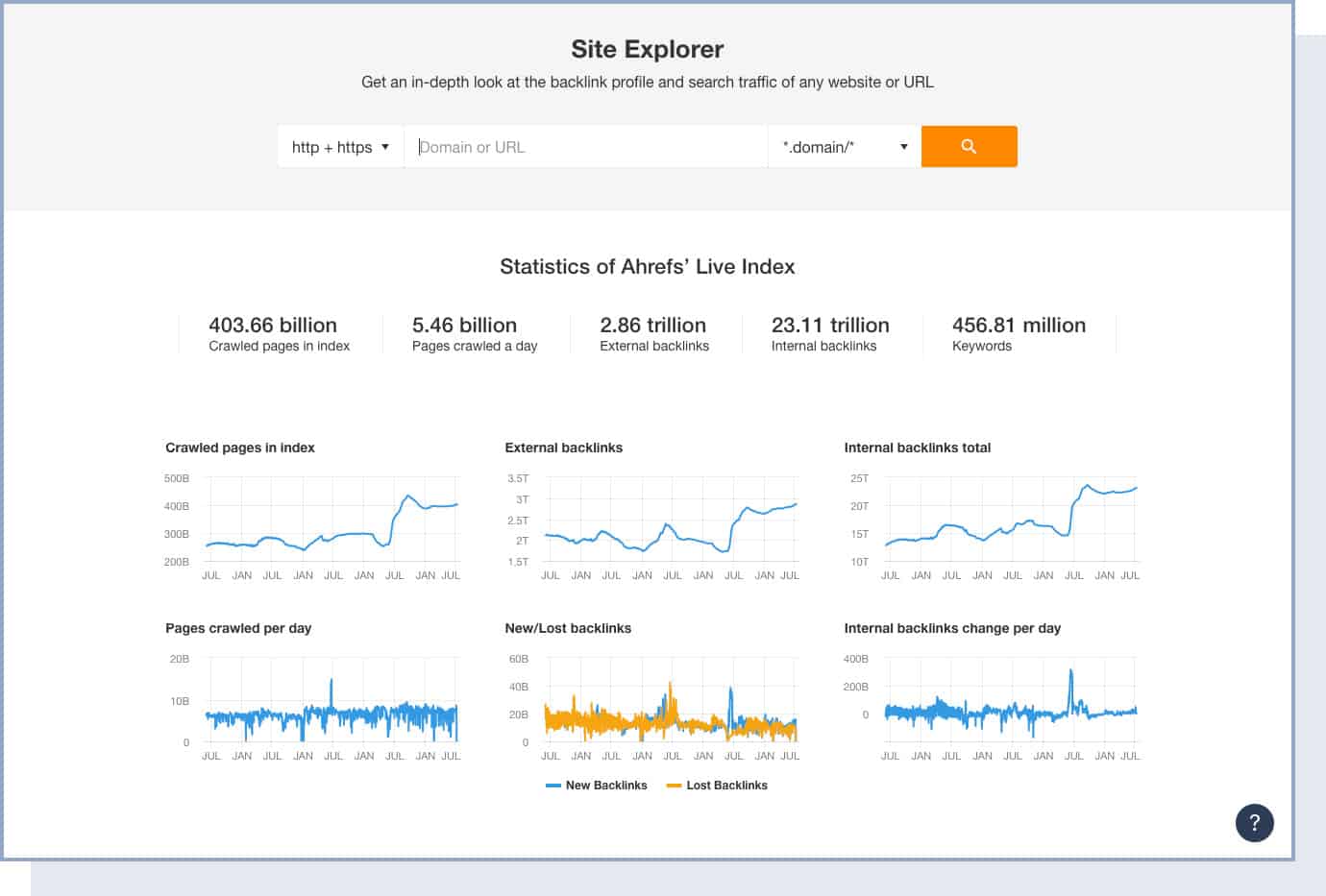 Ahrefs is an SEO tool with features for link building, keyword research, competitor analysis, rank tracking, and site audits.
Ahrefs has some free SEO tools you can use, as well as a WordPress plugin. However, to get the most out of its features, you need to purchase a plan, which starts at $82/month (if billed annually).
16. Clearscope (Paid)
If you're looking to optimize your blog for search engines, consider trying Clearscope, AI-powered keyword research and content optimization tool, with integrations with WordPress and Google Docs.
Keep in mind that this is more expensive than most of the other tools in this list, with the basic plan starting at $170. If you have a reasonable budget, Clearscope is definitely worth the investment. This is a great option for people who are just starting a blog and don't have the budget to hire external resources.
17. SEO Checker (Free)
If you're not willing to pay a high fee for a premium SEO tool like Ahrefs, you can take advantage of one of many free SEO tools that can offer site audits and more for your blog.
One of the best free SEO tools available is Seobility's SEO Checker. Just enter your blog's URL and you'll get an SEO overview, score, list of areas for improvement, and more.
18. Google Keyword Planner (Free)
Google Keyword Planner is a free keyword research tool you can use to discover new keywords and see monthly search volume data.
Start by finding keyword topics broken down by specific keywords. Type a broad keyword and look at the "ad group ideas" tab, where keywords are grouped into clusters.
Looking at groups of keywords will give you a good idea of the search intent behind certain keywords.
Another way to use Keyword Planner is to get inspiration from other blogs in your niche. You can copy and paste one of your competitors' blog URLs into the "your landing page" space and get keyword ideas.
19. LinkMiner (Free)
If you want to rank number one in search engines like Google, you'll have to incorporate link building into your strategy.
Link building is the process of acquiring links from other websites to your blog.
One method to get new links to your blog is broken link building (also known as BLB), a strategy to get links on resource pages by finding broken links and suggesting yours as a replacement.
The LinkMiner Chrome extension is a tool you can use to find broken links on any web page. To use it, just go on any web page and click on the extension icon. This will highlight all the working links on the page in green and all the broken ones in red.
20. Google PageSpeed Insights (Free)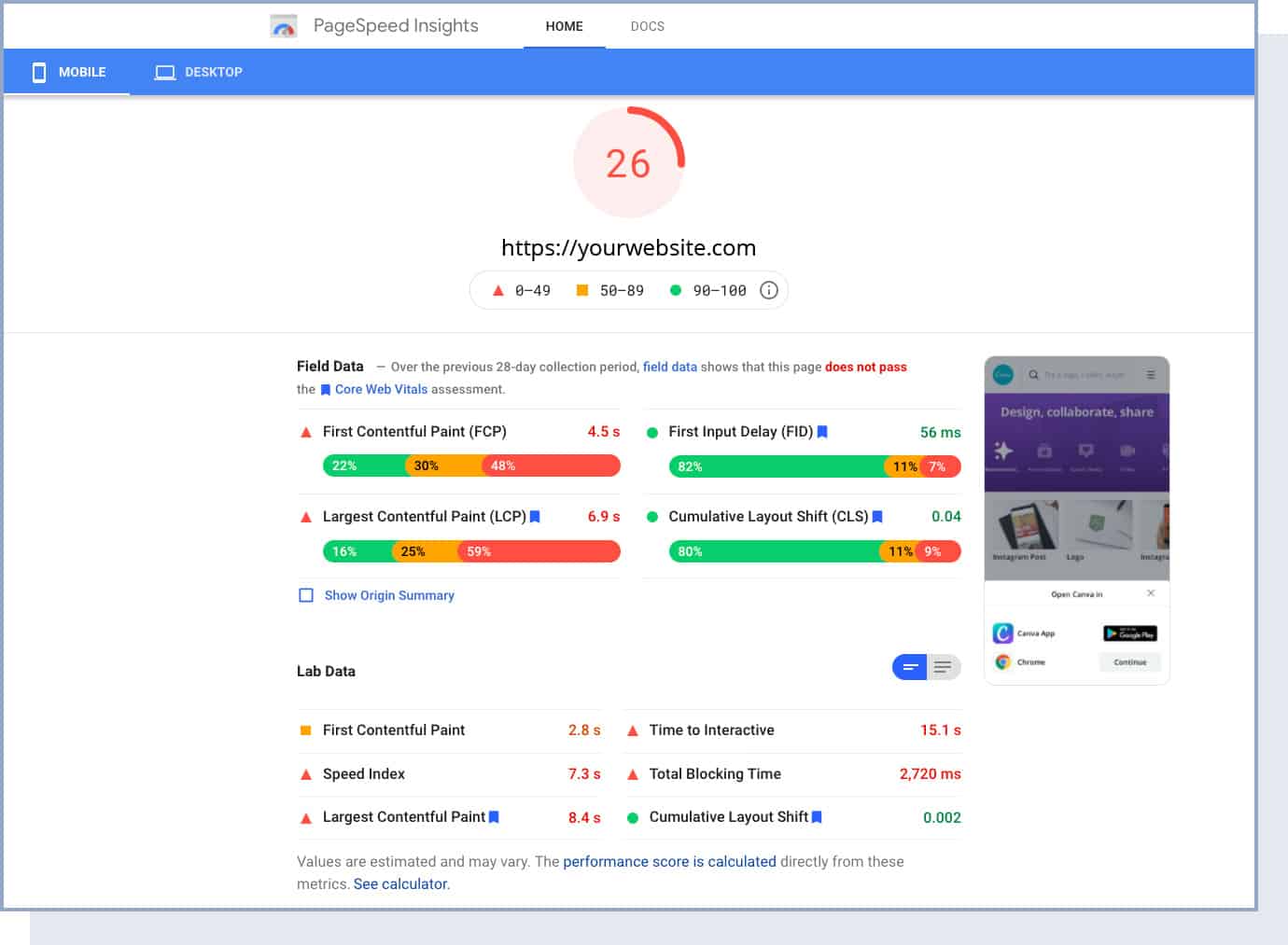 If you want to optimize your blog for search engines as well as readers, you need to pay close attention to website speed, which can affect user experience, bounce rate, and rankings.
Google PageSpeed Insights is a free tool that will find issues that are slowing down your blog and provide suggestions for improvement.
Just enter your blog's URL and click on "Analyze." You'll get two reports — one for mobile and one for desktop.
At the top, you'll find a score that summarizes the page's performance. A score of 90 or above is considered good, 50 to 90 needs improvement, and below 50 is poor.
An alternative tool to measure the speed and performance of your website is GTmetrix, which has a free plan with basic features, as well as a pro version (starting at $10/month) with advanced features like a higher number of pages you can monitor, access to more global test locations, and mobile device testing.
Tools to Create Stunning Visuals
If you want your blog posts to succeed, you need professional-looking visual assets.
21. Canva (Free and Paid)
Canva is one of the best free tools to create visuals. It's a graphic design platform you can use to create social media images, presentations, posters, documents, and more, with many templates ready to use.
Canva is free to use but also offers paid subscriptions like Canva Pro and Canva for Enterprise, which offer unlimited access to premium tools and content, as well as more features for professional design.
22. Vectr (Free)
Another important element of a successful blog is web design.
As a blogger, you might not know too much about web design. Fortunately, web design software can make everything easier for you.
Vectr is a free graphics software used to create vector graphics easily and intuitively. It's a simple yet powerful web and desktop cross-platform tool to make your designs a reality.
23. FreeLogoDesign (Free)
Having a logo for your blog is fundamental for looking professional in front of your audience. There are options for both free and paid logo markers.
If you're looking for a free option, FreeLogoDesign is the way to go.
Type in your company name, choose from logo ideas in 34 different categories, and you'll get thousands of logo templates to choose from.
Once you select a template, you can customize the text, color, shape, font, etc., and then download a free 200x200px PNG logo. Instead, you can pay for a high-resolution package, which includes a 5000x5000px PNG file, plus PDF, JPG, and Vector SVG files.
24. Favicon.io (Free)
A favicon is a file containing one or more small icons that are associated with your blog.
If your blog doesn't have a favicon yet, it's time for you to get one. It will help users remember your blog, increasing brand recall and improving their overall browsing experience.
Among many free favicon generators, Favicon.io is the best option, as you can simply upload a file (your logo) and get the appropriate file size.
25. Unsplash (Free)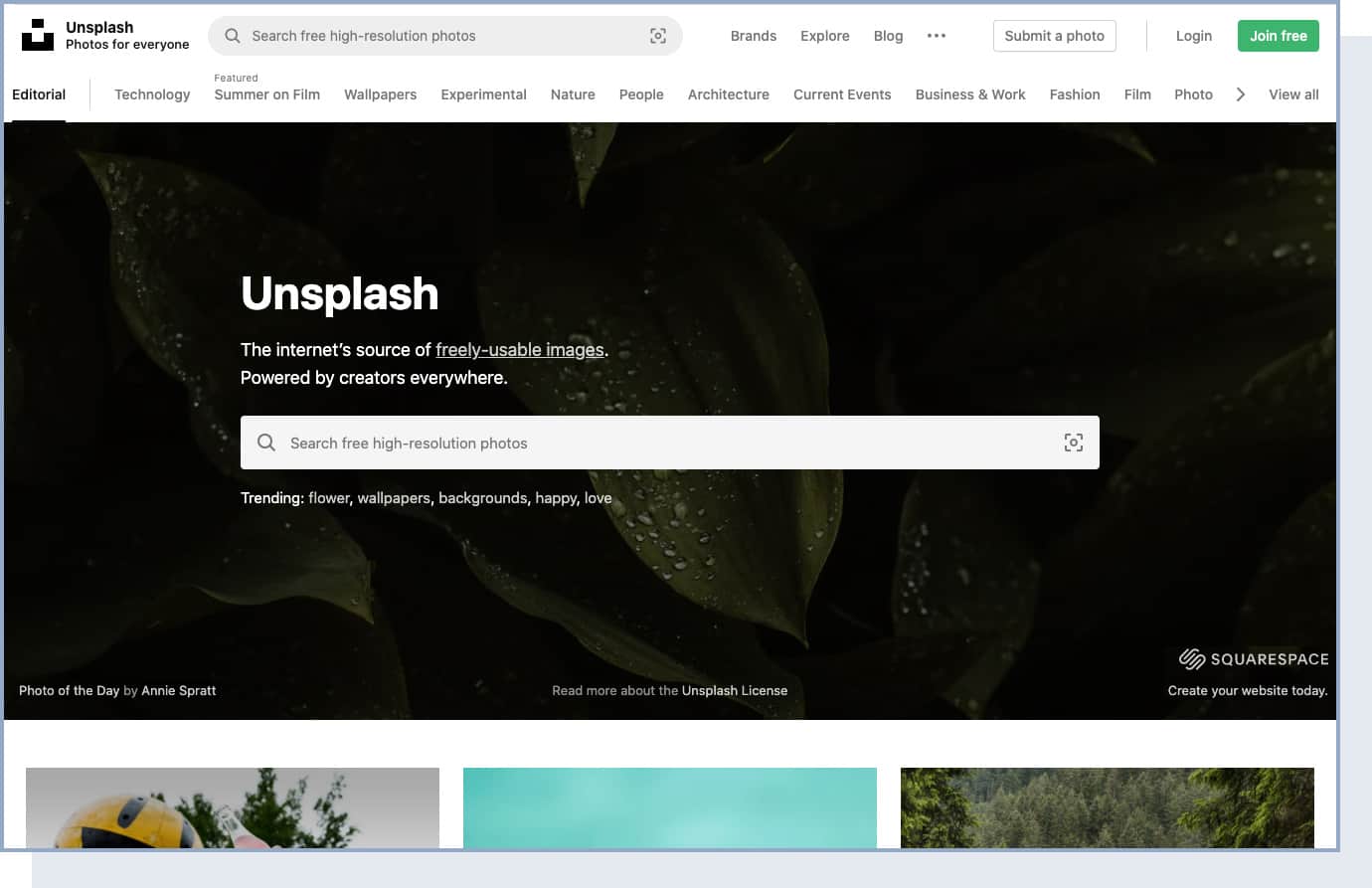 As a blogger, you might not always be able to create custom visuals, so you'll need to use stock photos to break up text in blog posts. With that said, you need to be careful with the images you use, as you might not have the right to use them.
With over two million free high-resolution images, Unsplash is one of the best websites to find free stock photos to use in your blog.
26. Death to Stock (Paid)
Blogs are full of cheesy and overused stock images. If you're willing to invest $12 a month, Death to Stock will give you access to hundreds of new stock images every month.
If you're a nonprofit, educator, or artist, Death to Stock offers scholarships and discounts to help you pay for this tool.
27. Meme Generator (Free)
If done right, memes can help you reach new audiences and make your article more fun and entertaining.
Meme Generator is a free online meme maker where you can add custom resizable text, images, and more to existing or empty templates.
28. GIMP (Free)
If you need a professional design tool without investing any money, GIMP is the way to go.
GIMP is a free and open-source raster graphics editor you can use to create and edit images, icons, graphical design elements, user interface components and mockups, and more.
Tools to Promote and Schedule Your Content
These are the best blogging tools to promote and schedule your content.
29. Gmail (Free and Paid)
Gmail is the most basic tool that you should use for email.
If you want your blog to look more professional, you can purchase a custom email address (e.g., yourname@yourblogname.com) for $6 per user per month, with 30GB of cloud storage, file sharing, video conferencing, 24/7 support, and more.
30. Mailchimp (Free and Paid)
Email marketing is vital to your blog, as it can help you engage your readers and promote new articles quickly and in a way that fits your budget.
If you're looking for a free email marketing service, Mailchimp is one of the best options, with a drag and drop design interface, customer segmentation options, dynamic content, email automation, sign-up forms, and integrations with social media and other tools.
If you're on a budget or want to test out the tool before signing up, Mailchimp offers a free plan with up to 2,000 contacts, 10,000 monthly emails, and 2,000 daily emails.
31. Sumo (Free and Paid)
Sumo is a set of tools that can help you automate your blog's growth through email marketing.
The free plan includes tools to grow your email list and contact subscribers, with up to 10,000 emails per month.
32. Buffer (Free and Paid)
Another great way to promote your content is via social media.
Buffer offers a set of tools that can help you plan social media content for all platforms, analyze social media performance, and engage with your audience.
With the free plan, you'll get access to three channels and 10 posts at a time. With the paid plans (starting at $15/month, you'll get access to more channels and scheduled posts).
33. SmarterQueue (Paid)
SmarterQueue is a social media management and automation tool that lets you easily schedule your content and measure performance, with advanced features like evergreen content recycling and content curation.
As a blogger, you can go with the solo pricing plan at $16.99/month, which offers access to four social profiles, 10 posts a day for each channel, and 500 queued posts in 10 categories.
34. Social Warfare (Free and Paid)
Social Warfare is a free WordPress plugin that lets you add share buttons to your blog to make sharing your content fast and easy. You can also choose Social Warfare Pro ($29) for additional sharing options and customization.
35. HubSpot's CRM (Free and Paid)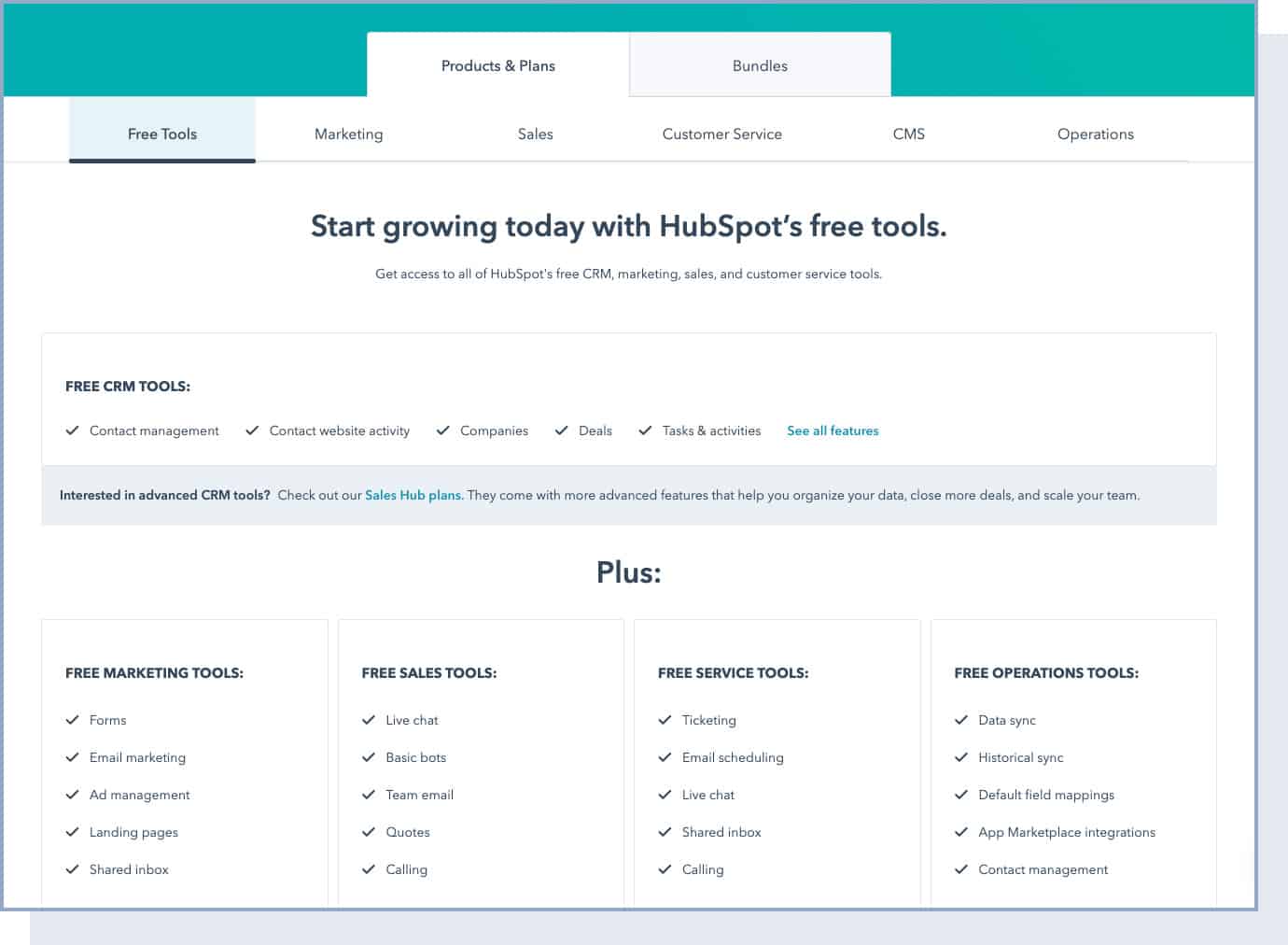 As a blogger, you might benefit from Customer Relationship Management (CRM) software with features like contact deal and task management, email tracking and engagement notifications, and email templates and scheduling.
Hubspot, one of the leaders when it comes to CRM, offers a free version with features like contact management, contact website activity, company deals, tasks and activities, and more. These free tools are essentially the "lite" versions of the tools in Hubspot's paid products.
Tools to Help You Stay Organized
To keep your blogging work organized, use these top project management tools.
36. Google Calendar (Free and Paid)
Google Calendar is a free online calendar that lets you keep track of your events, reminders, tasks, appointment slots, etc. If you have a Google account, you have access to Google Calendar.
This will be useful when planning out content for your blog since it integrates with other Google tools like Gmail.
37. Trello (Free and Paid)
Trello is a collaboration tool that lets you organize your projects into boards.
It's essentially a portable whiteboard with sticky notes, where you can add photos, attachments, documents, etc.
Trello is the best project management tool for visual planning, so it's suitable for non-technical users. Use it to keep all your content ideas organized.
38. Asana (Free and Paid)
Asana is a project management tool that can help improve team collaboration and work management. With this tool, you can create projects, assign work to teammates, add deadlines, and communicate about tasks. Use this tool to keep all your blog-related tasks and to-dos organized.
Compared to Trello, Asana offers a more traditional approach to project management with a list-based approach. It's also more suitable for larger teams and projects.
39. LastPass (Free and Paid)
As a blogger, you'll be using many of the tools in this list, plus others. This means you need to manage your passwords safely. There are many free and paid tools available for this.
LastPass is a password manager tool that lets you store encrypted passwords online, with a web interface, plugin, and app.
Tools to Store Your Files Safely
A storage tool to keep all of your content safely stored and easily accessible is a must-have for professional bloggers.
40. Google Drive (Free and Paid)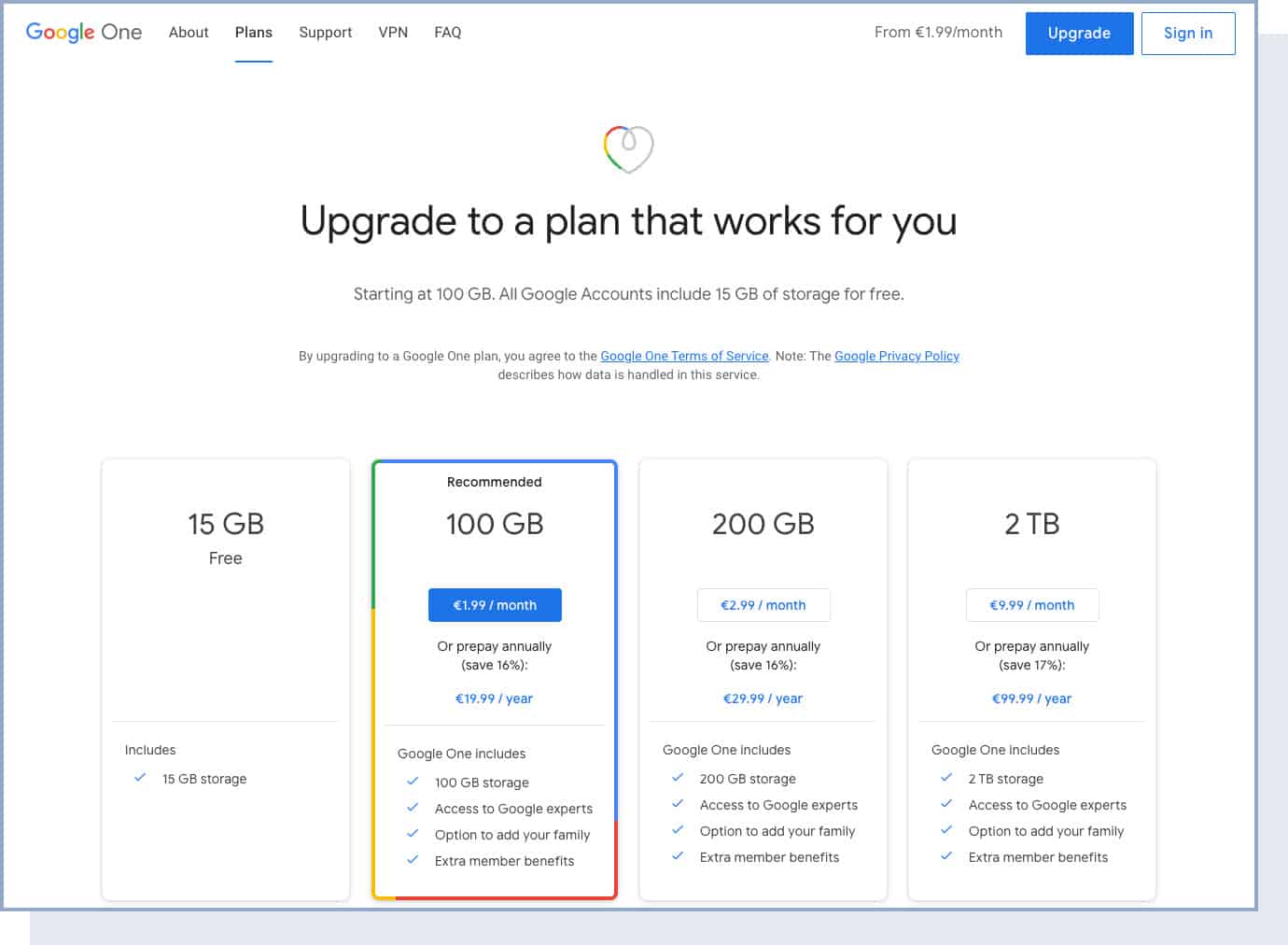 Google Drive is a file storage and synchronization tool that lets you store and share files in the cloud. You will get 15 GB of storage for free. After that, you can choose to purchase a plan with a monthly charge (starting with the 100 GB plan for $1.99/month).
41. Dropbox (Free and Paid
Dropbox is another file storage tool that lets you easily save and access your content online. Dropbox's free plan is much more limited, with only 2GB of storage available.
Considering that aside from the free plan, the next option offers 2 TB (2,000 GB) of storage at $9.99/month, Dropbox is most suitable for larger teams. If you have a large number of files to store, Dropbox is the way to go, with an option for unlimited storage.
Tools to Backup Your Blog
As a professional blogger, you must take all the steps to protect your blog from potential incidents. A blog with weak security tells your readers you don't care about their online safety.
42. UpdraftPlus Backup Plugin (Free and Paid)
Having a backup of your blog will help you recover it if a security incident happens.
Considering that backups are essential, the best web hosting providers offer a backup service in their plan (usually on higher-tier plans).
However, we suggest that you don't rely on your web host's back up and take an extra step to make sure your data is safe. UpdraftPlus is a tool that lets you backup your WordPress blog (along with all of your files, databases, plugins, and themes) and restores it with a single click.
Analytics Tools to Track Your Blog's Performance
As a blogger, you need a tool to track and measure your results. These are the best analytics tools you should use.
43. Google Analytics (Free and Paid)
Google Analytics is a free web analytics tool that lets you track and report website traffic. With this tool, you'll be able to see how your blog is performing and how users are interacting with your blog.
For example, you can see what channels are bringing you the most traffic, how they navigate your blog, and you can even see what's happening on your blog in real-time.
44. Google Search Console (Free)
Google Search Console is a tool that helps you measure your blog's search traffic and performance, fix issues, and monitor your blog's organic search presence.
This tool will help you understand why your blog is performing well or poorly.
You can now associate your Google Search Console and Analytics accounts. Although this is still in a beta testing phase, this will give you a good look at how your blog content is doing, both from a user and search engine perspective.
45. Databox (Free and Paid)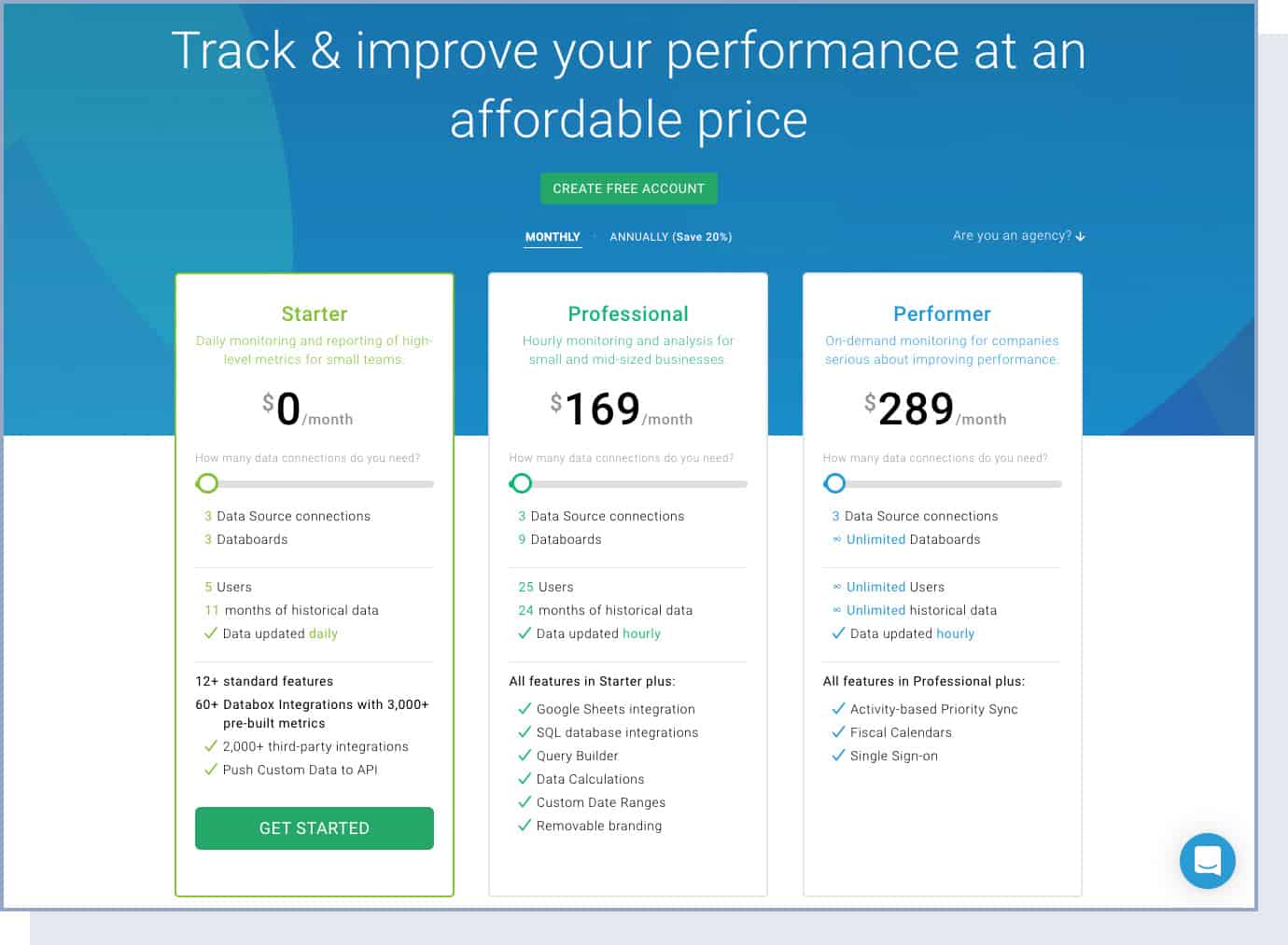 Databox is a business analytics tool pulling data from different sources (like Google Analytics, Salesforce, Google Sheets, SQL, and more) all in one place, and lets you track performance, discover insights, and generate reports.
Databox offers a free plan with a maximum of three data sources, daily syncing, and 5GB of storage.
How To Get the Most Out of Blogging Tools
Now that you have the tools you need to grow your blog successfully, below are a few of our top tips for using these tools for optimal results.
Brainstorming and Keyword Research
Keyword research is the SEO practice of finding search terms that people use when looking for information online.
This is the most basic content strategy you need to grow your blog.
If you're new to blogging, start by using Google Keyword Planner to identify keywords that are relevant to your audience. Then you can use Google Trends and Buzzsumo to measure their popularity and interest. Finally, use tools like Ahrefs and Answer The Public to find additional, related long-tail keywords.
If you're stuck with the same content format, keep in mind that there are plenty of types of content, so make sure you switch them up to break the monotony.
Blog Management
Whether you're publishing on a daily or monthly basis, you need to develop a content publishing process that you can stick to.
While brainstorming and researching keywords, use a project management tool like Trello or Asana to keep track of all your ideas. Then, use a content idea planner that will help you stay organized and keep track of your ideas.
Make sure you regularly perform backups of your blog and store your files safely.
Blog Optimization
To optimize your blog, use the keywords you found in the right way.
The two main places where keywords should appear are the title (e.g., "Your Keyword: Compelling Headline") and the URL (e.g., yourblog.com/your keyword), but you should also place them strategically in the introduction and headers.
Your titles should include your main keyword, but make sure you don't stop there. You want search engines to display your content, but you also want users to click on it. Use a headline generator to find catchy headlines, and a headline analyzer to make any changes they might need.
To make keyword optimization easier, you can use the Yoast SEO plugin. This will also help you find internal linking opportunities — another way to optimize your blog.
Use a tool like Google PageSpeed Insights to measure your blog's speed and find areas for improvement.
Blog Promotion
To make your articles easy to share, use Social Warfare to add social media share buttons and "Click to Tweet" links. You should also have an email subscription bar to build a list of loyal readers to promote future content too.
To promote your content on social media, you can start by using Twitter, Facebook, and LinkedIn, where you can easily link to your article. When it comes to social media, visual content plays an important and dominating role. Use tools like Canva and Gimp to create high-quality and eye-catching visuals, and make sure your images are optimized for the social media platforms you use.
Use Buffer or SmarterQueue to easily promote your content on social media, and Mailchimp or Sumo to promote it by email. With Ahrefs and LinkMiner, you can find opportunities to get backlinks to your blog.
Finally, you'll use analytics tools like Google Analytics and Google Search Console to understand where you should focus your efforts.
Blogging Tools FAQs
Below are the most frequently asked questions about blogging and blogging tools.
---
As you've seen, there are plenty of tools you can use to improve your blog's performance. Follow the infographic below to make the most out of these tools.