Dropshipping allows you to run an eCommerce business and sell products without ever physically handling them yourself. Instead, you can have the manufacturer or a wholesaler send them to your customers directly.
As you can imagine, this eliminates a lot of upfront costs, effort, and risk. It also allows you to test out business and product ideas without purchasing a large amount of your own inventory.
If you are interested in creating your own dropshipping business, you have come to the right place. In the following step-by-step guide we will cover what dropshipping is and how you can use it to start your own online store.
Ready? Let's start.
Dropshipping Explained: What It Is And How It Works
Before getting into how to get started, let's first define dropshipping. It's a business model and fulfillment method that works basically like this:
Someone places an order via the storefront of your eCommerce store
You pass it on to your dropshipping supplier
The supplier prepares and sends the products over to the customer
Any returns on customer orders also happen via the supplier
Basically, dropshipping eliminates all the physical parts of selling products. Instead, your role is reduced to marketing, sales, order management, and customer support. Manufacturing, storing, and fulfillment all lie with another party.
The Benefits of Dropshipping
The advantages of this method are obvious: as the seller, you don't have to invest money into production, storage, personnel, and material for handling, packaging, shipping, etc. All of the above usually runs thousands or tens of thousands of dollars. Investments like this are one of the main hurdles to starting a traditional brick-and-mortar retail business.
In the case of dropshipping, you will only purchase products that the customer has already paid for, making it pretty low-risk. This allows you to try out and test different business ideas without fearing that you will go broke or have to take on credit.

It also enables you to offer a wide range of products. Anything your dropshipping supplier has in store, you can just add as new products to your site at no extra cost. This makes it easy to grow your business without big changes.
Plus, because so many of the day-to-day tasks of running a normal business fall by the wayside, starting a dropshipping business is relatively easy and hassle-free. You basically need a website and products to place on it — that's it.
This also means you can run a dropshipping business from pretty much any place with an Internet connection. Therefore, it's a great option for a small business or startup.
Disadvantages of This Model
However, running and creating a dropshipping business is not all unicorns and rainbows. It also comes with some downsides:
Low profit margins — As the last link in the supply chain, your profit is only the margin you put on top of the purchase price. This can be relatively small, especially in a competitive niche. This means you have to sell a lot of products to make a profit or even stay afloat.
Lack of control — While it's great to get rid of many of the more annoying parts of running a business, they still need to get done. Only in this case, you don't have any direct control over them. If a product sells out, gets stuck in transit, there's little you can do about it. Plus, you are the one who has to communicate problems to customers with limited means to provide a remedy. An FAQ can help manage expectations but it's still your job.
Difficulties to build a brand — Unless you are working with a white-labeling solution, you are not really selling your own products. With your name or logo, it makes it difficult to build a brand for yourself. You risk to only be seen as the middleman.
Can be competitive — Dropshipping has become a more popular business model over the years. Its low threshold can mean a lot of competition, especially in popular niches. As mentioned, this can push down prices. In addition, others have access to the same products as you.
So, like most things, dropshipping is not a get-rich-quick scheme. While it's a legitimate business model, you still need to put energy in to make dropshipping work.
How Start A Successful Dropshipping Business
Alright, now that that's settled, let's talk about how you can start an eCommerce business based on dropshipping.
1. Find Your Niche
The first step is to pick your niche. Concentrating on a particular industry helps when looking for an audience and focuses your business and marketing. Here are some niches that are popular for dropshipping businesses:
Health, fitness, self care
Clothes and accessories
Kitchen and cooking equipment
Office products
Tools and home improvement
Gaming
Car accessories
Home furnishing
Camera and cellphone equipment
When picking a niche, it's best to stick with things that a) you have an expertise and are interested in and b) for which you know there's demand. The first part is important to keep you motivated; the second matters because it's easier to sell things to an existing customer base than trying to create demand for something that nobody has heard of.
Useful Tools
How do you know there is demand? There are some free tools you can use to measure market size:
Google Keyword Planner — Free, though you need a Google Ads account. It shows monthly search volume for keywords and related keyword ideas. You can filter the results, such as by location, and look for long-tail variations.
Google Trends — Shows search interest in topics and keywords over time, related queries, geographical interest, and more. Trends is also a great way to figure out the seasonality of products. For example, some wares are popular only during certain times.

There are many other market research tools available. In addition, you might engage in some competitor research. Basically, find out what other people are doing and what's working for them so you can emulate (and hopefully improve upon) it. This also helps you find out if you can compete in your market. For that, look into SEO competitor analysis.
Other Criteria to Choose a Niche
However, not only demand matters. To pick a profitable niche, look for products with the following attributes:
Higher-priced — It takes the same effort to sell a $10 product as it does for one that costs $1,000. But you have to sell fewer of the latter to make a profit.
Inexpensive to ship — Shipping costs are one of the most common reasons for abandoned purchases. If you can, find something that ships for low cost or that you can even offer with free shipping.
Many accessories — Accessories are easier to sell and have a higher profit margin. Why do you think Apple stopped shipping their phones with chargers and headphones?
Brandable — Building a brand is good for recognizability and repeat business. Therefore, it's a good idea to look for products that you can whitelabel.
Has passionate consumers with disposable income — For example, hobbyists who are willing to spend a lot on their interests.
Hard to find locally — Look for stuff that consumers can't get just about anywhere but usually only in specialized stores. Think fishing or martial arts equipment.
Low turnover — See that the products you choose don't change very often. For example, fashion has a very high turnover with new collections coming out every season.
Aimed at businesses — B2B customers tend to order in larger quantities.
Likely repeat purchases — Think printer cartridges, which printer manufacturers really make their money on.
Of course, it's unlikely you will find a product that fits all of this. Yet, you should aim for at least a few.
2. Look for Dropship Suppliers and Products
Once you have figured out which niche you want to cater to, it's time to sourcing products and dropshipping suppliers. Here, it's important to settle on some important terminology.
Manufacturers — These are companies who make products. They are usually the cheapest to buy from but they also commonly have minimum order amounts.
Wholesalers — They buy products from manufacturers in bulk and sell them to retailers at a slight markup. Wholesalers will usually have a wide range of products from one industry. Their minimum purchase requirements are also usually lower than manufacturers.
Retailers — That's you. Offline and online retailers sell to the general public at an additional markup.
All of the above can offer dropshipping. However, it's generally best to work with someone lower in the supply chain, i.e. a manufacturer or wholesaler. Doing so will give you more competitive pricing.
How to Find Dropshipping Suppliers
The biggest question for someone thinking of starting a dropshipping business is where you can find suppliers.
There are several ways to go about this. The most common is to use dropshipping directories, which list suppliers for different areas and let you filter the results in many ways. They also often have a screening process to ensure quality. The downside: dropshipping directories usually charge a fee for access to their information.
Here are some of the most well-known examples:
Worldwide Brands — One of the oldest and best known directories. Lists more than 16 million products from all kinds of industries. Shipping costs and locations depend on the supplier. Access costs a one-time fee of $299 but gets you a lifetime membership.
AliBaba — China-based B2B directory. The platform connects you directly with manufacturers, you can even choose the region to look for suppliers in. Delivery can take a while but there are several million sellers for several thousand product categories.
Oberlo — This service belongs to Shopify. It allows you to find and directly import products from AliExpress into your Shopify store. Signup is free but paid plans are $29.90/month. Offers over 30,000 products in 60+ categories from suppliers from allover the world.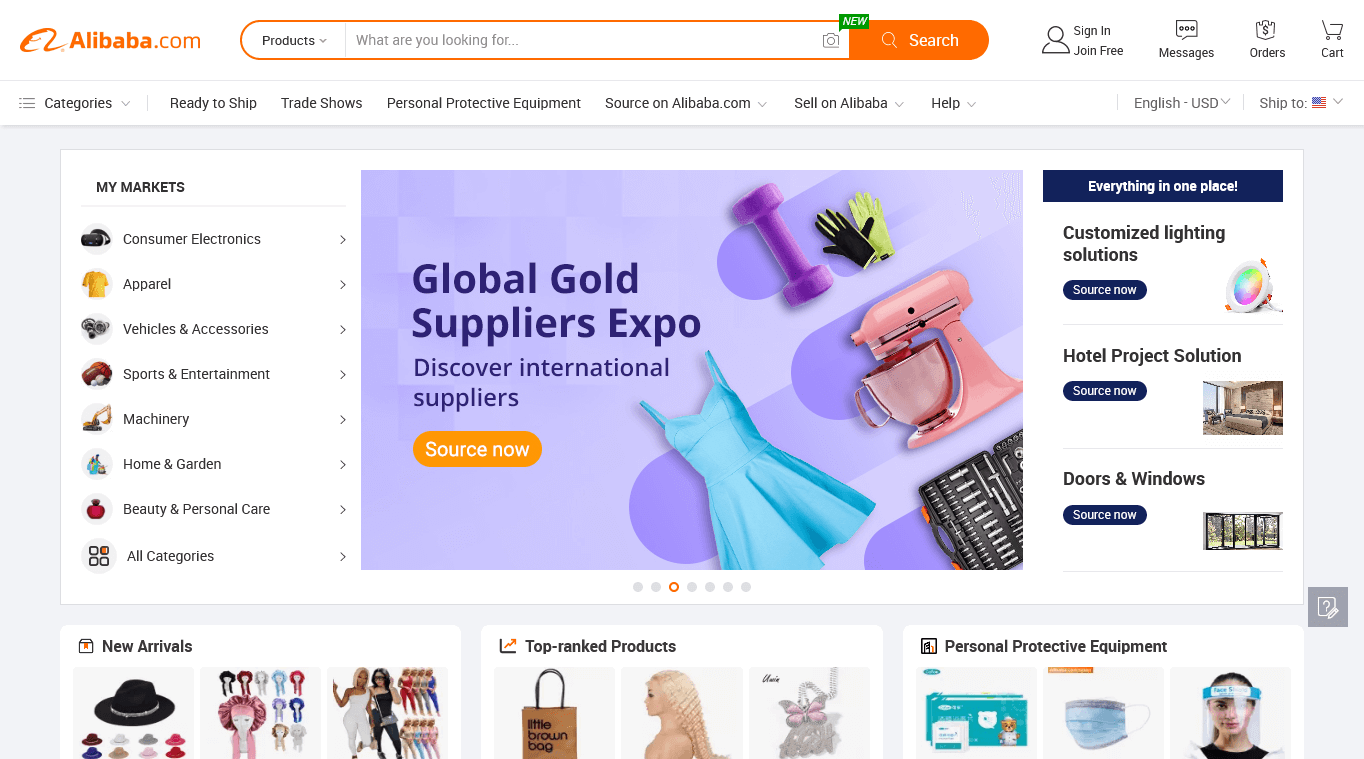 Moreover, there are dozens of more dropshipping companies and suppliers available that you can choose from.
Another way to source wholesalers is to contact manufacturers. Ask for those who make the product you want to sell if they know any good wholesalers. Then see if any of them dropship.
Finally, you can consider ordering from a competitor. If you know a business that you think is dropshipping, order the product you want to sell and have a look at the packing slips who sent it.
Vetting Suppliers
Before building your business on a single supplier relationship, you need to make sure they are up to snuff. For that, it helps to do some vetting, which you should spend a lot of time on before committing.
However, before that, be aware that you most likely need to become a business entity. Most suppliers only work with other companies, not private citizens. In order to see the wholesale price list, they often ask for proof that you are incorporated, so this might be a step you need to take beforehand.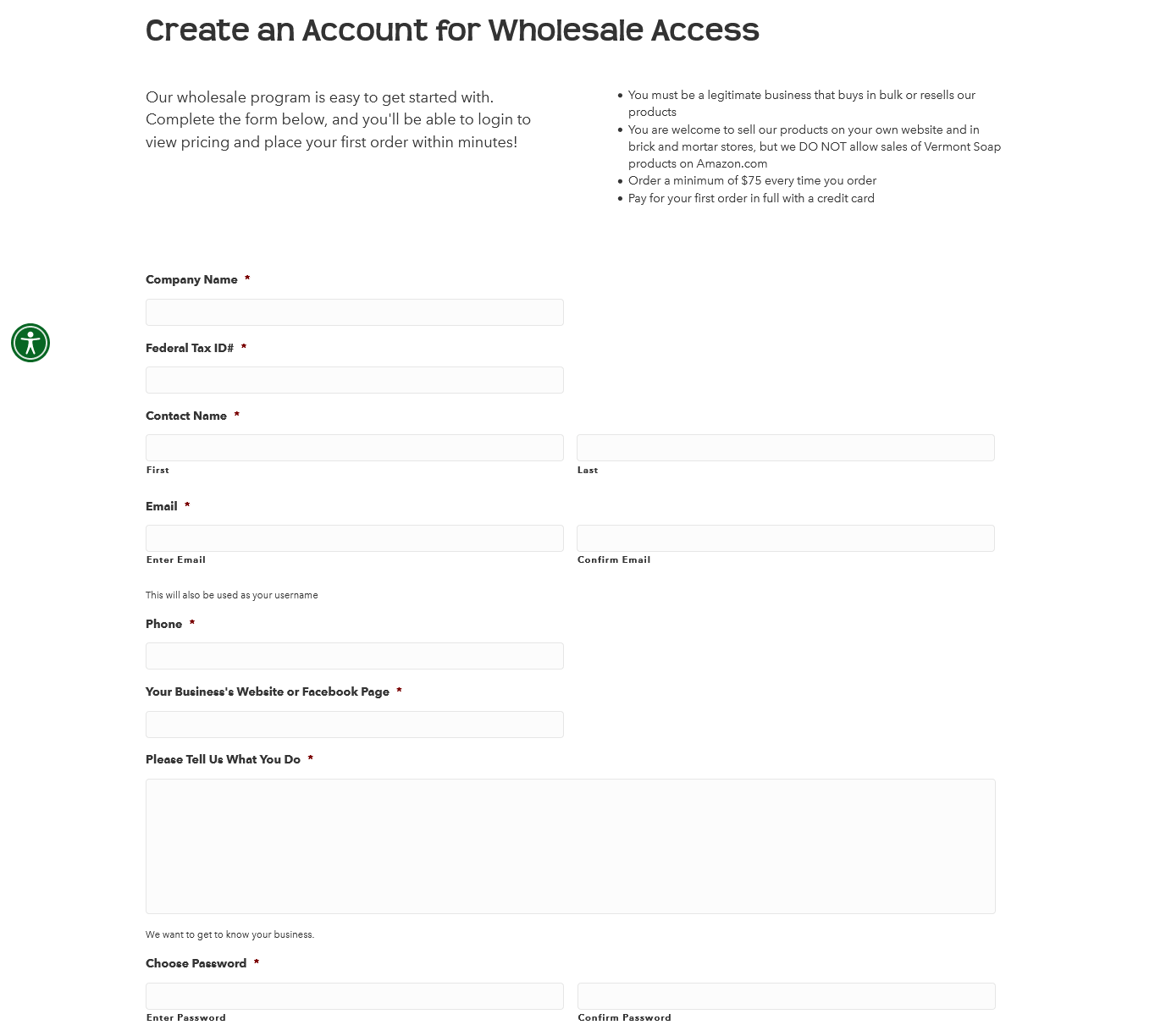 Here's what to look for when vetting dropshipping suppliers:
Contact quality — Representatives of the supplier should be able to answer your questions and know their industry and products well. Ideally, they should also have one person dedicated to your account.
Sales features — Their website should offer real-time inventory, an online catalogue, your order history, and the ability to accept orders via email.
Level of organization— Place a few test orders and see how they handle order fulfillment, the time it takes for your item to arrive, the quality of the interaction, and how the product arrives (packaging, etc).
Production capabilities — Learn how quickly they can scale up production should your shop take off. That way, you are not left with orders you can't fulfill.
On the other hand, avoid those who ask for a monthly fee or membership. While this is normal for supplier directories, it's not for suppliers themselves, so stay away.
3. Build an Online Shop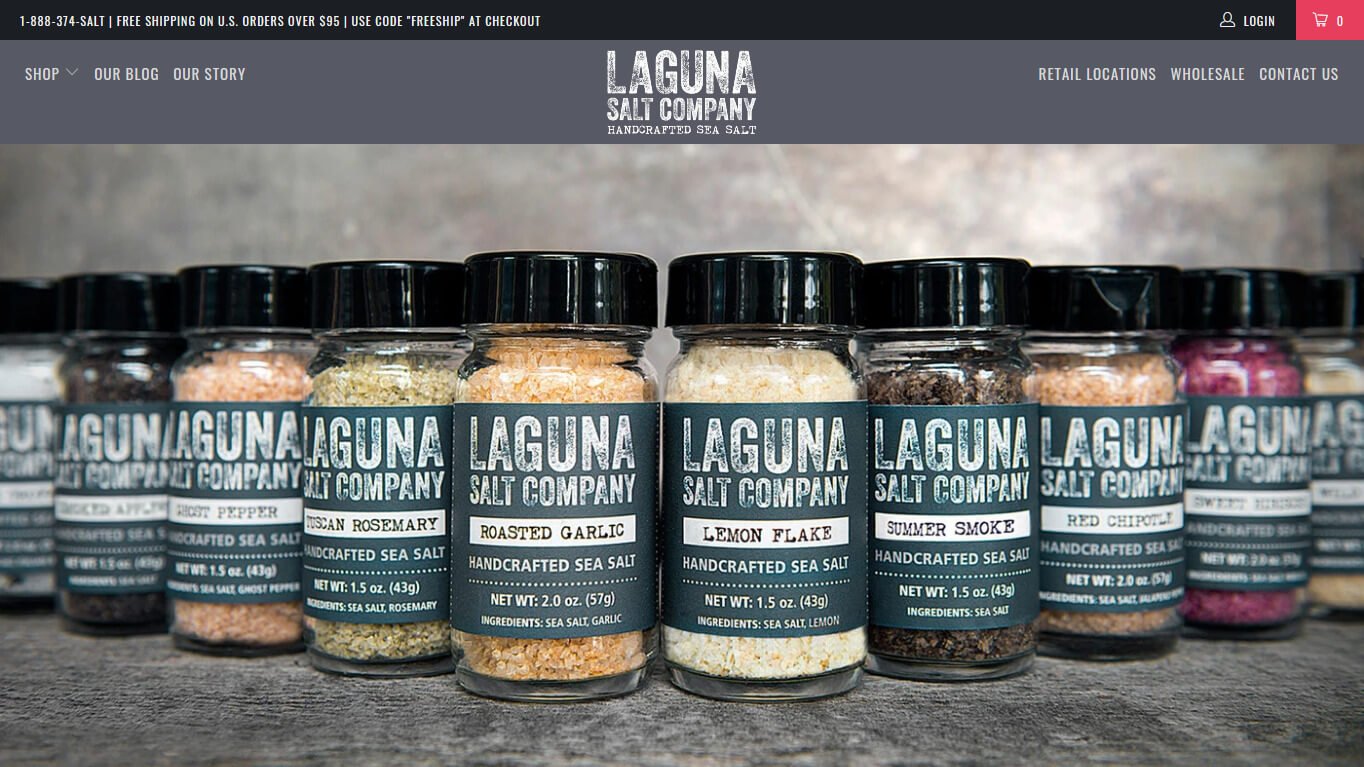 Once you have products and a supplier, you still need the most central thing: an online shop. Without, you can't sell anything. Here are several ways of creating one:
There are other eCommerce solutions out there but those are some of the main ones. You can also start a shop on Amazon, eBay, or some other existing platform. Plus, there are other specialized services like on-demand printing for a t-shirt shop. Just make sure to find one that works for your needs, requirements, and skill set.
4. Market Your Dropshipping Store and Adjust Your Strategy Over Time
The final step in starting a successful dropshipping business is getting customers. That means generating traffic for your website. The most probable tactics for bootstrapping entrepreneurs in dropshipping are:
Content marketing — This means creating content (blog articles, Youtube videos, podcasts) related to your industry and product that solves your customers' problems. It's a great way to get exposure in search engines and bring people to your site. Once there, you can upsell them on what you have to offer.
Email marketing — Make sure to build an email list right from the start. It's often easier to grow from your existing customer base with special offers and sales than it is to bring in new clients.
Social media — Free but you need to put in the time and effort to build an audience. This works similarly as content marketing: post things that engage and benefit your target audience. The goal is to get them to click through to your shop.
Paid ads — It might sound counterintutitive to spend money to make money. However, the ad targeting tools of Facebook, Google and other platforms have gotten very sophisticated. They allow you to target potential customers very exactly, which can mean good click through and conversion rates as well as return of investment. It also allows you to generate sales immediately.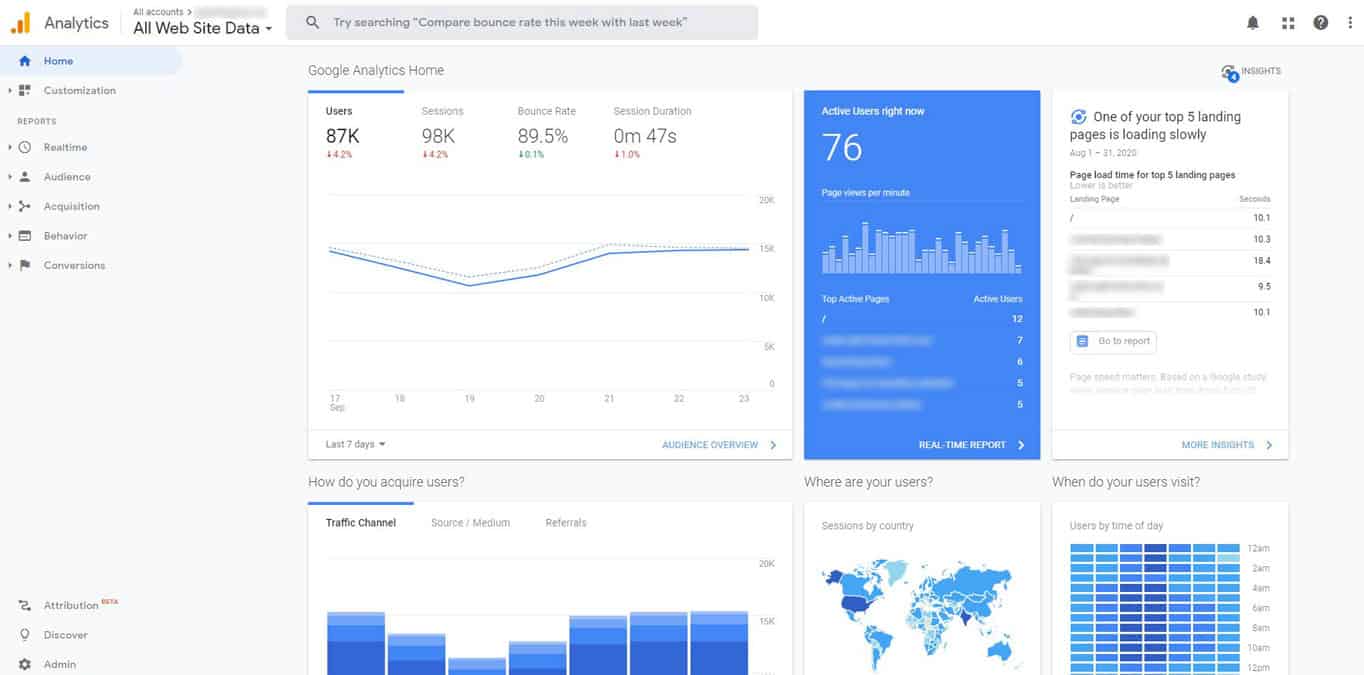 Besides that, it's important that you use tracking tools like Google Analytics or Facebook Pixel. Knowing where your customers come from and their journey to a successful sale allows you to adjust and improve your strategy over time.
To Sum Up: Start Dropshipping Now
The dropshipping business model is a great way to create additional income and start an online business. Once you have put everything together, it can be pretty hands-off with minimal needs for maintenance – if you choose the right products.
However, just like everything, to make it happen, you have to put in the work. You are unlikely to become a successful drop shipper in a weekend. However, if you work on it diligently, it can be absolutely worth the effort.
Are you considering starting a dropshipping business? What's your biggest hurdle right now? Let us know in the comments!