The majority of marketers spend one to six hours creating a single piece of content, and for 11% of them, it takes 10 to 19 hours!
As a content creator, you don't always have the time and energy to create new content regularly, especially if your resources are limited. To overcome this problem, there's a simple solution: repurpose content. But what does that mean exactly?
Repurposing content consists of transforming existing content into a different format to increase reach. For example, you could repurpose a blog post into a social media image.
In this guide, you'll find 16 creative ways to repurpose content, along with ready-to-use content templates.
Why Should You Repurpose Content?
These are the main benefits of content repurposing:
It saves time and money: 60% of marketers say their time is spent on time-consuming tasks like searching for information. Repurposing content allows you to save time by focusing on creating one high-quality piece of content, which you can then transform into other content formats.
It can increase traffic to your website: When online users share your new content, you'll have more opportunities to get backlinks to your website. This will result in more authority in Google's eyes and a higher chance of ranking for a keyword, which can ultimately help you increase website traffic.
Reach new audiences: The members of your target audience have commonalities, but they likely learn in different ways and use different channels. Offering several content formats on different channels means reaching new audience segments that would otherwise never find it.
How to Repurpose Content: 16 Ideas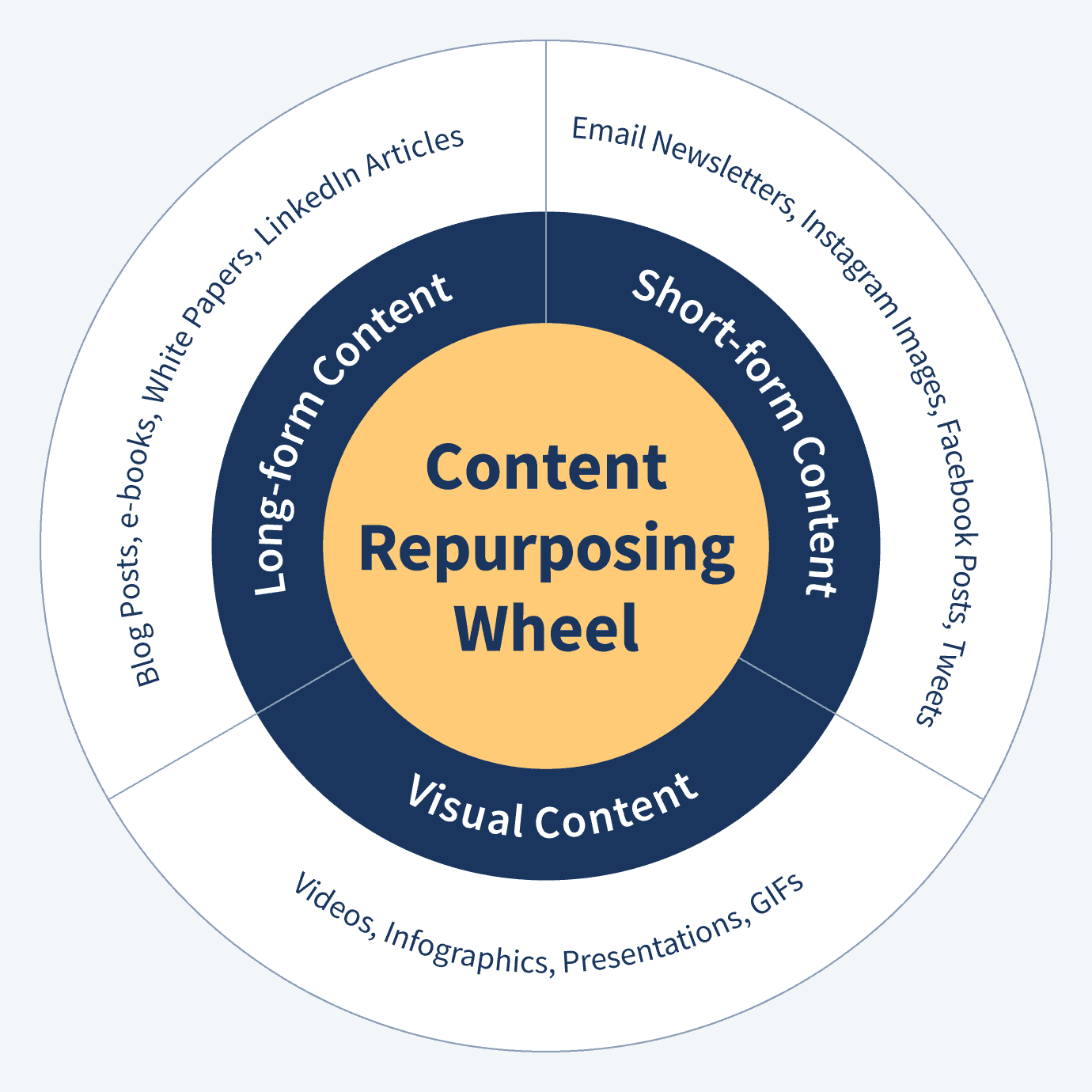 Now that you know the benefits of content repurposing, it's time to see some examples of how you can do it. Below are 16 creative ways to repurpose your content.
1. Combine Multiple Blog Posts
Many bloggers have hundreds or even thousands of blog posts with quality content sitting on their websites without providing real value. If you're in a similar situation, consider yourself lucky!
Take that as an opportunity to revise articles and make small upgrades.
Group the posts about similar topics, and choose one of many repurposing options — you can use the content in a newsletter, a podcast, or even to write an eBook. If you want to boost your SEO, create a long-form guide. If you already have enough visitors to your website, use that content to create an eBook or white paper and offer it as a lead magnet.
2. Recycle Successful Blog Posts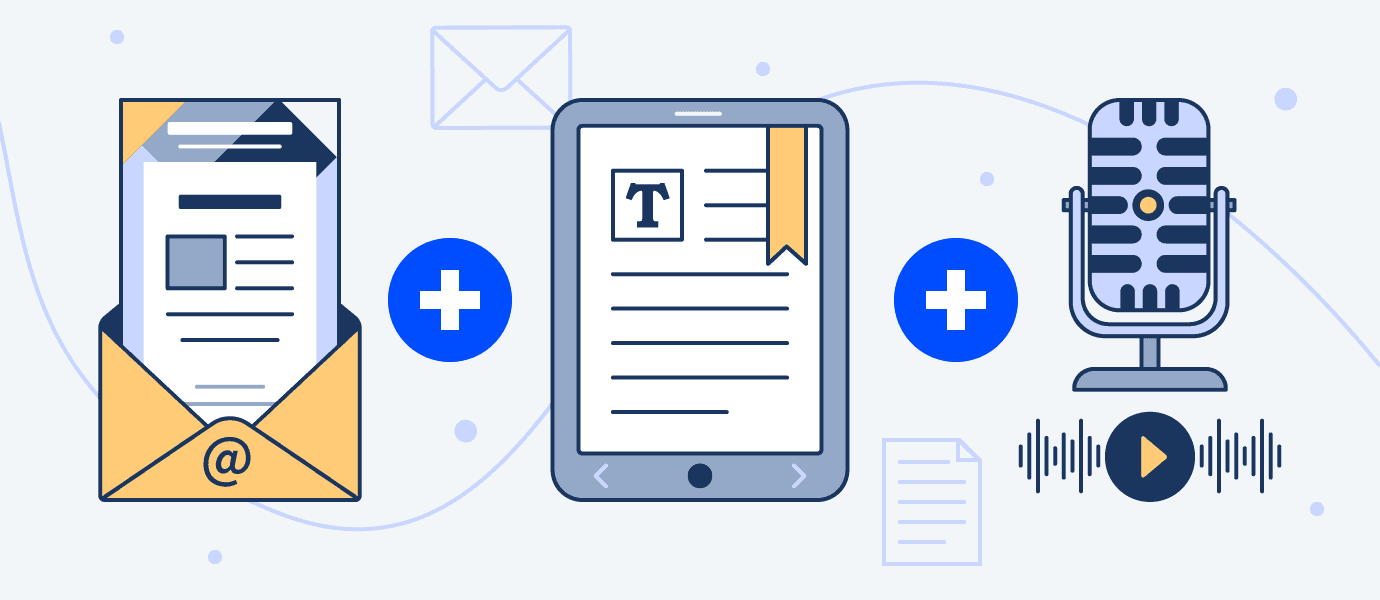 To repurpose content effectively, start by looking at your analytics.
Create a list of blog posts with high engagement and shares, and look for opportunities to use that content in a different format — you have endless options!
If you or someone on your team have basic video production and editing skills, use that content to create an informative video.
If your content is long-form or about a complicated topic, create a video series instead. This can set you apart from the competition and it's an opportunity to post content regularly and keep your audience engaged and curious about your upcoming videos.
3. Use Content to Answer Questions on Quora
With about 300 million monthly visitors, Quora is a good opportunity to gain exposure to a new audience. While you can't use Quora to promote your products or services, use it to repurpose content and boost website traffic.
Choose one of your blog posts and search for the broad topic on Quora. Then, look for threads with multiple upvotes (that's Quora's main engagement metric). If you write an informative answer and include a link to your blog post, you could receive thousands of views and clicks to your website.
You can even use Quora as a blog to publish stories — like James Clear does, with 4.7k followers and 236 posts).
4. Start a Newsletter or Email Series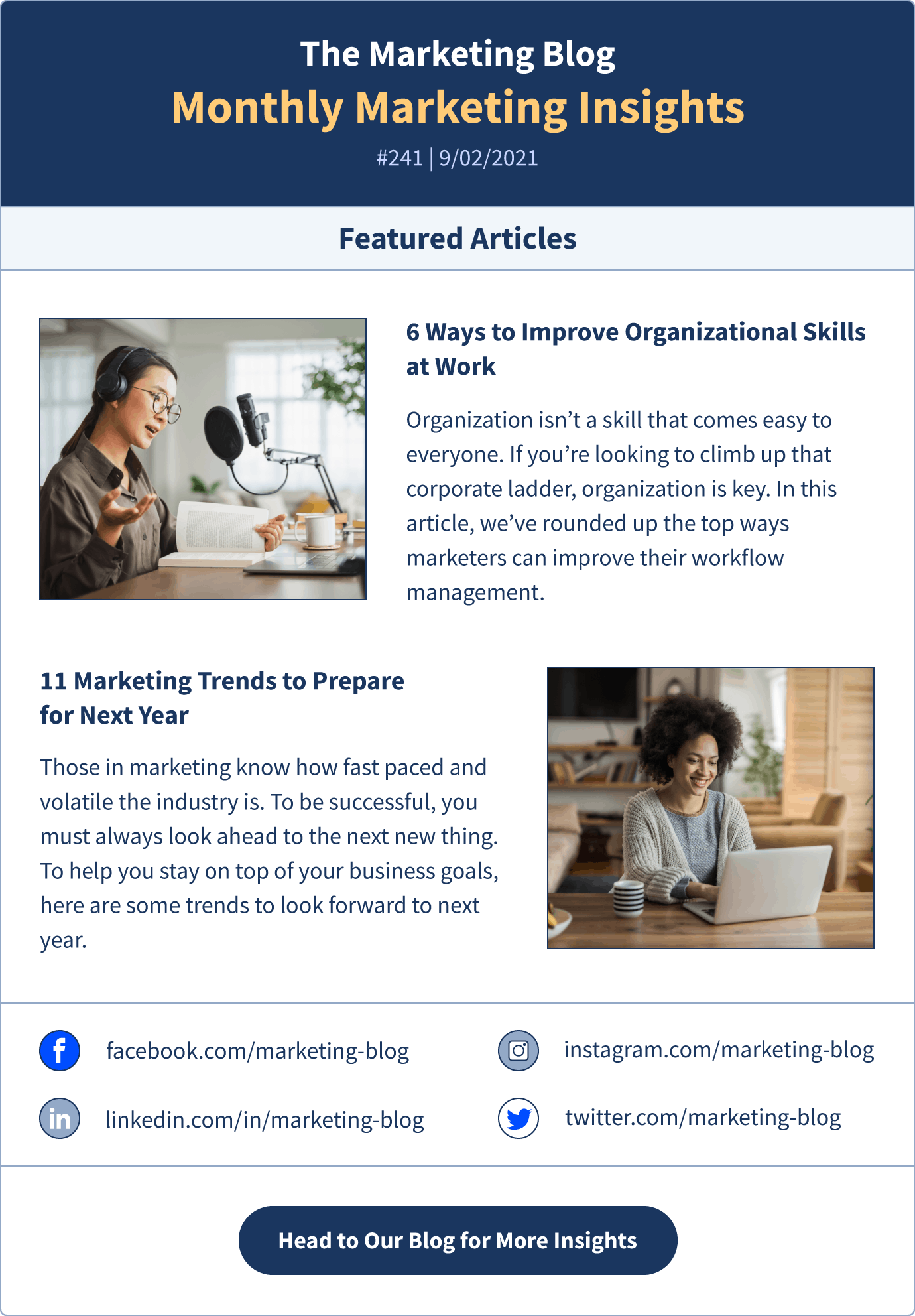 If you post articles every week, not everyone in your audience will have a chance to read all of them. Don't let all your efforts go to waste!
Rework that content for an email newsletter to nurture relationships with your subscribers and ensure they don't miss your freshest content. You can write a summary with the main takeaways and add a link to the original post, inviting users to read the entire piece.
5. Write Guest Posts for Other Blogs
If you put effort into writing a blog post, you should optimize exposure to reach as many readers as possible.
Guest posting, also known as guest blogging, consists of delivering content to another website or blog to build brand awareness, reach new audiences, and drive traffic to your website.
To find guest post opportunities, look at blogs in the same niche as yours (that's where your target audience hangs out) and reach out to ask if they're interested in a guest post. Once you find an opportunity, use your existing content as a starting point for a new post.
Since you can add links to your original content, guest posting will also help you build a backlink profile.
6. Write an eBook or White Paper
After researching a topic to create articles, webinars, videos, and more, you gain enough knowledge that you could train someone else on that topic. So why not use all that knowledge to build one complete guide in eBook or white paper format?
With 25% of U.S. consumers reading eBooks, this is one of the best content formats to educate your audience.
You can use your eBook (or white paper, if you're in the B2B space) as a lead magnet — a free item you'll give away in exchange for contact details. Or you might consider selling your eBook. Over 190 million eBooks were sold in the United States in 2020 alone, so this represents a powerful opportunity to monetize your content.
7. Re-use Content From Your Webinar
If you have the resources to put together a webinar to teach your audience, that's great. But since webinars are time-consuming, make sure you maximize returns.
The people who joined your webinar likely enjoy live and in-depth content with visual and audio elements, but other individuals may prefer learning by reading or going through a slide deck.
To repurpose your webinar, record the session and create shorter video clips to post on social media. If you're really happy with the outcome, you can even turn it into a video series or online course.
If you use a slide deck, you can publish the presentation. Finally, you can use the video transcript as a basis for a blog post. This gives you a lot of opportunities to reach audiences that may be interested in that content but not in a webinar format.
8. Create a Podcast From Successful Content
Some people only consume content while doing other tasks, like driving or running. You might have put months of work into writing an article, but these users will never get to read it.
If you notice that one or more of your articles or videos is performing particularly well, it means it resonates with your audience. Create a podcast episode (or a series of podcast episodes) to deliver content in a more digestible way.
With 55% of the U.S. population listening to podcasts, it's a great opportunity to access a larger audience.
But how do you repurpose content into a podcast episode?
Use your original piece as a jumping-off point. From there, you can start a discussion, provide examples, and add insights from other information you've recently come across. For example, Pat Flynn started a successful podcast from the Smart Passive Income blog.
9. Extract Blog Post Sections for Social Media
When working on design elements for blog content, create graphics that you can repurpose for other channels like social media. When creating visual assets, keep in mind that each social media platform has a specific size allowance, so make sure you'll be able to adjust them easily.
If your blog post has great quotes from you or industry experts, create snippets to share as social media posts. If your article has interesting statistics, turn them into tweets.
To boost engagement, choose catchy quotes and statistics that your target audience is likely to resonate with and share with their network.
10. Create an Infographic From a Blog Post
If you spend hours doing research for a blog post, don't limit yourself to using that information only in written form.
Repurpose interesting statistics or information into an infographic. This will help you share complex information in a way that's easy to understand. As a result, you run a better chance of capturing your readers' attention and increasing engagement.
11. Make a Downloadable PDF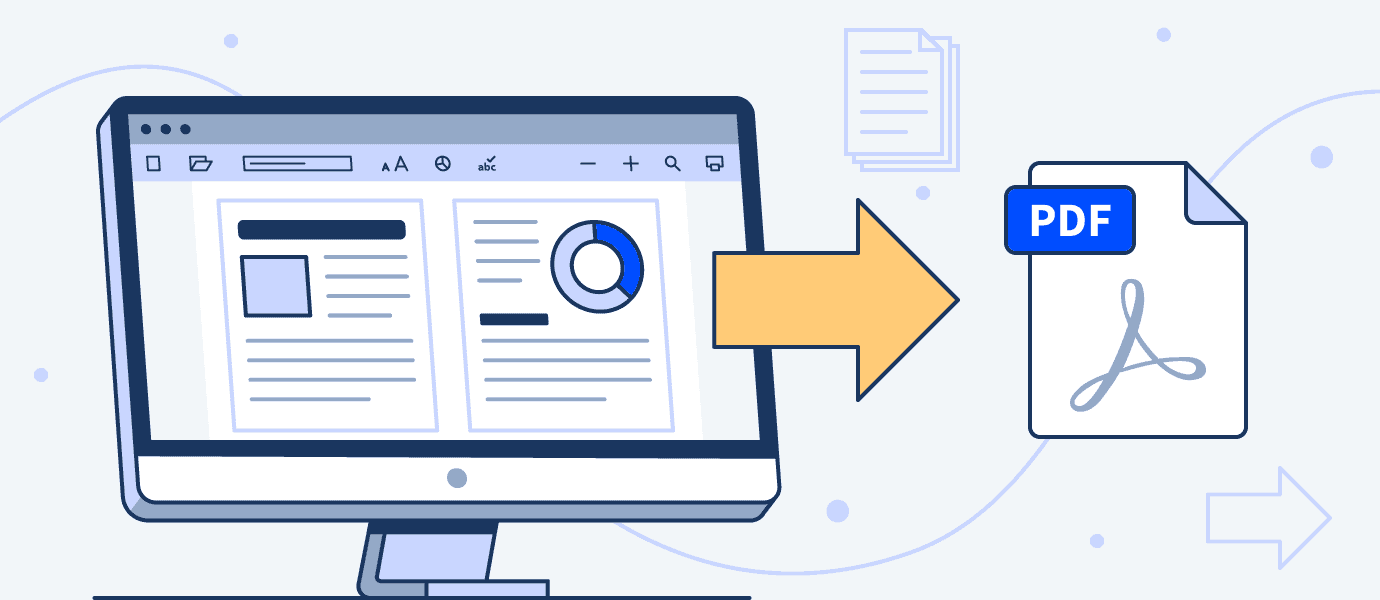 We mentioned creating an eBook as an effective way to repurpose your blog posts. However, that can be time-consuming.
If you're looking for a faster way to use an article as a lead magnet, simply make it a downloadable PDF.
People love free "premium" content they can download and learn at their own pace. For you, it's an opportunity to get contact details to build your email list. To further extend the life of the content, submit it to PDF-sharing sites like Issuu.
12. Recycle Internal Presentations
Does your team spend a lot of time creating internal presentations for training or learning purposes? Don't let all those hours used to source visuals and put a story together go to waste.
You have a few options to recycle your presentations. You can simply embed them into a relevant blog post or upload them to SlideShare to reach a new audience and drive traffic to your website. If you're planning to host a webinar, use the presentations as a starting point.
You can easily convert a PowerPoint into a video that you can share on YouTube or other social media platforms. Similarly, you can use each slide as an individual image to post online or to put together an infographic.
13. Repurpose Customer Testimonials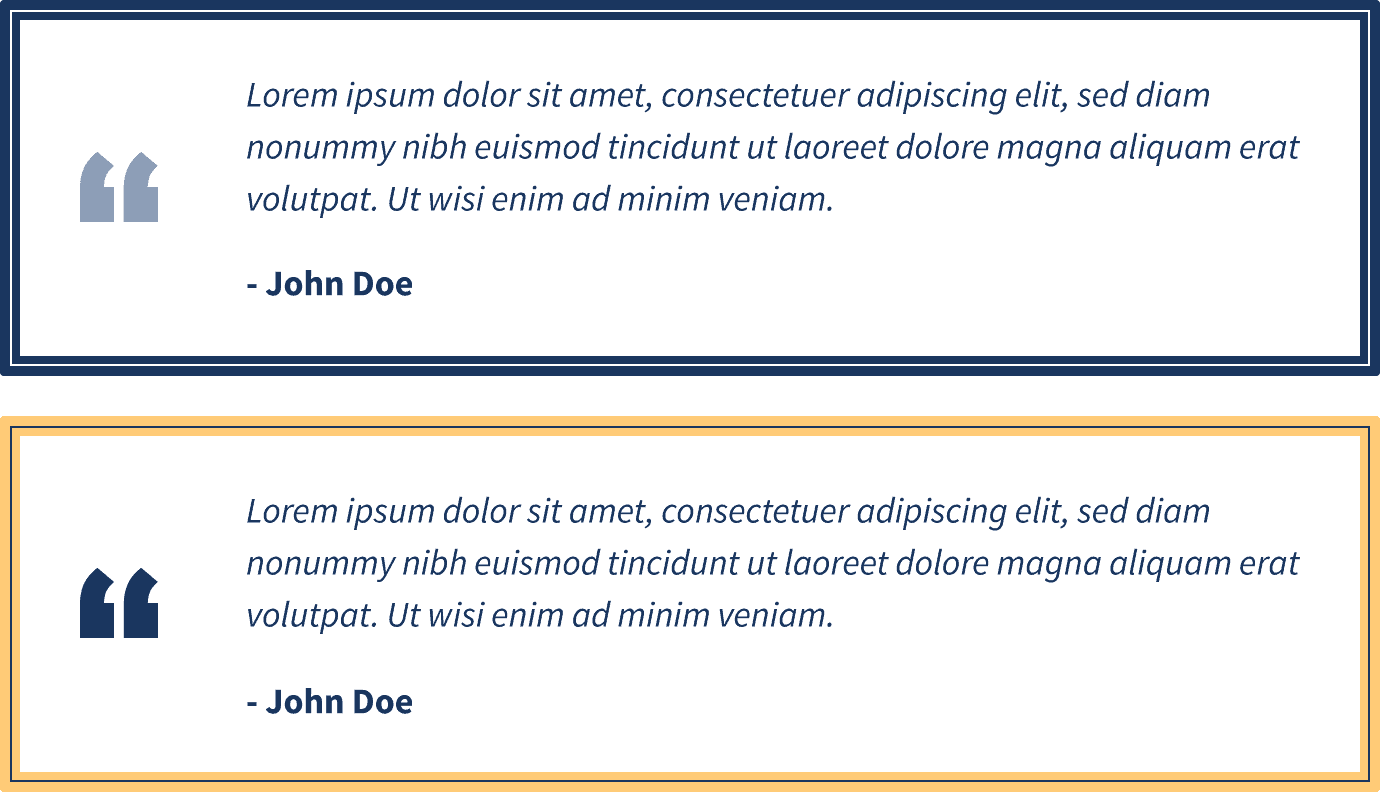 It's no surprise that customer testimonials are effective. A 2019 survey revealed that 9 out of 10 people trust what a customer says about a business more than what that business says about itself.
If you have testimonials, you can turn them into images to post on social media. For maximum results, consider creating videos. According to one study, 77 percent of people who have watched a testimonial video say it helped them make a purchase. Reach out to the customers that provided a testimonial and ask them if you can use the same script for a video.
While video testimonials need to be professionally edited, you can keep it simple and just ask your customers to explain their experience in a way that sounds authentic and highlights key results.
14. Turn Long Videos Into Short Snippets
Not all video content works well for all channels.
The average YouTube video is 11.7 minutes long, but other social media channels have a much shorter video allowance. For example, on the Instagram feed videos cannot be more than 120 seconds long.
For most channels, short videos are more effective. For example, research shows that the optimal Facebook video length for better engagement is two to five minutes.
Look for your long-form videos that performed well in the past and turn them into short snippets with actionable tips that you can post on social media or embed into your blog posts. You can use an app like Clips (the basic version is available for free) to easily trim and edit videos.
15. Combine Videos for an Online Course
If you have existing video content, you have an opportunity to go a step further and position yourself as a go-to educational resource.
How? By offering online courses, which you can sell or give away in exchange for contact information.
Education is changing, and many people are looking for online courses every day. In fact, the online education industry is expected to reach $370 billion in 2026. E-courses are some of the highest-converting content formats for any business. That's because you'll reach an audience with a true need that you can help with your offerings.
Start by auditing your existing videos to select the best content and group them into topics. Then use a free, open-source e-learning platform like Opencast to expose your videos to a new audience.
16. Take Advantage of User-Generated Content
Coming in different forms — like social media posts, reviews, and videos — user-generated content (UGC) is a real library of content ready to repurpose.
If you created a social media contest with hashtags, look for content your audience posted about your brand. But don't limit yourself to reposting that on your profile.
Look for high-quality photos of people using your products and ask them for permission to add them to your website or blog. If you're dealing with high-quality videos, you can even create a commercial.
When it comes to text-based UGC, post some excerpts on platforms like Facebook or LinkedIn, or extract quotes to feature in your blog posts or sales pages. UGC can even be more effective than testimonials, as it often feels more authentic.
How To Find Content to Repurpose
Now that you know the best content repurposing techniques, it's time for you to get started. The first step of this process is finding the right content to use. Here are the main steps to find content to repurpose:
Audit your existing content: Look for existing content that can help you reach your goals. Use a spreadsheet to capture your content inventory, making sure to add the URL, headline, and description.
Look for evergreen content: Focus on content that will be relevant for many years. How-to guides are an example of this since they usually provide information that will only need minor updates like dates.
Uncover what content has the most traffic: Use an analytics tool like Google Analytics to find content with significant traffic. This indicates the topic is popular and your brand is perceived as a good resource for it.
Choose content with the most shares: Look for content that users have engaged with, as this will likely perform well in other formats too.
What Is the Best Way to Repurpose Content?
The best way to repurpose content is to pick existing content that has generated a good amount of traffic and user engagement. This indicates that it resonates with your audience and that it has the potential to be shared on another channel in a different format.
Different users have different preferences in terms of content format and channel. No matter how much time you spend on research and how good your content is, the format will never be right for 100% of your audience. But if you have valuable content, make sure you extend its life and reach new audiences. Repurposing content saves you time and money on content creation, and may quickly increase traffic to your website.
If you're ever unsure if you should repurpose your existing content, use the flowchart below to figure out the best move.
---