Is DreamHost good?
Like any hosting provider, DreamHost has its pros and cons.
DreamHost has been around since 1996, making it one of the oldest web hosts around. It currently hosts approximately 1.5 million websites, with about half of those running WordPress.
We've been monitoring DreamHost since 2017, giving us over five years of data on its performance to go over. As a result, we can break down the advantages and disadvantages of its page load speed, uptime, and other key points you should keep in mind when selecting a web host.
As of 2023, DreamHost has about 400,000 customers spread out over 100 countries. Read this DreamHost review to decide whether you'll join them.
An Overview of DreamHost
| | |
| --- | --- |
| SPEED: | 1,815 ms (average between Jan 2022 to Dec 2022) |
| UPTIME: | 99.86% (average between Jan 2022 to Dec 2022) |
| SUPPORT: | Live Chat, Mail, Knowledge Base, and Forum |
| APPS: | WordPress, Blogger, Drupal, Shopify, Wix, and more |
| FEATURES: | Unlimited bandwidth, free SSL certificate, free domain for one year, automated backups |
| HOSTING PLANS: | Shared, Cloud, WordPress, VPS, and Dedicated Servers |
| SITE TRANSFER: | Free for WordPress sites |
| PRICING: | Starting at $2.59/mo (Renews at $5.99/month) |
Advantages of Using DreamHost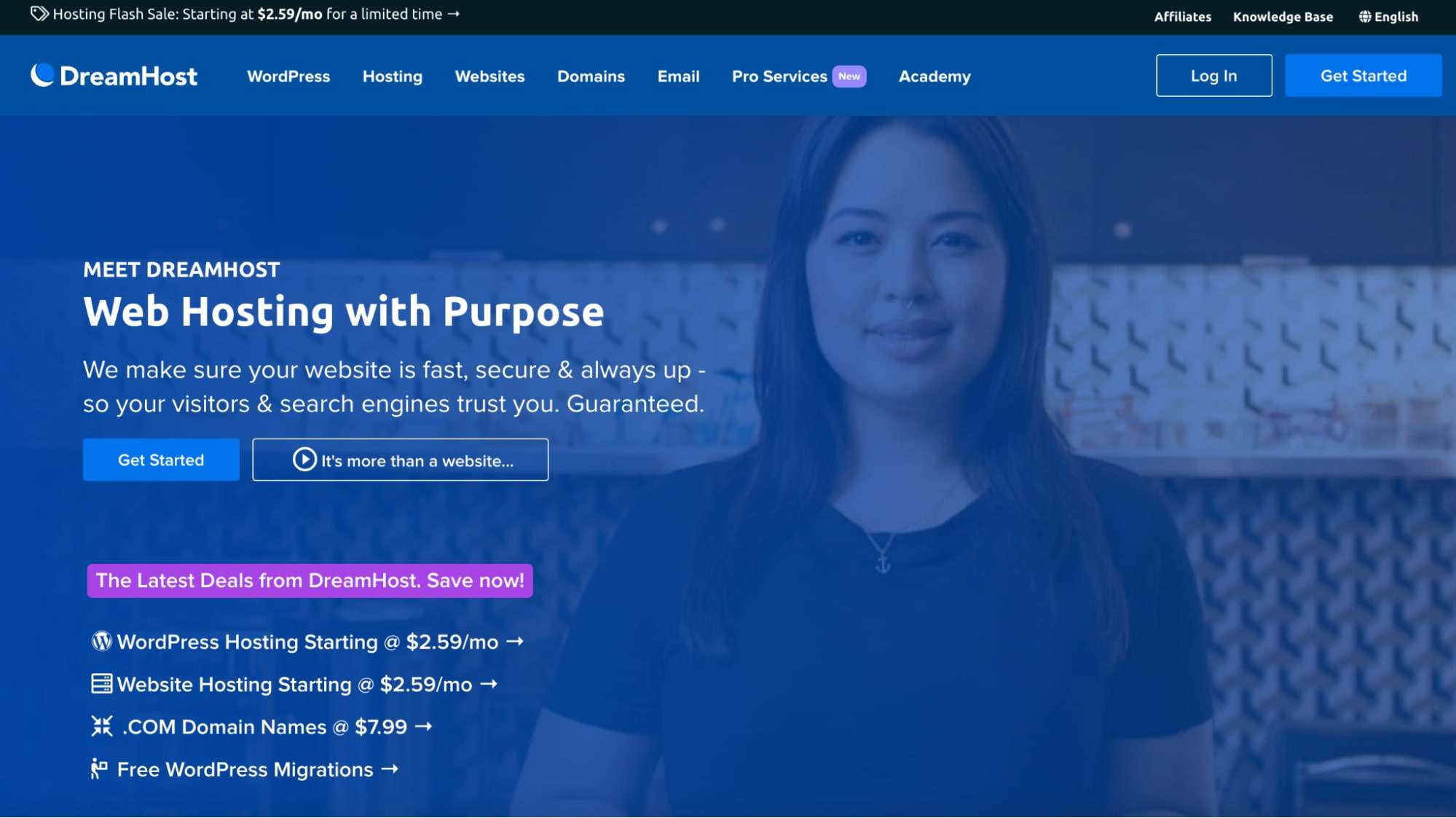 DreamHost is a budget-friendly hosting service with attractive features for beginners and advanced users alike. The host focuses heavily on WordPress and tends to target beginner website designers, but the unlimited bandwidth and tons of storage will appeal to different niches.
And even if DreamHost isn't the fastest in terms of page load speeds, its cheapest hosting plan comes with unlimited bandwidth and a 97-day money-back guarantee.
But the advantages don't stop at its value and generous return policy. Let's review DreamHost's perks in more detail below.
1. Acceptable Uptime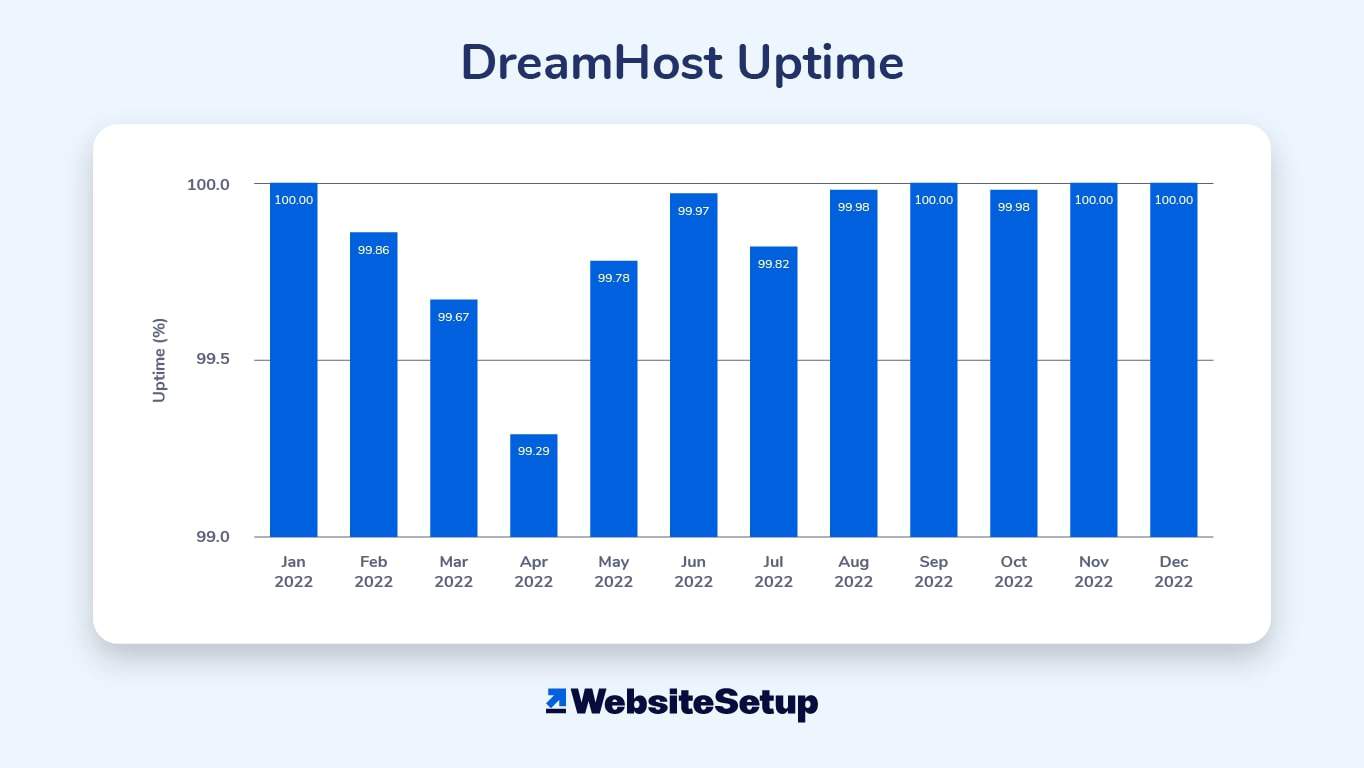 DreamHost's uptime has been doing pretty well over the last year.
Between January 2022 and December 2022, the host's average uptime registered at 99.86%. The lowest performing month was April 2022, at 99.29% uptime. That works out to roughly 5 hours and 8 minutes of total downtime during that month.
While it isn't the worst uptime, it is lower than many other hosts we track. For example, DigitalOcean regularly clocks in at 99.97% or higher.
In its terms and services, DreamHost offers to compensate customers with credits equal to the cost of one day of service for each hour of server interruption. That's generous, but note that DreamHost limits the compensation to 10% off your next prepaid renewal fee.
2. Competitive Pricing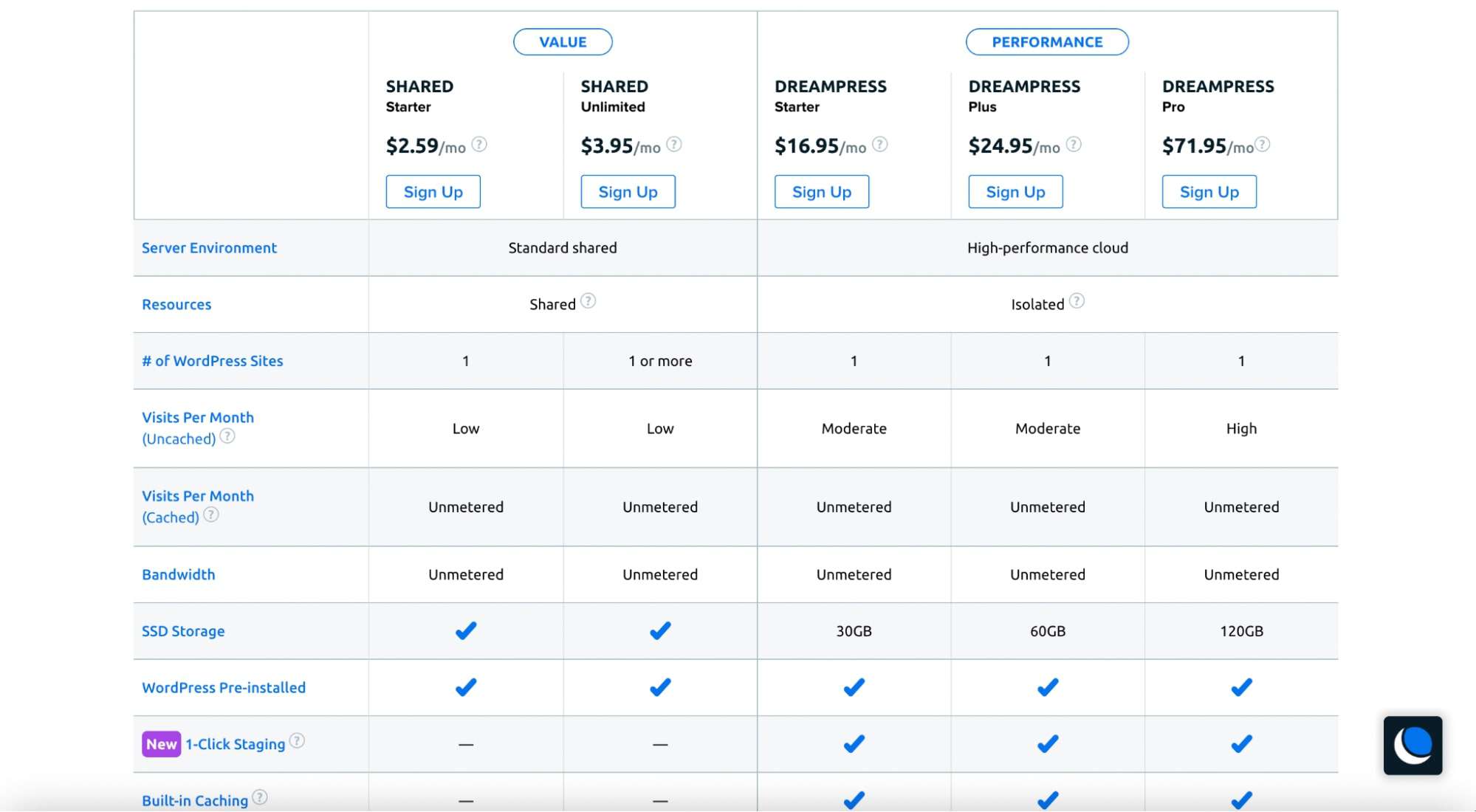 DreamHost's pricing remains one of the most affordable, with new plans starting as low as $2.59/month. The shared starter plan includes one free domain name (if you prepay for at least one full year of hosting), 50 GB of storage, a free SSL security certificate, SSD storage, and unlimited bandwidth.
If you need to host more than one website or want domain-based email, you're better off going with the shared unlimited plan for $3.95/month. It's worth noting that caching is unmetered on these shared DreamHost plans, and daily backups are also included.
More professional plans, like the DreamPress Pro or other VPS plans, can run up to $71.95/month.
After your initial 1- or 3-year term, the price of starter hosting increases to $6.99 or $5.99/month, respectively, while the unlimited plan goes up to $10.99/month.
DreamHost also offers a pretty generous 97-day money-back guarantee on their hosting plans. Be sure to note, though: other products, like domain registration or SSL certificates, are not eligible for reimbursement.
3. Multiple Hosting Plans
DreamHost offers multiple shared hosting plans, VPS hosting (Virtual Private Server), cloud hosting, and dedicated hosting. They also host domains and email in addition to their hosting packages.
You can host unlimited websites with DreamHost, starting with its Shared Unlimited plan for $3.95/month.
DreamHost also offers managed WordPress hosting for $16.95/month. If you have 100,000+ visitors per month, this might be a good option to keep your website running smoothly.
4. Simple Payment Options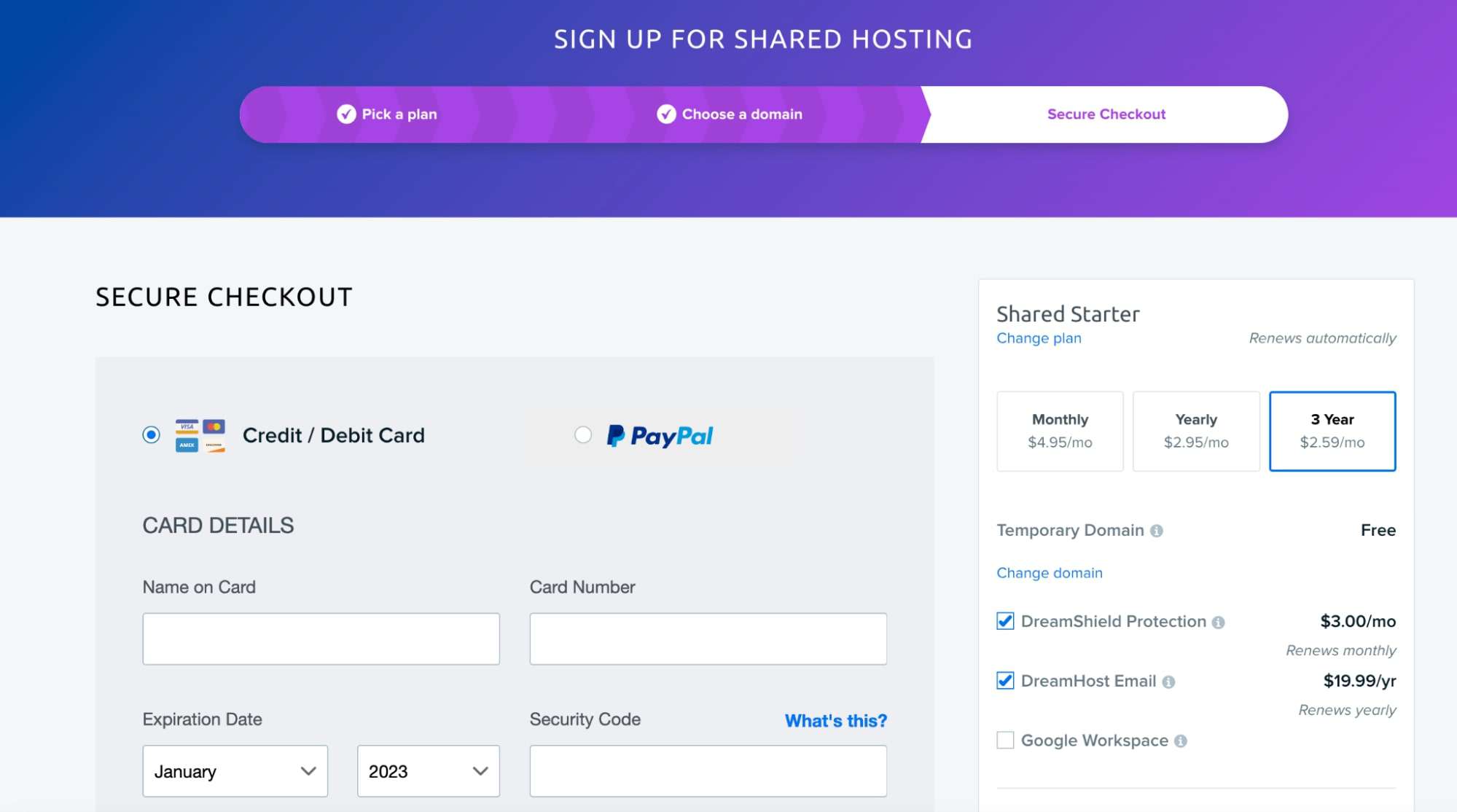 DreamHost accepts all major credit cards and PayPal as their preferred payment methods. They also accept electronic checks or money orders from US-based banks.
5. Ample Storage
No DreamHost review would be complete without mentioning their storage options. The most basic plan includes 50 GB of website storage, with unlimited storage available for only $3.95/month.
If you plan on having lots of videos, or other large files, on your website, then storage is definitely a concern for you. Hands down, DreamHost has one of the cheapest unlimited storage plans you can find on the market today.
6. Intuitive Website Builder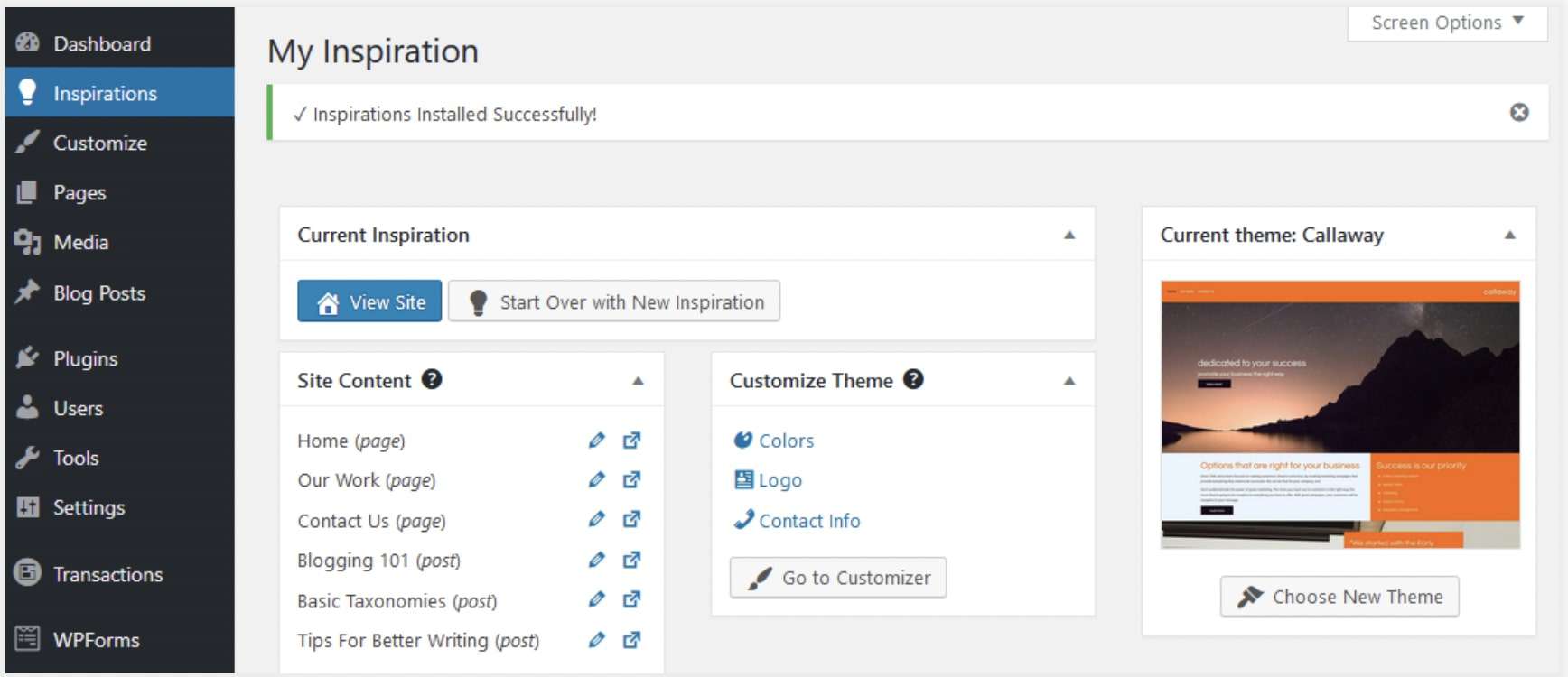 If you're new to building a website, you'll be glad to know that DreamHost's lowest-priced plan comes with a free WP Website Builder. All you have to do is select it during checkout and you're good to go.
The WP Website Builder comes in the form of a bundle of WordPress plugins with neat drag-and-drop functionality that makes designing your website quick, easy, and code-free.
If you want to build an e-commerce store, DreamHost also offers a WooCommerce-focused option for $16.95/month with managed hosting and a preinstalled shop theme.
All of these builders are built on WordPress.
7. WordPress-Friendly

DreamHost is one of the few web hosts recommended by WordPress.
You can use WordPress on any of DreamHost's plans, and the host recommends the CMS (content management system) for almost everyone. So much so, DreamHost's hosting plans come with a WordPress installation.
WordPress is easy for beginners, so this is another reason we recommend the service for casual web designers.
8. Built With Beginners in Mind
DreamHost's website is intuitive and easy to navigate. The focus is on helping beginners and small business owners who may be creating their first website.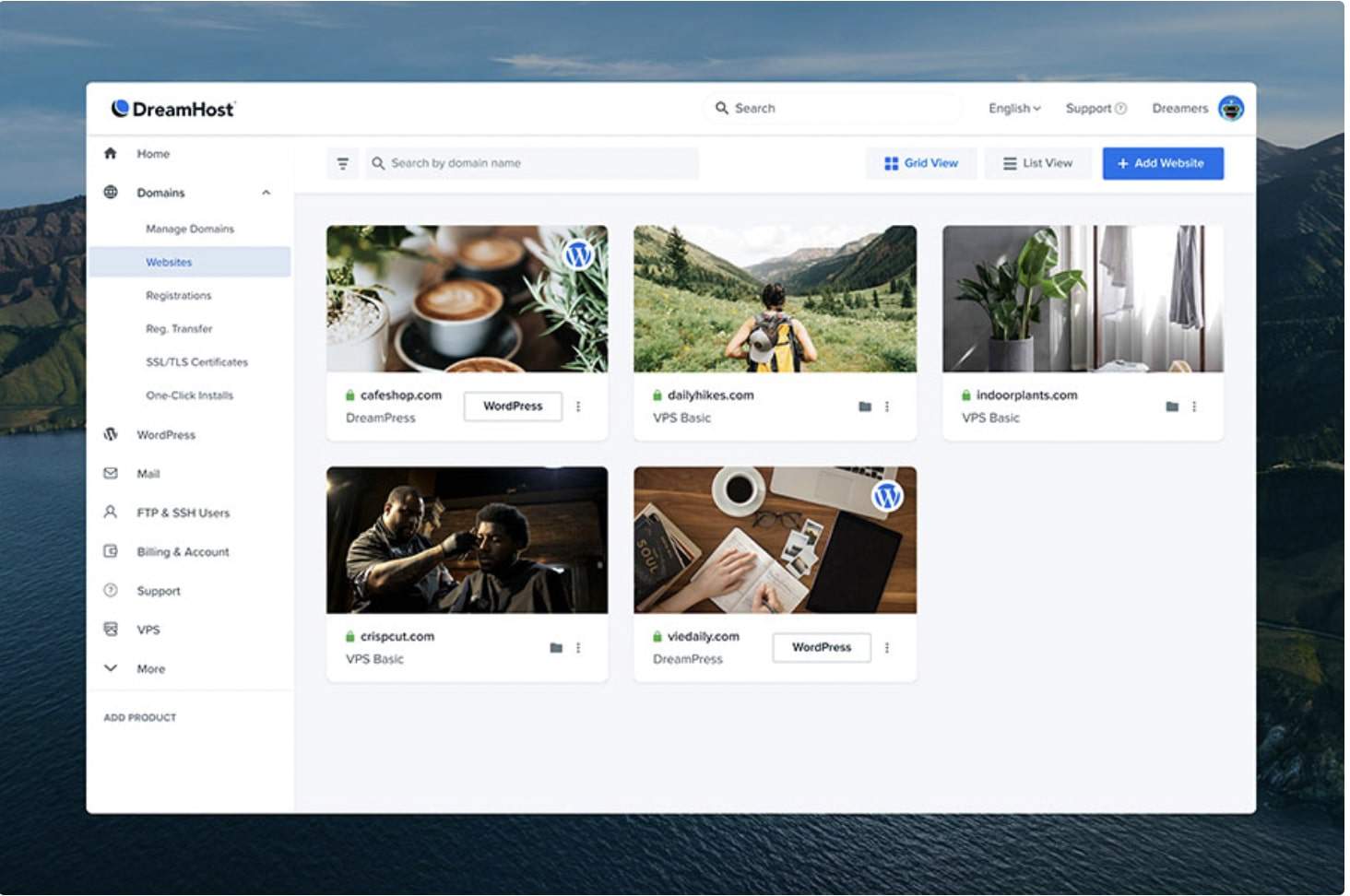 The host has forgone the traditional web hosting panel software cPanel in favor of a "DreamHost Panel." This easy-to-use custom panel is great for beginners but might put off more experienced users who are used to cPanel.
9. Low-Priced Email Hosting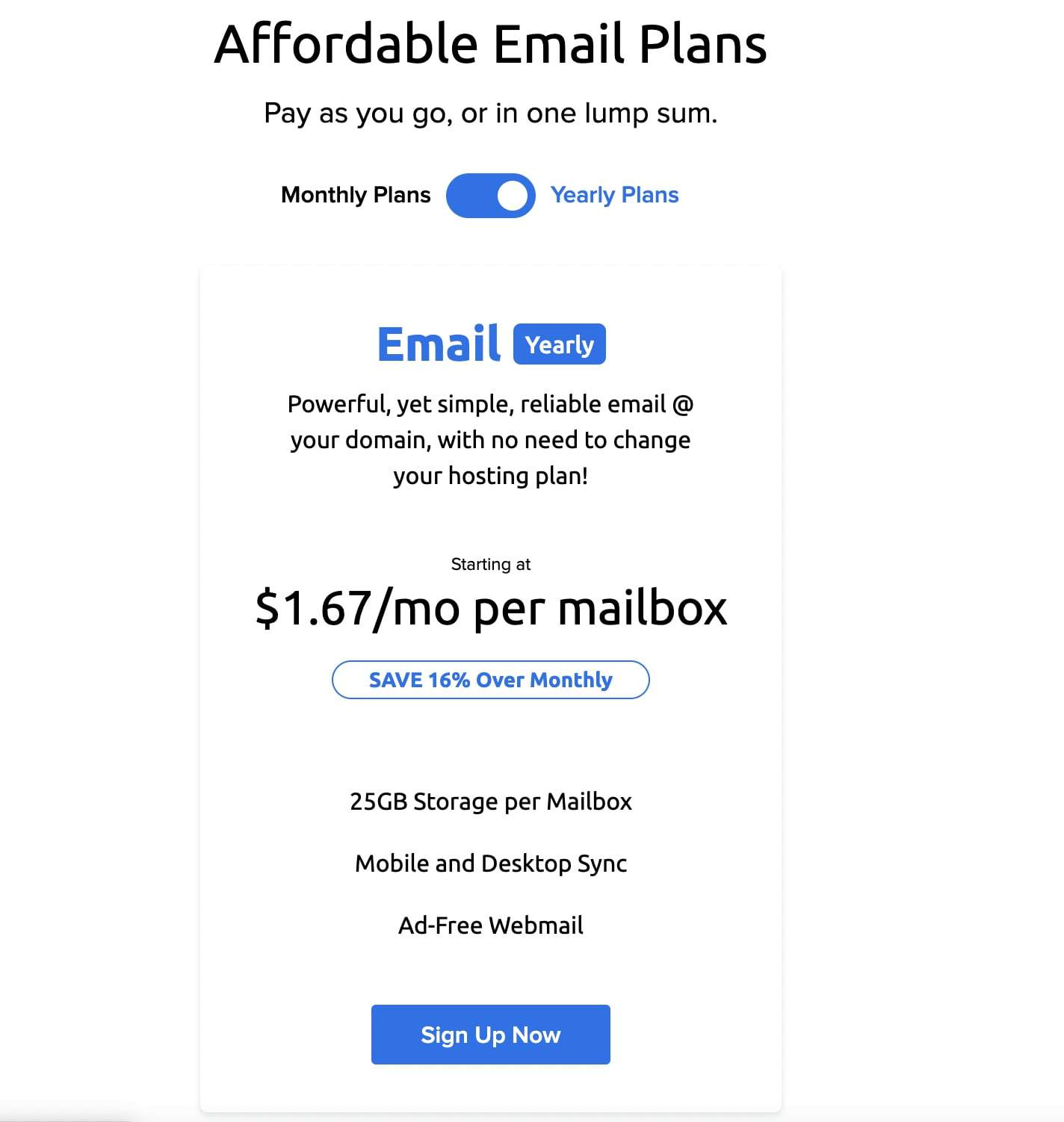 The most basic DreamHost hosting plan doesn't include email hosting. But for an extra $1.99/month, you can add an email account to any hosting plan DreamHost offers.
You can use DreamHost's email hosting even if your domain is hosted elsewhere. But if you go with its shared unlimited plan, you'll also have access to email hosting for one domain.
While DreamHost doesn't offer unlimited email, it gives you 25 GB per inbox — a generous amount compared to GoDaddy's $5.99/month for 10 GB of email storage.
Another perk of DreamHost's email hosting is that it also lets you set up a DreamHost email address on your preferred email client.
Disadvantages of Using DreamHost
Although not many, you may encounter some issues while using DreamHost. So here is what you should keep in mind to ensure DreamHost aligns with your plans.
1. Slow Performance/Page Load Speed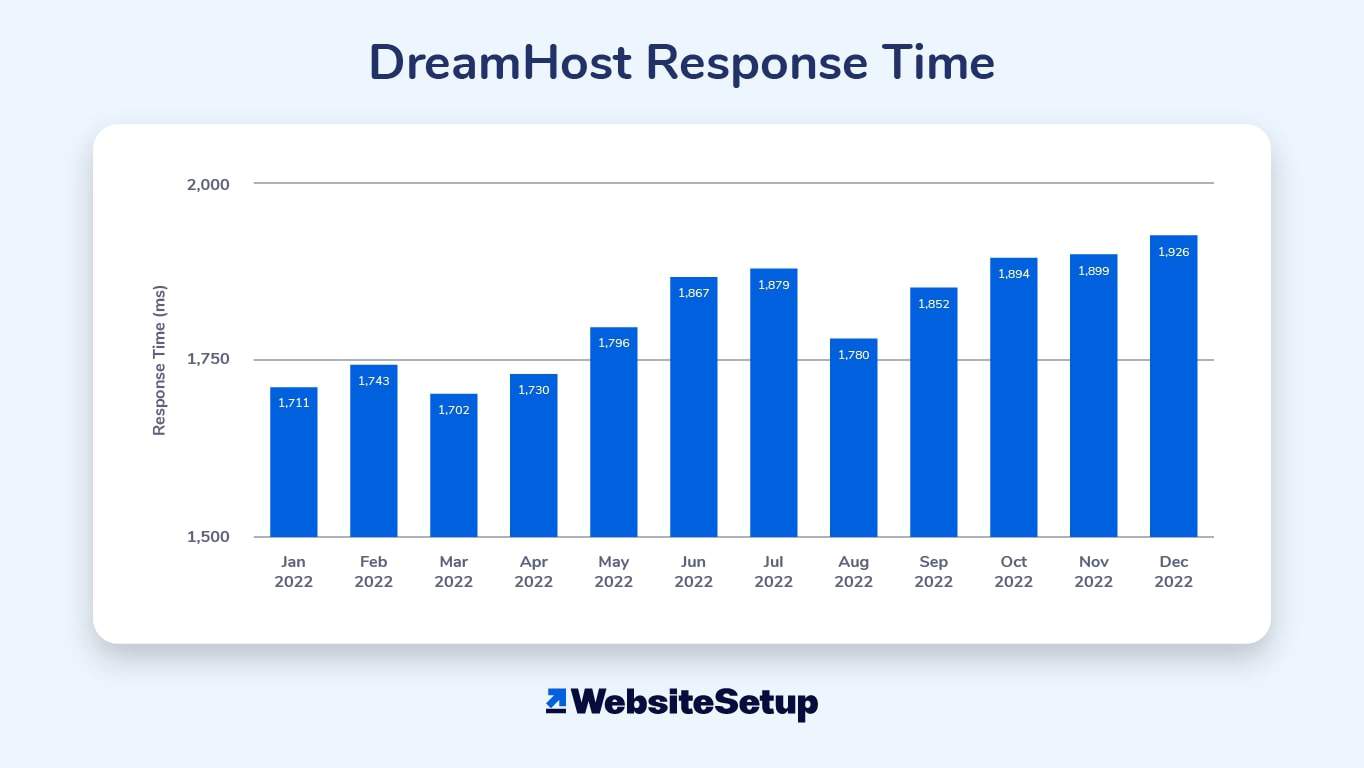 While reviewing DreamHost, we found that between January 2022 and December 2022, the average response time for the host was about 1,815 ms. The fastest time recorded was 1,702 ms in March 2022. The second fastest month was January 2022 at 1,711 ms, while the slowest period was 1,926 ms in December 2022.
If you compare this to HostGator's 6-month average of 688 ms, it's more than twice as long.
If your website takes over a second to respond, many visitors will simply give up on your site and go elsewhere — all because of slow speeds and long loading times.
That is a huge factor to consider when choosing a web host, so we recommend carefully reviewing a few hosts' response times.
2. Limited Customer Support

DreamHost promises 24/7/365 customer support, most of which is through automated channels. The DreamHost support team encourages customers to use its custom DreamHost panel to contact them.
You can also reach DreamHost through email, social media, or a chat support widget, but don't expect to find much phone support here.
DreamHost's customer support is US-based, which reviewers like. That said, many people have noted the live chat was touch and go.
Phone support is only offered for the pro or plus plans, and you have a limited number of free calls per month. If you anticipate needing some extra tech support, you'll want to look elsewhere for a more robust support team.
If customer support is a big selling point for you, Bluehost offers phone support and 24/7 online support options.
Quick Facts
3-step Signup: Newly designed sign-up takes minutes, and it's easy to opt out of additional features.
Free Domain: For the first year on all annual hosting plans.
Money Back: 97-day money-back guarantee (with exceptions).
Payment Methods: Credit Card, PayPal, Electronic Check, Money Order, Checking Account (US-based banks only).
Hidden Fees or Clauses: 97-day return policy is for hosting plans only, site migration costs extra if your existing website doesn't use WordPress.
Upsells: Some included.
Account Activation: Quick unless you have payment issues.
Control Panel and Dashboard: No cPanel, custom DreamHost panel instead.
Installing Apps and CMSs (WordPress, Joomla, etc.): One-click installer for WordPress. Other apps or CMSs available.
Do We Recommend DreamHost?
Yes, we do.
Although our DreamHost review shows it isn't the fastest or most reliable host out there, it's still a good web hosting provider that WordPress recommends.
DreamHost is an excellent choice if you want a lot of storage, unlimited bandwidth, and a budget-friendly hosting plan.
It's also great for beginners with dedicated WordPress plans. DreamHost's website is straightforward to navigate, making it easy to sign up and use the product. If you just want to build a website for occasional visitors or to start building your web presence, this hosting company is a safe and affordable choice.
However, if you're already experienced in website development, you may find DreamHost's web hosting services a bit stifling. If the lack of cPanel doesn't deter you, Hostinger could be a better option with faster response times and less downtime.