Software (includes SaaS)
An awesome development environment; lightweight, portable and very configurable. An open source piece of software, its aim is to make development environment setup times smaller and shorter. See for yourself!
Mailtrap is a free fake SMTP server. Just get your development environment to use this instead of the SMTP you use in productions, and all the emails sent from your project get delivered to one inbox. You can read mail from this inbox from a web interface or can even set up your very own mail client to read it.
This is a great one for testing emails and not having to worry about mailing users from projects that aren't done yet.
CodePen hosts a variety of functions, namely having an in-built code editor, with live feedback, so you can instantly see what you're creating.
But that's not the best part; collaborate, build, explore and teach web development. There's plenty of examples you can use, copy and practice; or use to teach someone else.
CodePen is your developing playground.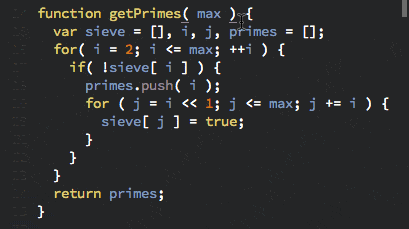 Want a shortcut on making buttons, icons, forms and more? UI livetools is here to save the day.
A simple and easy way to create buttons and more without the hassle of typing the code yourself, simply choose how you want your button, form, icon etc to look, and copy and paste the code!
Sublime Text is a text editor for both Mac and Windows that features an extensive array of features and functions that don't slow it down or confuse you. With a slick UI and a simple layout, you'll wonder how you ever got along without it.
If you're a Mac lover through and through, Coda is certainly for you. Having recently brought out Coda 2, there's a lot to love here. While I'm not going to go ahead and list every nifty feature Coda 2 has (it's all in the link in handy bullet points), I will say this; Coda is a fantastically simple and effective text editor that really makes coding easy and enjoyable.
Let's face it; we've all had those days where we hate coding. Avoid those days by using some seriously fantastic software.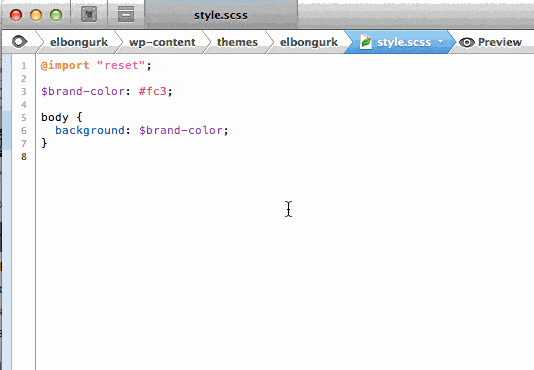 Google's idea of Photoshop mixed with a html editor, Web Designer is a piece of free downloadable software, that you can use to create awesome interactive HTML designs and motion graphics, without a hefty price tag.
This wouldn't be a proper list of web development/designer resources without mentioning Bootstrap. Unless you've been living under a rock, you'll definitely have heard of Bootstrap. A fantastic front-end framework, and something you definitely want to have in your arsenal.
Google's webmaster tools are absolutely fundamental for having a Google-friendly healthy site. If you love data, you'll love these tools. Data, tools galore and diagnostics are the name of the game here.
Find out everything you need to know (and some things you simply wanted to know!) right here.
Pingdom is a short sweet and sexy application which can be used on your phone (Android or Apple), that monitors the uptime, downtime and performance of your site, network and server, and will even alert you of errors. Pretty nifty.
Find honest reviews and analyses for different web hosting providers. Compare different metrics, such as speed, uptime and customer support quality.
Articles/Blogs
Smashing Magazine is one of the top article sources on web development, design and mobile development. Here you'll find a plethora of article detailing all manner of topics, whether it's how-to's, what-is-this, news, events and more.
They have a fantastic library of e-books as well as a job board; and if you're artistically inclined, a monthly wallpaper contest!
Hong Kiat is a site created by HongKiat Lim; Lim hated his job back in 2007, so upped and created Hongkiat.com, a fantastic resource, news and info site run from Malaysia, where it was also created originally.
Whether you're looking for tutorials about Photoshop, HTML, CSS, WordPress, photography or even how to use Facebook better, HongKiat has you covered, and then some.
If you've got a creative block that simply won't budge or you need some inspiration, Abduzeedo has something for you. This is a great site for those designers out there that really enjoy finding new things to draw creative inspiration from. With a simple and clean aesthetic, all your attention is focused on the content, where it should be (because it's great content). Go check it out.
Codrops is a fantastic place if you're looking for somewhere stacked full of tutorials on how to do things. Not only is their tutorial archivefull of great stuff, but they even have articles on all sorts of interesting tidbits.
While they seem to no longer be producing new content, the stuff that's already there is golden.
The clue is in the name here; it really is a depot for anything you could ever want (I'm not kidding). Just scroll down their categories list, and you'll see what I'm talking about.
Jam-packed full of content, tutorials, freebies (a section all on its own) and more, Web Designer Depot is sure to have something that you either want or need.
As you can imagine, Web Design Ledger is geared more towards…you guessed it, designers. Here you'll find all sorts of tips, news, tools, resources, tutorials, inspiration and more.
What's more, they practice what they preach; the design and layout of the site is simply fantastic and easily navigable.
Last but by no means least, we have Team Treehouse. Focused a lot more on business, the Treehouse blog offers predominantly coding knowledge, rather than design. With a nicely laid out menu at the top, with simple categories to choose from, you'll quickly find an article you'll want to dive into.
A lot of their articles are how-to's and tip sheets; perfect for those of you who tend to save up all those tips and tricks in your Pocket or in a bookmark folder somewhere.
Forums
Dev Shed is packed full of people all doing the same thing you are; focused more predominantly on development, they also have a very healthy design section, so there's something here for just about everyone.
If you've ever thought about it, Dev Shed likely has a sub-forum filled with people and posts about it. Just some of the topics covered:
Programming languages
MORE programming languages
Game development
Web design
Flash
Databases
SEO
Mobile
System admin
I could go on, but then we'd be here all night; click the link and check it out for yourself. You'll be amazed at the sheer amount of content displayed.
Another fantastic forum purely focused on web development. Set out into clearly understandable topics and sub-sections, you'll love how easy it is to get into what you love with other people.
Another comprehensive forum, this one covers all of the below and more:
All manner of web development languages (you name it, they have it)
Multimedia and video, for those of you interested in providing some entertainment to your site.
Server-side management, including things like Java and so on.
Site management; SEO, business aspects, search engines and more. This is the place where all the stuff you'd like to discuss on top of development is hosted.
Between those two forums, I think you'll have plenty to keep you busy and plenty of people to meet, run ideas by and connect with. Enjoy, you social creature!
Courses/Free Guides
I'd be insulting you if I didn't include Codecademy. Sure, it's a beginner's way of getting into coding, but it's also a great resource for teaching others, or even helping yourself to refresh and sharpen your skills. Remember, it's the basics that build the big things, so having those basics down properly means you've got a solid foundation to build on.
Whether it's HTML, CSS or Javascript you need to relearn, Codecademy organises everything into bite-size chunks that you can quickly work through. Even better, if you're sitting there confused, they offer tips and hints if you get stuck.
If that fails, there's forums where you can discuss certain problems and find solutions with others. That's teamwork!
Tutsplus is a paid resource; $180 for a year, and you'll receive access to around 350 different courses. The best thing about tutsplus is that the courses are deep, comprehensive and well thought out. There's no slap dash work – it's been carefully constructed and crafted by people who really know their stuff.
If $180 sounds like a lot, you can simply buy one course for $25, and have access to it for over 2 years or longer.
Tutsplus covers web design, programming, design/illustration, graphics and so on. If it involves a computer or a camera (or both), it's likely being taught here. Check it out.
Oh, and if you don't want to pay anything at all, they have a fantastic tutorials section where they'll teach you to do all sorts of nifty tricks and things, across a huge range of topics.
Lynda, like tutsplus, is a jack-of-all-trades, master-of-all-too. Hosting a simply astonishing amount of information about design, development, photography, business, web, animation, video, music and more, Lynda is simply put a goldmine for those of you looking to learn more and sharpen your coding/design skills (as well as a bunch of other things!).
As for pricing, you can get a basic account for $25 per month or $250 yearly; this gives you unlimited access to all videos and the new courses that come out weekly.
Otherwise, you can pick up the premium package for $37.50 per month or $375 yearly, which also gives you project files to download; and if you choose the Premium yearly, you get to view all the courses offline by downloading them.
Pretty sweet deal!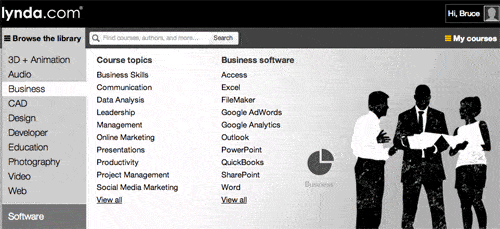 Don't Fear The Internet; as its name states, you shouldn't fear the internet and since this is a resource list for seasoned developers and designers, that shouldn't bother you.
But what is interesting is their resource page (the page I've linked). With links to WordPress Codex, where you can learn WordPress to your heart's content, as well as other resources for things like HTML and design/coding specifics, there's a lot of knowledge here.
Their main page is also filled with useful content if you want to relearn some skills that may have gotten a bit rusty over time.
Others
This is a webpage containing whole bunch of compatibility tables for the support of HTML, CSS, SVG and other languages. Very helpful!
Heroku is a toolset you'll love if you're into apps. With no credit card required (it's free, and you only purchase the add-ons you're actually going to use), build modern and easily maintainable apps. Stop worrying about infrastructure and focus on what really matters.
With hundred of cloud service providers that will help you vastly extend the functionality of your app, the world is your oyster. Sign up for free now and see what all the fuss is about.
Online Marketing Companies
Struggling to get traffic to your website? First, take a look at my own guide here: How to Increase Your Website Traffic.
Alternatively, you could get in touch with Moz, GetCredo or feel free to browse around for other seo companies.
—
So what about you? Do you have any awesome resources you'd like to share with us? An ace up your sleeve perhaps? Share your awesome stuff with me via contact form. Or still thinking about the easiest ways to set up your site? Duh, go with WordPress – best platform for learning the ropes.