Website builders are a perfect option for anyone wanting to create a great looking website without knowing or learning to code.
Whether you're starting your small business or scaling one up, you need to have an online presence.
Website builders are perfect for: small business owners, non-profits, online stores, blogs and even resume/portfolio sites.
They're mostly easy to use, but some tend to be more difficult to understand and master than others. That's why we're going to break them down for you.
Choosing the best website builder for your needs:
Website Builders for Small Business
---
1. Squarespace

The good:
Squarespace has been one of the more popular website builders since 2003 (it has 16% of website builder market share). The main advantage of using Squarespace for small business is that it includes a solid selection of integrations that make marketing, sales, and reporting much more simple.
The template library is full of clean, minimalist designs with large photographs and interesting typeface choices. The drag and drop editor is easy to use for most people- although complete beginners might take a few days to get the hang of it.
Unlike with some other website builders, Squarespace does not have an app store. However, there are some third-party integrations such as translation, and a good selection of accounting and order processing tools. 
One of the best things about Squarespace for small business is that custom domains, hosting, SEO tools, and analytics are included in even the most basic plan.
The bad:
Where Squarespace falls short is customer service. They say that 24 hour customer service is included, but many people (including me) have found that it can take days for someone to get back to you.
Quick overview:
Pricing: $16-$49 per month
Free version: No
What we liked: Gorgeous templates, beginner friendly, 14-day trial
What we didn't like: Not the cheapest, no autosave feature, slow support
Try here: Squarespace.com
2. Webflow

The good:
Webflow is a good choice for a small business website because it is relatively inexpensive, and comes with a wide variety of templates. The templates can be customised to suit almost any business imaginable.
Webflow is also great because it comes with both a drag and drop editor, and a code editor. For beginner to intermediate designers this is perfect (reviews conclude that, too). You can use the drag and drop editor for simple customizations, or get into the nitty gritty bits if you have some coding experience. Webflow also features a good selection of integrations or apps such as: forms, calendars, marketing tools, Ecommerce, and lots more.
The bad:
If you have never used a website builder before, the Webflow pricing plans will likely be a bit confusing for you. The structure is based on the number of CMS items and amount of bandwidth that you require. For example, if your website gets 5,000 visitors per month, you would use around 25 GB of bandwidth per month. The Webflow free plan only allows for 1 GB, which is really quite tiny.
Quick overview:
Pricing: $12-$36 per month
Free version: Yes
What we liked: Very flexible & highly customizable website builder
What we didn't like: N

ot as beginner friendly as Squarespace, complicated pricing structure

Try here: Webflow.com
3. Square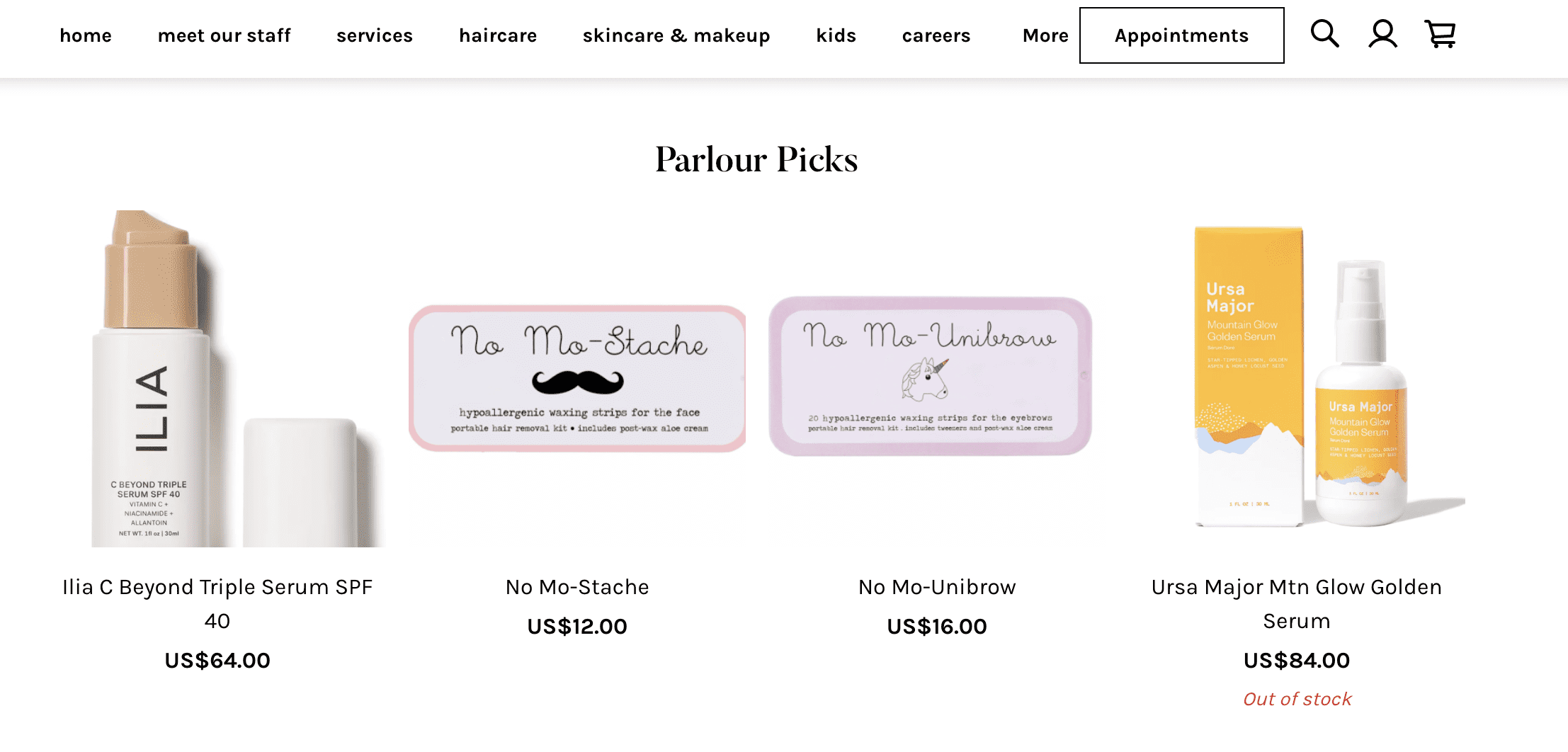 The good:
Square is a ridiculously easy way to get your business online right now. All you need to do is pick some colours, fonts and other styling elements and then start adding your products.
One of the best things about Square is that it comes with its own payment integration system. You don't have to worry about using a third-party app in order to collect payments via credit card, debit, card, PayPal or online wallets.
SquareUp also has a huge range of additional small business solutions that you can add. This includes staffing, marketing, developer, and banking.
The bad:
One of the main issues with Square is limited customization. The templates that they provide are decent looking, but you can't change much. If you are an absolute beginner this is fabulous. If you have some coding experience, it's likely to drive you a little bit nuts.
Quick overview:
Pricing: $12- $72 per month (transaction costs: 2.9% + 30c)
Free version: Yes
What we liked: Super beginner friendly, excellent for mobiles, payment integration
What we didn't like: Too expensive compared to others
Try here: Squareup.com
4. Wix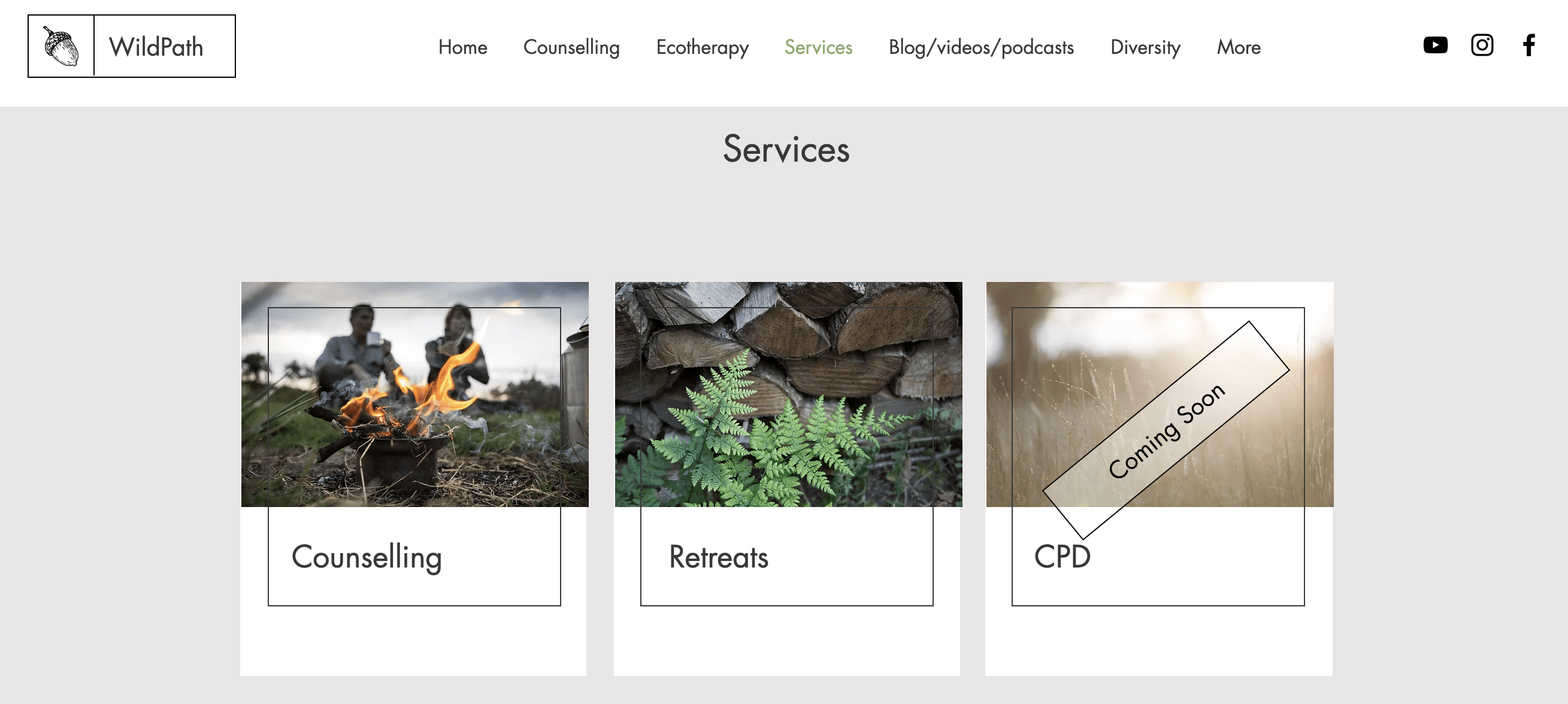 The good:
Wix has been an incredibly popular website builder from the beginning. The drag and drop editor could not be easier to use. Wix also features a seemingly endless array of nice looking templates. You can also start with a completely blank template for total design control.
Another Wix feature that is perfect for small business owners is the app store. You can add on all sorts of features to your site including social media integrations, Ecommerce, marketing, reporting, and all sorts of special design elements. Last but not least, people like the customer service at Wix. Representatives are easy to contact and can help you with a whole range of issues.
The bad:
The main downfall of Wix is that the cheaper plans have very low bandwidth limits (1-2 GB). You need to be on the higher paid plans to get unlimited bandwidth and a decent amount of storage space.
Quick overview:
Pricing: $16-$27 per month
Free version: Yes (with ads)
What we liked: Massive variety of templates & features, great customer service
What we didn't like: Limited bandwidth and storage space
Try here: Wix.com
Website Builders for Nonprofits
---
1. Hostinger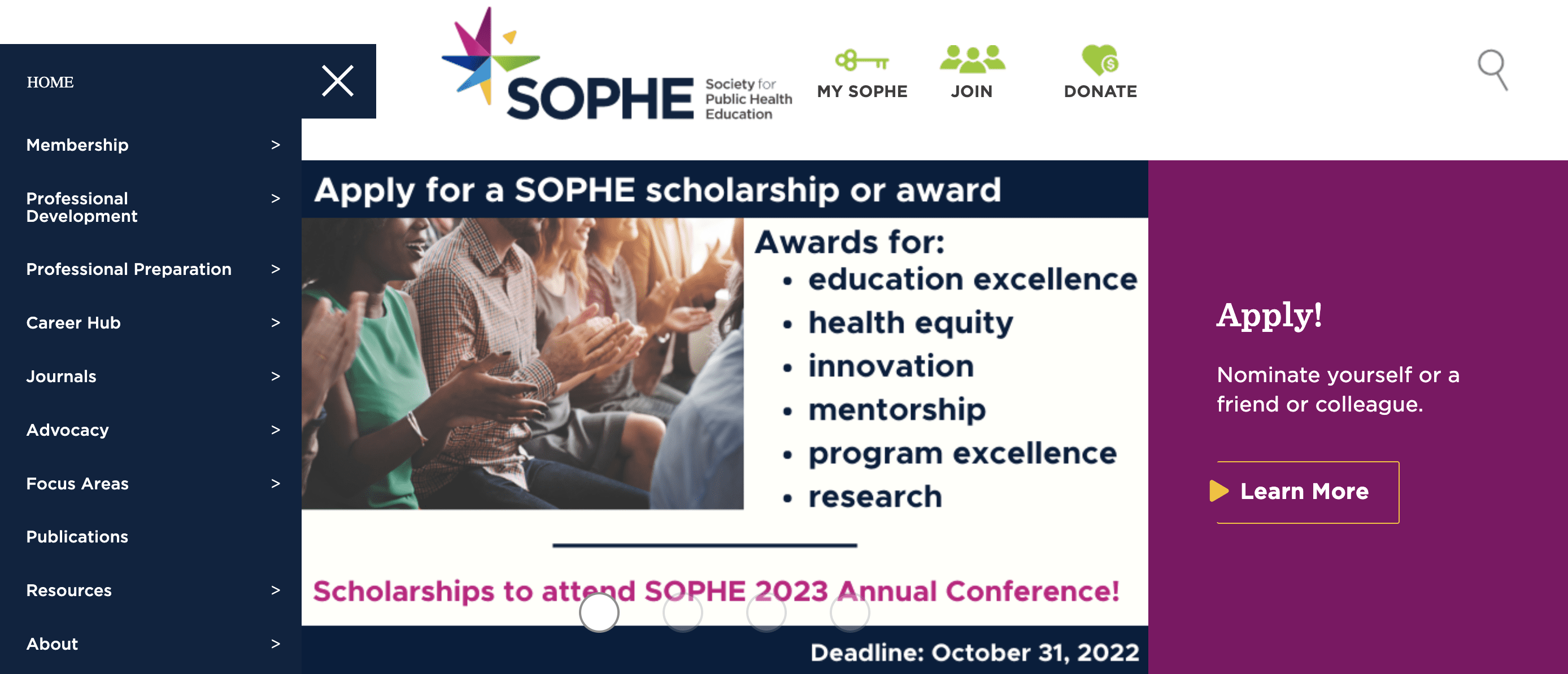 The good:
Hostinger is one of the cheapest website builders around. They offer a decent range of templates that are mostly geared toward e-commerce sites. However, for non-profits, you can accept donations through over 70 different payment gateways. The drag-and-drop editor is very intuitive and Hostinger also comes with some fun AI tools such as a logo generator.
The bad:
A big drawback of Hostinger is that you cannot change your template once you have decided upon one. This means that you have to be really sure about the design decisions that you are making before you start using the editor. Additionally, the SEO and marketing tools are not as advanced as some other web builders.
Quick overview:
Pricing: $2.99-$11.99 per month (depending on the length of the contract)
Free version: No
What we liked: E

asy to use.

What we didn't like: L

imited apps & features, unable to change your template

Build your own website: Hostinger.com
2. Weebly
The good:
For non-profit organisations Weebly is a very affordable website builder. You can get a custom domain, and unlimited storage for as little as $12 per month. Weebly was bought by the company Square in 2018. This means that you can integrate all sorts of payment and donation gateways to your site.
Weebly has a selection of minimalist templates that are great for featuring large photographs. It also comes with an app centre that includes useful add ons including communications, marketing, Ecommerce, social media, and design elements.
The bad:
Although Weebly used to be extremely popular, online reviews have fallen off in recent years. It seems that after the purchase of Weebly by Square, the quality of the customer service has suffered.
Having said that, after pairing with Square, the website builder is much more functional on mobile devices. Meaning that the template designs are responsive to many different screen sizes. The drag and drop editor is reasonably easy to use as well.
Quick overview:
Pricing: $6-$25 per month
Free version: Yes
What we liked: Affordable, payment integrations
What we didn't like: Below average customer support
Try here: Weebly.com
Website Builders for Online Stores
---
1. Shopify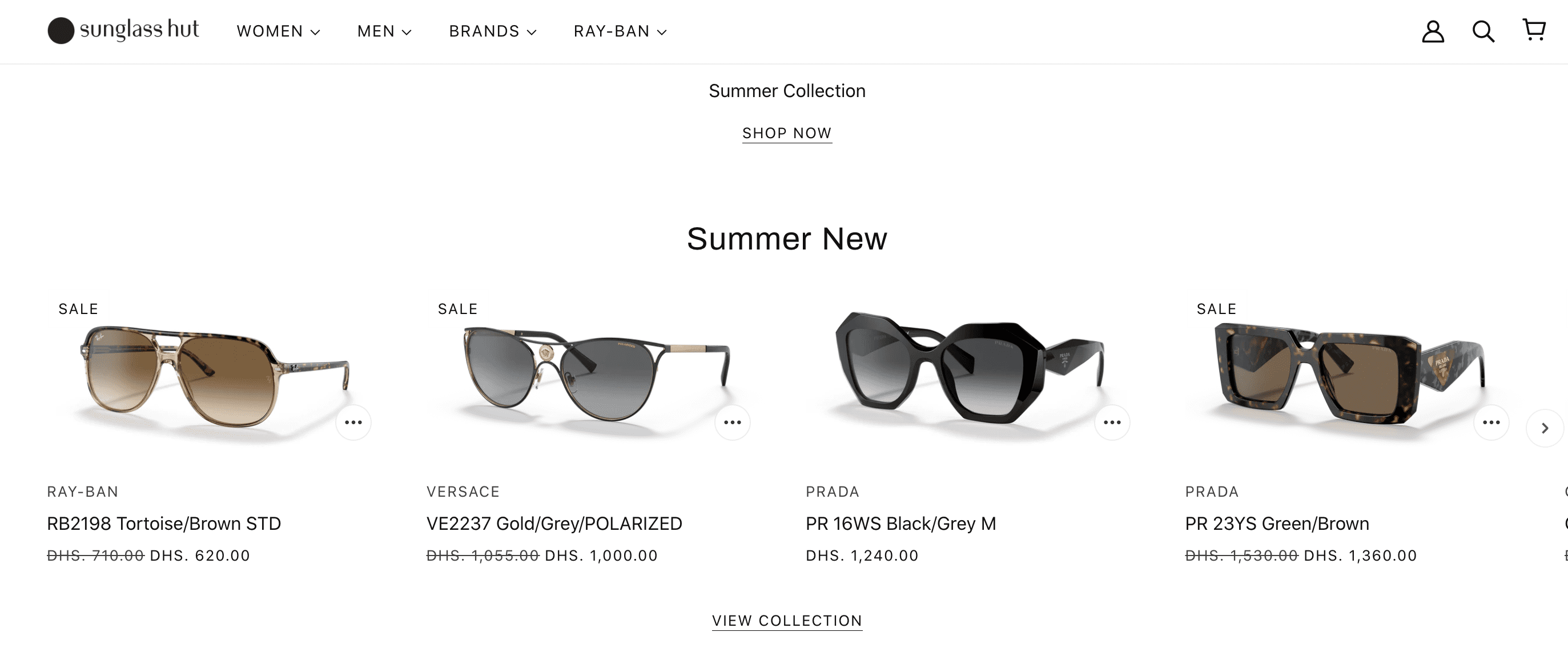 The good:
For online stores it's hard to go past Shopify. They have thousands of crisp, professional looking themes for you to choose from. There are hundreds of different payment gateways that you can add (depending on your location). And the drag and drop editor is pretty straightforward.
The app store on Shopify includes everything that you would need to add to your site. Social media integrations, advanced design elements, marketing tools, accounting apps. The works.
The bad:
Despite all of this, there is one startling issue. The price is high. Even with the most expensive plan, you will still have to pay extra for a custom domain name, and there is a transaction fee for customer purchases. Having said that, there is a free 14 day trial, so if you are in the market for an Ecommerce web builder, you might as well give it a go and see if it works for you.
Quick overview:
Pricing: $29-$299 per month (transaction costs: 2.9% + 30c)
Free version: No
What we liked: Very easy to use,

wide range of themes and payment gateways

What we didn't like: Slightly expensive
Try here: Shopify.com
2. BigCommerce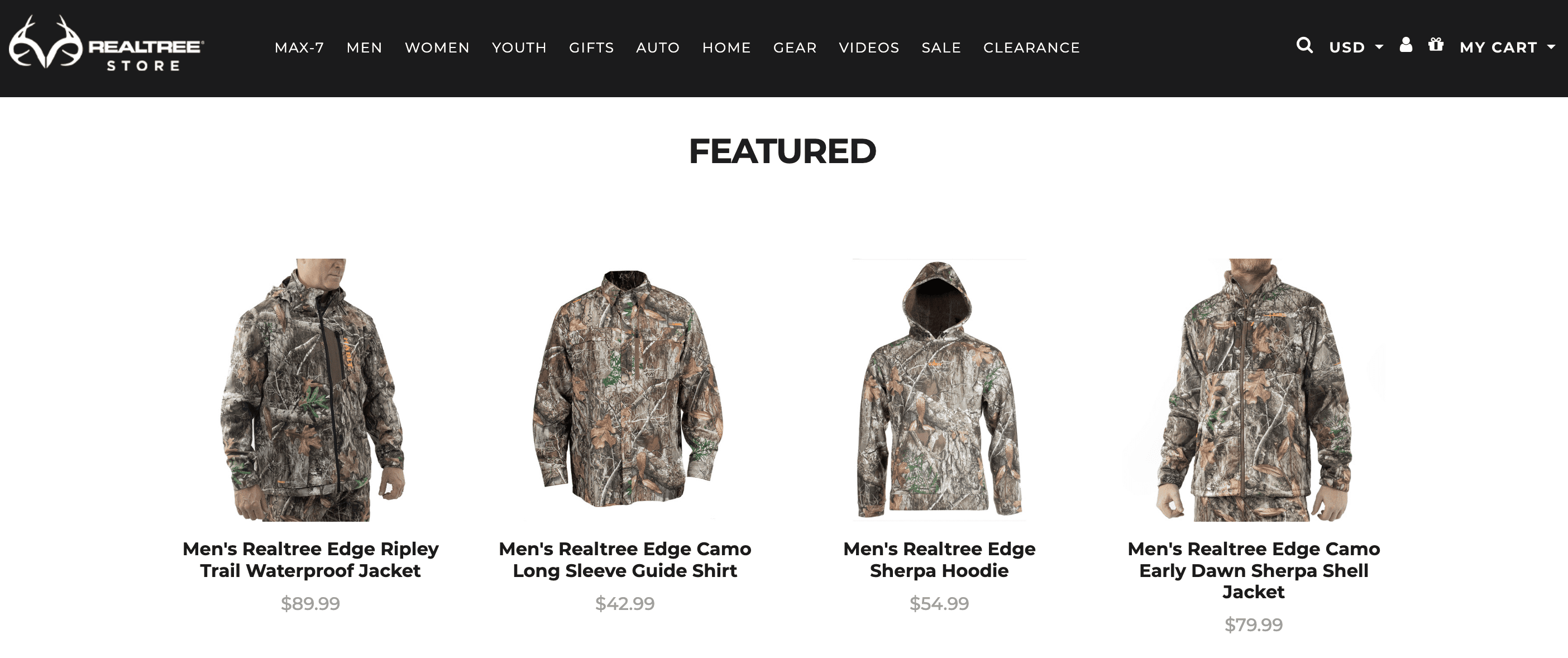 The good:
BigCommerce excels at really big commerce! Some of the brands you might recognize include Kodak and Toyota. One of the best things about this website builder is that it can be integrated with all of your other sales platforms such as Amazon, eBay, and Walmart.
There is so much functionality with BigCommerce. You will have access to several hundred apps in their app library. You can integrate your website with your POS system. There is a stellar range of shipping options including FED-Ex. As another bonus, unlike Shopify, BigCommerce does not charge extra commissions on transactions.
The bad:
Where BigCommerce starts to have some issues is for beginner web designers. It can be a tricky platform to learn, and it's not as customizable as Shopify or some of the other website builders we have mentioned thus far. Watch this space though, because apparently BigCommerce is making some changes to their design space to make it easier for users to deal with.
Quick overview:
Pricing: $29.95-$299.95 per month (transaction costs: 2.59% + 49c)
Free version: No
What we liked: M

ultiple platform integrations

What we didn't like: Not ideal for beginners
Try here: BigCommerce.com
Website Builders for Blogs
---
1. WordPress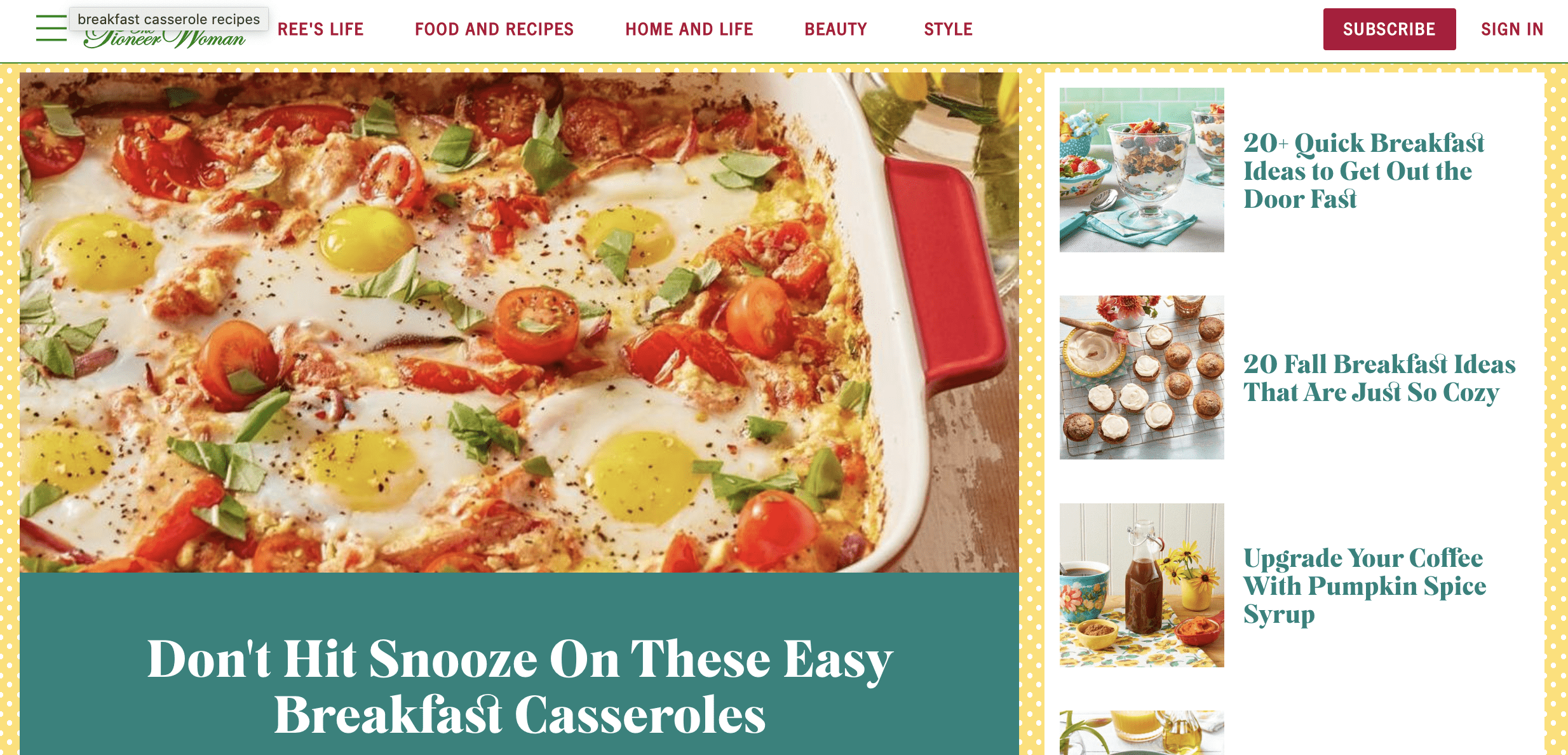 The good:
WordPress has been the big daddy of website builders for a long time. You can use their website builder that comes with custom domain and hosting, or you can simply download their platform for free and use it on your own domain and hosting account.
For bloggers, there really isn't anything better. You can create multiple user accounts for different writers. You can schedule posts, mediate comments, create custom access levels for members. All within the confines of the basic platform.
Added to that, WordPress has one of the most staggering selection of plugins (apps) of any website builder. If some random website geek hasn't already made a WordPress app to suit your needs- it probably isn't worth doing.
The bad:
The main problem with WordPress is that it is not as easy to use as some other website builders. There is a "visual editor" which is a bit like using a Microsoft Word document. But if you want to open up all the functionality that WordPress has to offer, you might have to learn a bit of code.
Quick overview:
Pricing: $4-$25 per month
Free version: Yes
What we liked: Affordable, huge range of customization options
What we didn't like: R

equires a bit of a learning curve

Try here: WordPress.com
2. GoDaddy

The good:
GoDaddy is one of the most recognized names for domains and website hosting. But what about their website builder? One of the great things about GoDaddy is that you can bundle your hosting, domain, and web builder into one easy package. They have classically good customer service to deal with any issues you might have.
The templates offered are approximately 100 clean looking themes which are great for showcasing your writing and photography. It is also very easy to use for beginner designers. Instead of a drag and drop, GoDaddy uses an AI based editor. This allows you to make some simple design choices and get your blog up and running right away.
The bad:
For budding website designers, GoDaddy might be a bit disappointing when it comes to customization. You can't really get into the nuts and bolts of the site and there is no app store for third party integrations. Additionally, on some of the cheaper plans, there are limits to how many blog comments, and social media accounts that it can handle.
Quick overview:
Pricing: $9.99-$14.99 per month
Free version: No
What we liked: Easy to use, affordable, good customer service
What we didn't like: S

ocial media and commenting limits, limited customization

Build your own website: GoDaddy.com
Website Builders for Online Portfolio/CV/Resume
---
1. Cardd

The good:
Carrd allows users to create simple one page websites for free. There are approximately 75 themes to choose from. The visual styles range from appropriately funky to minimalist professional.
The free plan includes up to three one page sites, and their collection of responsive templates. With the upgraded plan, you get a custom domain, apps/widgets, payment gateways and removal of Carrd branding. Overall, it's a great deal for a one page CV, resume, or portfolio.
The bad:
The bummer with Carrd is that it doesn't have anywhere near the functionality of other website builders. If you are trying to add complicated design elements, or need an Ecommerce site- Carrd might not be for you.
Quick overview:
Pricing: $9-$49 per year
Free version: No
What we liked: Very affordable and user-friendly
What we didn't like: Limited customization and e-commerce options
Try here: Cardd.co
2. Google Sites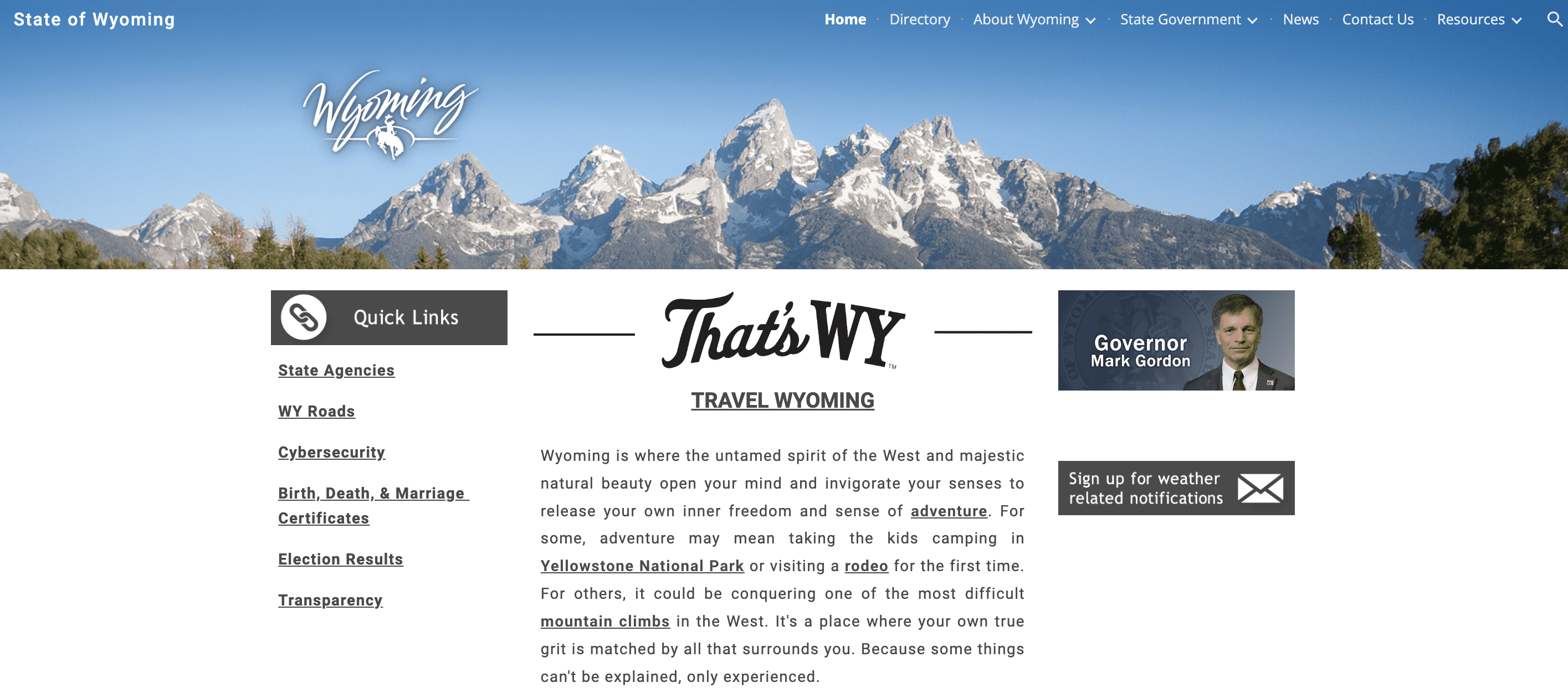 The good:
Google Sites is part of a package that is called Google Workspace. It gives you access to the Google website builder, along with video meetings, a large amount of cloud storage, chats, and all the other regular Google apps.
For students and freelancers it could be a good solution for your portfolio or resume. Since Google Sites automatically attaches itself to your existing Google account, you could feasibly email someone, share your portfolio, and have a video interview, all in the same browser window.
The bad:
Although the Google Sites website builder is easy to use- there really isn't much functionality. If you want Ecommerce, third-party apps, or really anything beyond a simple portfolio- this might not be for you.
Quick overview:
Pricing: $0
What we liked: Safe and secure, easy to use, no-cost
What we didn't like: No third party apps, no e-commerce
Try here: Google.Sites.com
Tips for Choosing a Website Builder
---
When you are choosing a website builder, it is vital that you first assess your goals.
Why do you need a website?
What do you need it to do?
Small businesses and non-profit organisations are likely to need a mixture of affordability and functionality. Larger Ecommerce outfits will need all the frills. Students and Bloggers might just need something simple and easy.
In this list we have discussed various website builders that have free trials, or free plans. You should try to take advantage of these, but there is a caveat. Make sure that you are able to upgrade your plan if you need to without losing all of your previous design work.
Overall, it is important to make a list of all the things you want your website to do for you, and make sure that the builder you are choosing can offer it.
You should also read a wide variety of online reviews from sites such as Trustpilot and Reddit. 
We wish you luck in creating your new website!