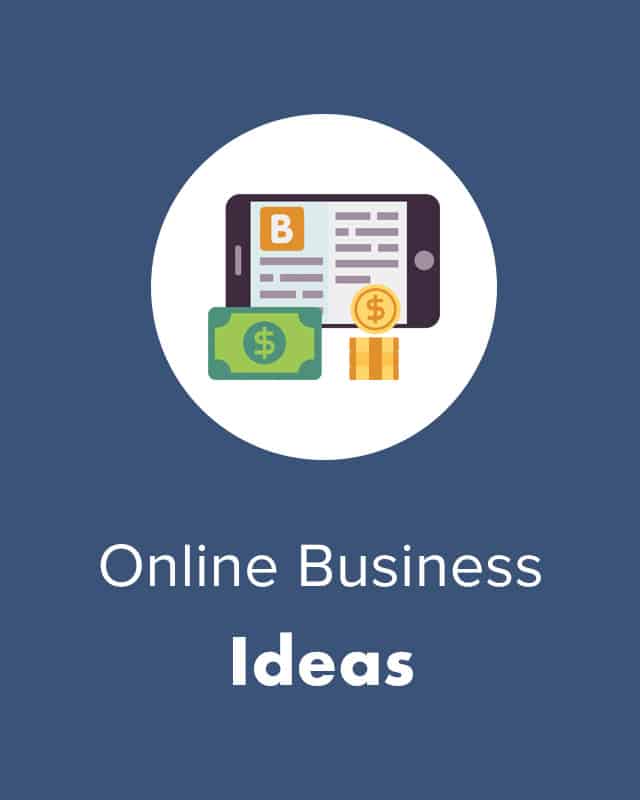 Will this be the year you'll finally create a profitable online business?
If you're reading this article, you've likely mulled over dozens of online business ideas and imagined what your life would be like if you could quit your job and generate money on the internet.
How would your life be different? Maybe you see yourself traveling the world, creating a comfortable lifestyle for yourself and your family, and achieving financial freedom. You could finally escape the constraints of the 9-5 lifestyle and be in control of your time—and your life.
Then, you sink back into reality and stop dreaming. You get excited just enough to consider the possibilities, but you ultimately retreat back into your comfort zone.
After all, it's a steady income and a consistent schedule, and it's much easier to have somebody else tell you what to do every day, instead of trying to figure it out yourself.
You convince yourself that the time isn't right to start an online business. You'll revisit this next year.
But "next year" never comes.
There's no better time to start an online business. And the good news is that you can start an online business as a side hustle without much money.
To help you get started, we've detailed 27 online business ideas for beginners. Each will require a different level of research and experience but you can start learning right away with the resources we give you. Let's go!
27 Online business ideas you can start now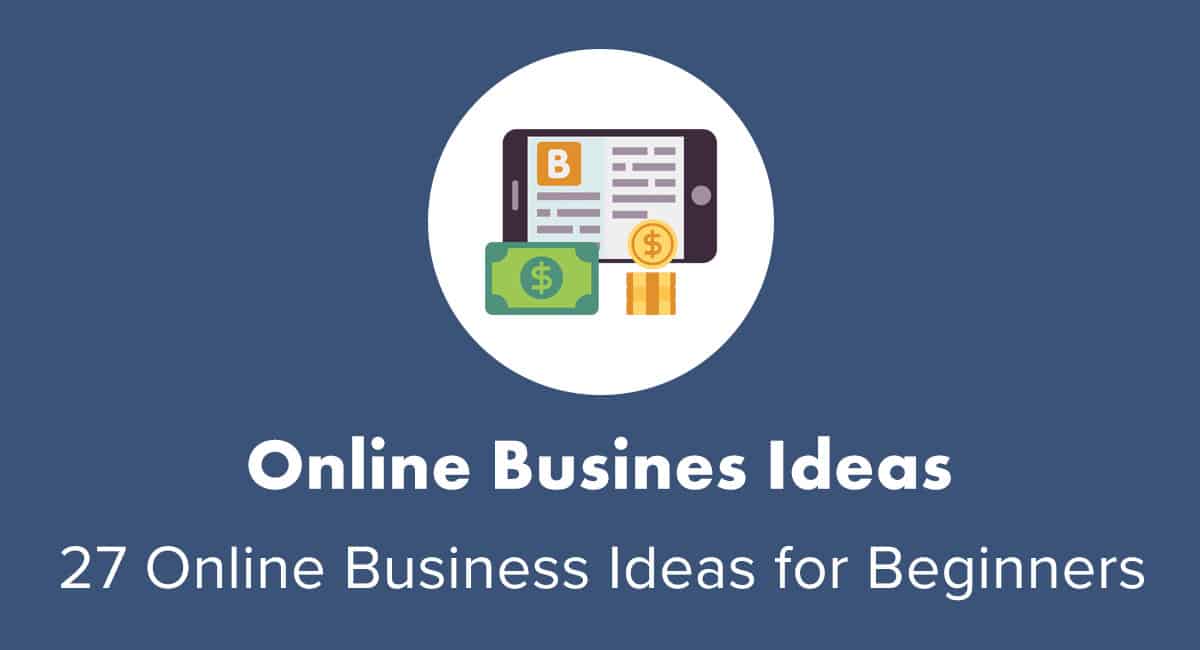 1. Start a a blog
We talk a lot about how to start a blog on this website, and for good reason. In 2019, it's easier to start a blog than ever before, and your blog can potentially be a big source of income (if you know how to monetize it).
Here's the thing, though: It takes some time to earn revenue from blogging. Making it big with blogging means you have to create content that educates, informs, or entertains people—and you have to do it consistently. Consistency is the key to successful blogging.
Make money on your blog by monetizing it via ad space, products, digital products, sponsored posts, coaching, ebooks, etc.
If you're willing to put in the work and you're in it for the long haul, blogging can be extremely profitable (some bloggers make $50k per month or more).
Ryan Robinson is one such person. He made just under $400K in less than a year with his blog ryrob.com: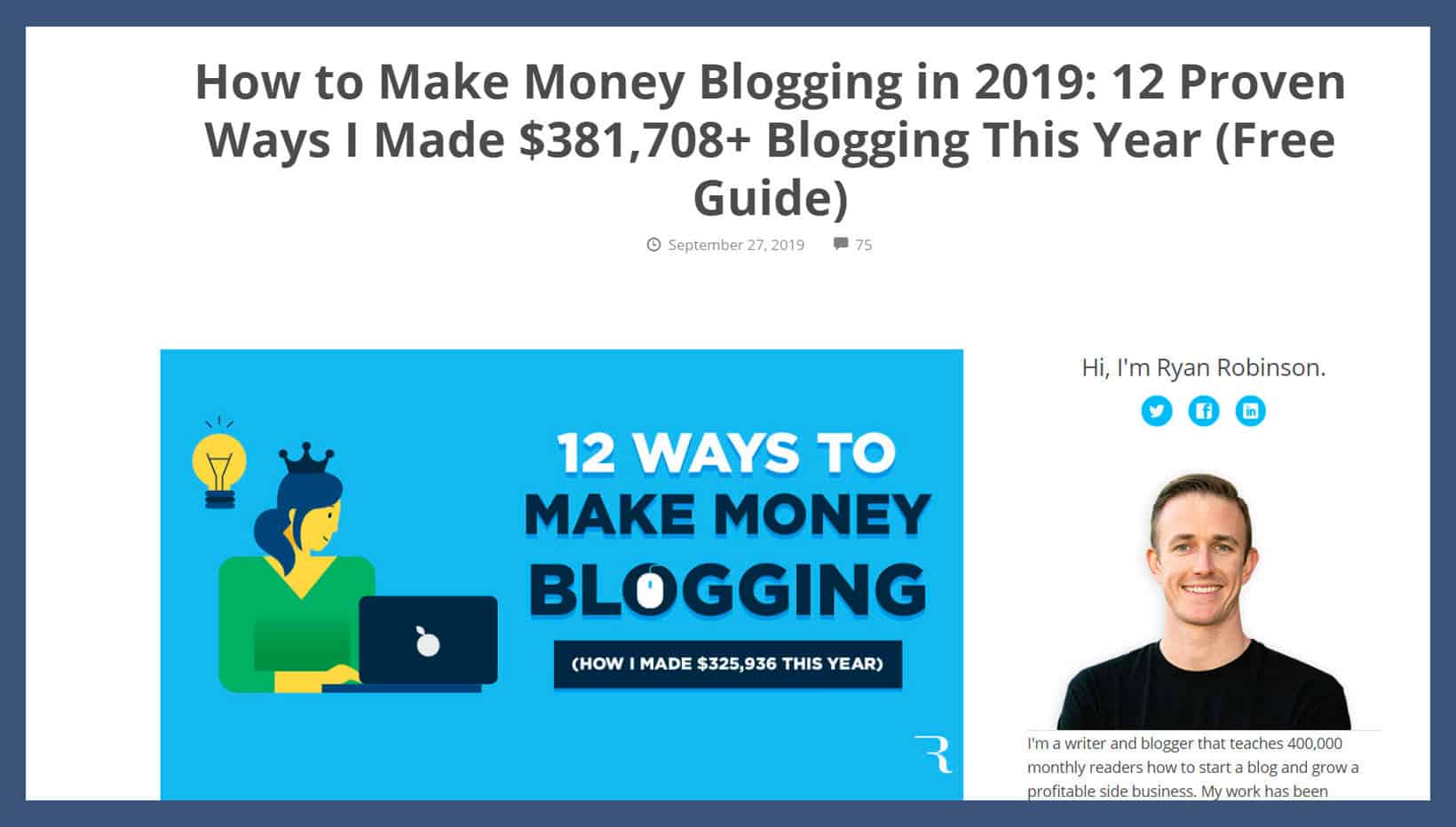 Ryan helps people learn how to blog and earn consistent revenue from blogging. His website also contains free resources on how to get started blogging.
Here are some more resources to help you get started with your first blog:
2. Get started with affiliate marketing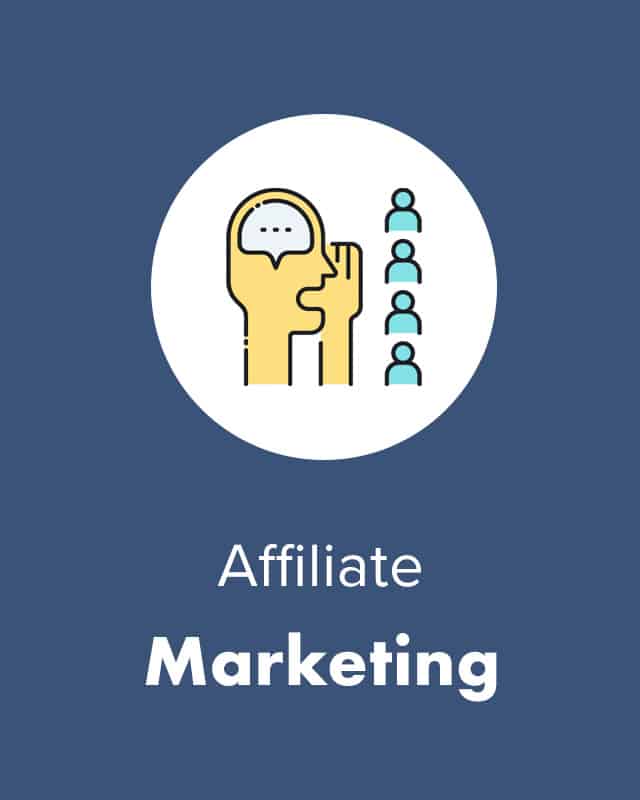 With affiliate marketing, you earn a commission by promoting somebody else's product.
There are two main ways to earn with affiliate marketing:
Promote information products. Promote products like ebooks, membership sites, video series, etc. This type of affiliate marketing can pay up to 50% or more in commissions, has relatively low barriers to entry, and includes plenty of products to promote.
Amazon partners. Many affiliate marketers have success with Amazon. There are millions of products to choose from, and it can be quite profitable. For more information, check out the Amazon Associates Program.
Quick side note: Before you start affiliate marketing, it helps to have at least a basic knowledge of the digital marketing disciplines, SEO (search engine optimization) and copywriting.
Here are some helpful resources on those topics:
One caveat with affiliate marketing is that most of the money is in three main niches: dating, weight loss, and making money online. You would have to compete with the best of the best in these niches, and it's not easy. If this doesn't sound like something you would be interested in, there's plenty of other choices available (keep reading!).
3. Sell products via ecommerce site
One of the best ways to earn online income is to set up an eCommerce store.
With eCommerce, you may be competing against old school business people who may or may not have any digital marketing experience. Many of them have glitchy, out-of-date websites, which leaves you a lot of room for improvement, and you can capitalize on their shortcomings.
It's still not easy by any means. It requires hard work, and you'll need to stand out among the hundreds of thousands of eCommerce websites and online stores. But by filling a unique niche and executing the right marketing techniques, you can be profitable.
Here are some tips to help you get started with your eCommerce store:
Find a profitable market. Brainstorm some ideas, do keyword research, and try to be as focused as possible with your niche. For example, there's probably a lot of competition for selling surfboards. But if you narrow it down to surfboard racks, you may have a better chance of standing out in the market.
Is the product expensive? There are startup costs associated with manufacturing, distribution, reselling, etc. If your product isn't expensive (at least $50 or more), there may not be enough profit to sustain and grow your business.
Is the product in a growth market? If your market has already passed its peak (e.g., the VCR market) and is on the downslope, don't sell these types of products. Instead, get into an industry that's on the upswing—that's where you'll earn the most profit and growth potential.
Consider building a Shopify store. Shopify is software built for eCommerce. With some basic knowledge, you can set up a professional store quickly without any coding or large monetary investment. Shopify has a 30-day free trial too, so you can get started without spending a dime.
Here are some additional resources for creating a successful online store:
4. Self-publish a book on Amazon
Have you ever thought of writing a book, but didn't know how to get started? The traditional way of publishing a book is not for newbies, and the process can be time-consuming and expensive.
Amazon gives you the ability to self-publish and market a book fairly easily. You can get listed in Amazon's Kindle directory for free.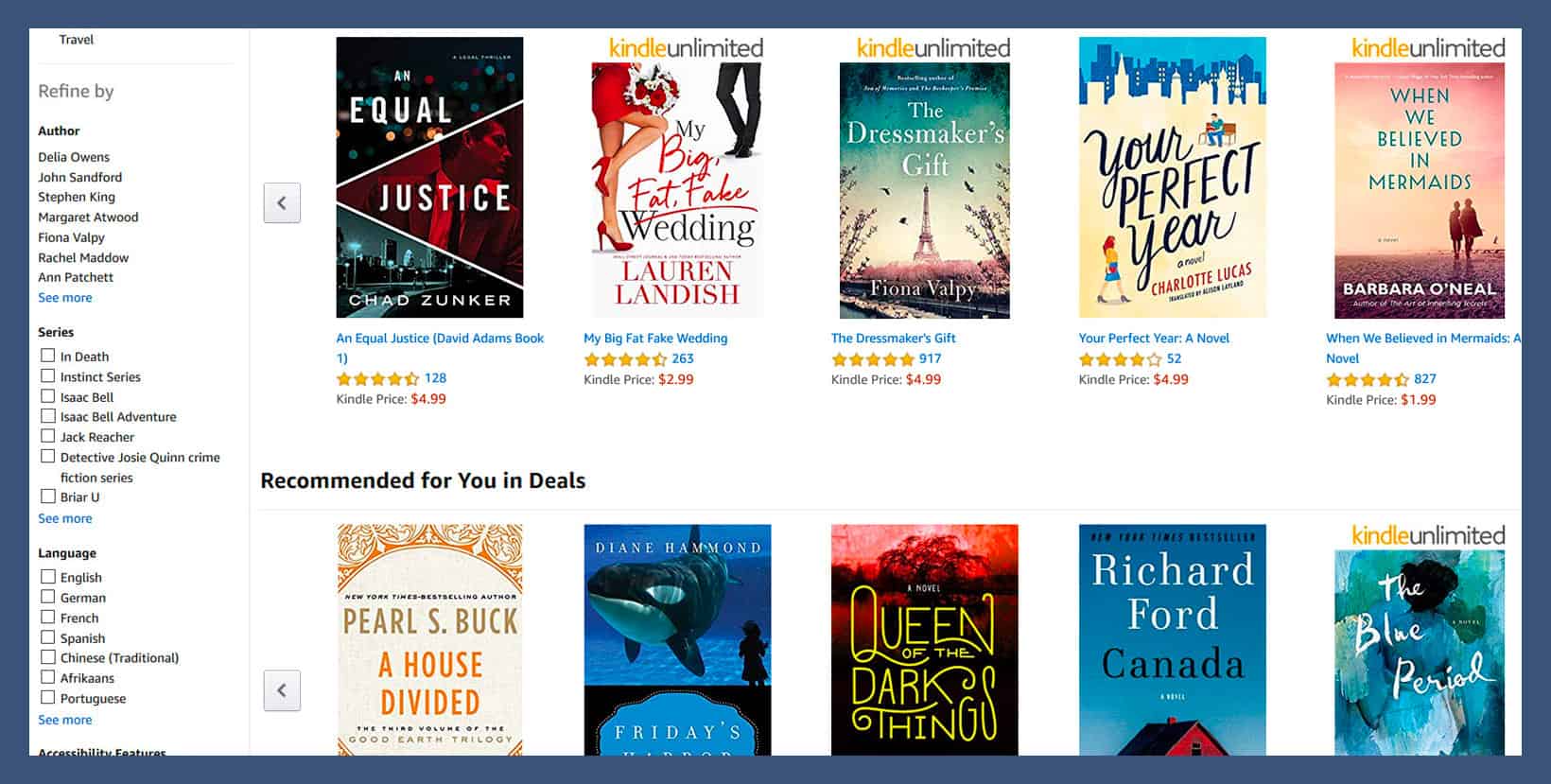 Take a look at the guides below. They will teach you how to write and list a compelling book and generate consistent income on Amazon Kindle
Here's the secret sauce: If you can launch your book and get a few hundred sales in the first week, Amazon will take over and start promoting it for you. This way, you can make some good money from it (we'll get to this in a minute).
Here are a few tips for writing a book:
Validate the book by giving a survey to friends, an email list, and/or survey sites like Pickfu. By validating your idea before you write the book, you'll be able to zero in on what information people are willing to buy instead of wasting your time writing what won't be of interest to your audience.
Create an outline and stick to it, if possible.
Set aside at least 30 minutes to an hour each day to write.
Format the book according to Amazon's standards.
Here's an in-depth resource on how to write a book for Kindle.
Here's a good strategy for your book's launch week (to get 100+ sales):
Set the price at 99 cents for the first week.
Run a 99-cent promotion with sites like Buck Books and Robin Reads.
Post a book excerpt on a relevant subreddit and link it to your book page at the end.
Post 1-2 guest posts during the launch week that link back to your book page.
Blast your email list multiple times.
By the end of the week, hopefully, your book has eclipsed the top 5,000 or 10,000 overall paid ranking. From there, raise the price to $2.99 and continue raising the price $1 at a time every few days until it stops selling (then, lower it back by a dollar). This way, you can find your book's optimal price.
Here's a case study of how a company sold 200,000 books on Amazon without a marketing budget.
5. Create a digital product or course
Creating a digital product or course is similar to writing an ebook. You're monetizing your expertise by teaching it to others.
That being said, you don't have the benefit of Amazon promoting your course. You have to do the promoting yourself through your website, your email lists, and possibly through affiliate partnerships. You'll also need a compelling sales page to convince visitors to buy from you.
If you don't already have an audience, it might be better to self-publish on Amazon first. That way, you can validate your course idea, grow your email list (just make sure you have an email opt-in at the front and back of the book!), and use this book as a type of rough draft of the course (since it will probably be similar to the book).
Here are some additional resources to help you with online course creation:
TheRiseToTheTop.com – David Siteman Garland's website that's helped thousands of entrepreneurs launch profitable online courses
6. Become a Youtuber
Videos are becoming more and more popular. From Instagram and Snapchat Stories to Facebook Live, videos will only continue to grow. If you've always loved the thought of being behind the camera, now is the time to take advantage.
Whether it's starting a vlog and getting ad revenue/selling products to your audience, or building a YouTube channel to drive more traffic to your website—2019 is a great time to get started.
Not only will making YouTube videos help you tell better stories and provide more valuable content to your audience—it can also help you land profitable speaking opportunities to promote your business.
The best part is, you don't even need an expensive camera—as long as you have a smartphone with a quality camera lens, you can start filming your first video right now!
How else can you use YouTube to market your business?
As an example, you may have started a blog (#1 on our list). Use YouTube to market your blog, show your expertise and increase brand awareness. If you've started a cooking blog, your YouTube channel could include videos of you making recipes.
Pat Flynn runs a blog that teaches people how to make passive income online. He also sells online courses (# 5 on our list). His YouTube channel is full of helpful advice and tips that attract customers and help him build his brand.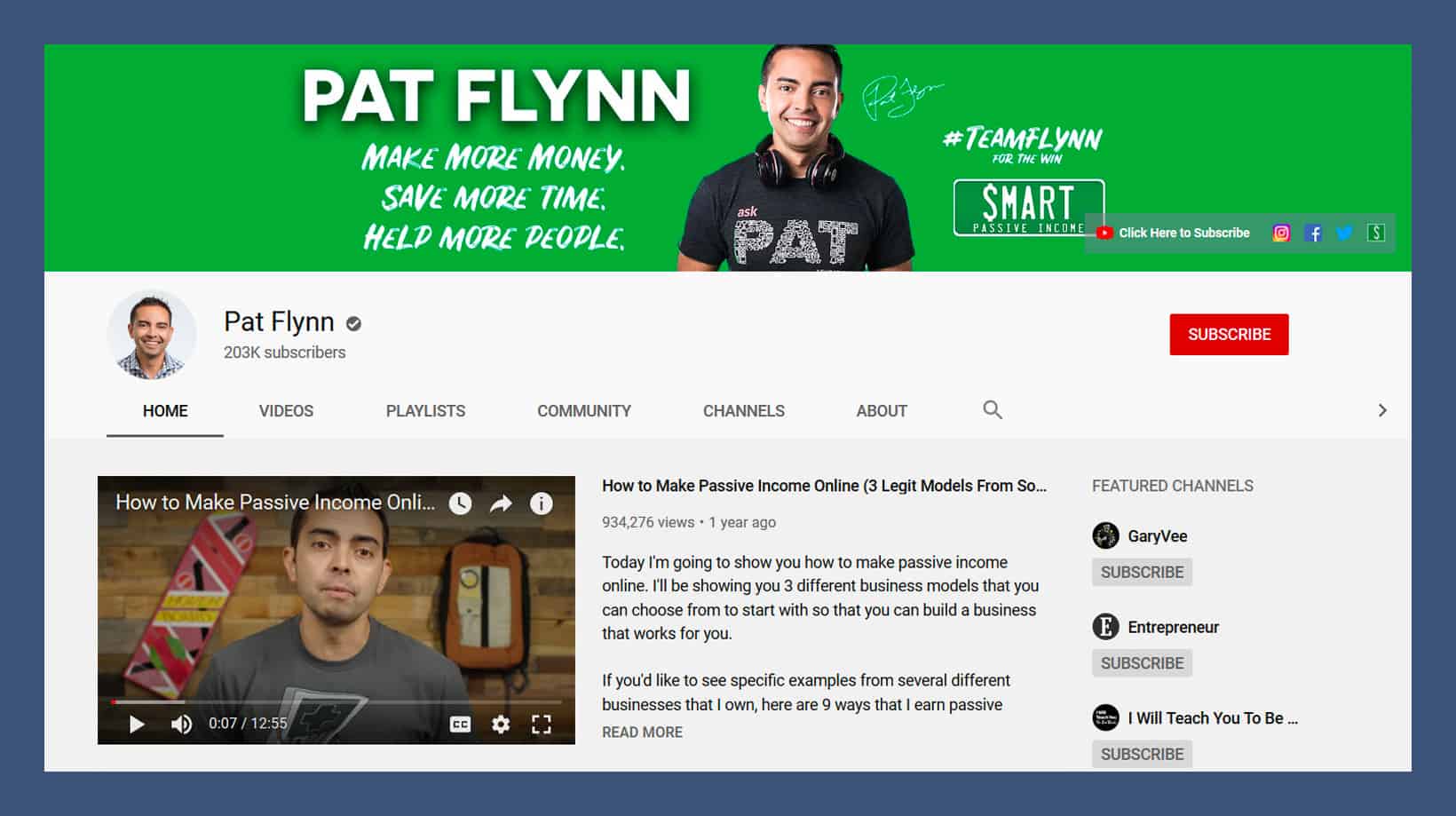 If you get involved with affiliate marketing (#2 on our list), use YouTube to demonstrate products. Makeup artists use their skills to create video tutorials. In the video description, they include affiliate links to the products they used. They make a lot of money from affiliate marketing and also from advertisers who pay them to feature their products.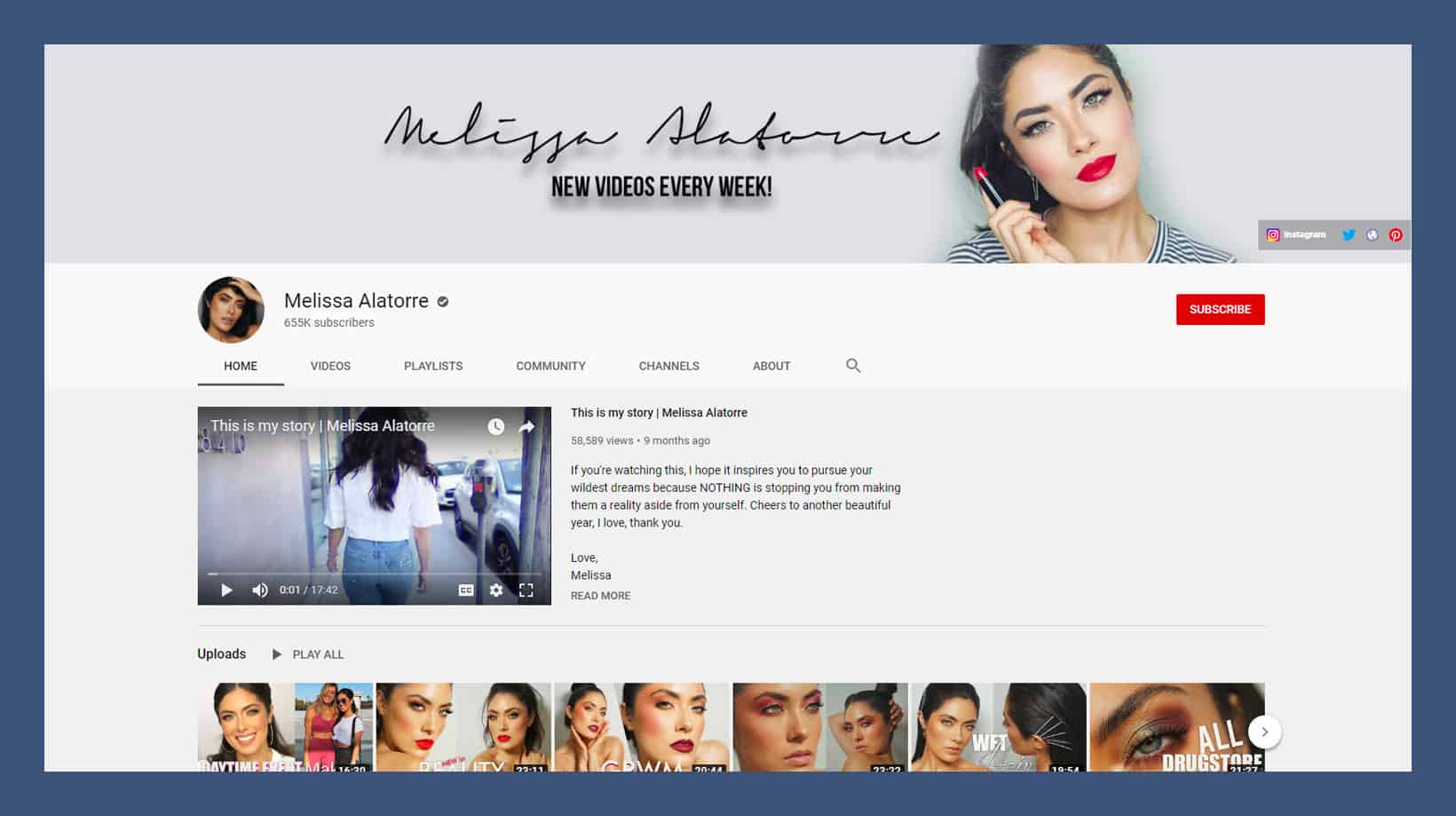 Here are some resources to help you get started with YouTube:
Vlog Like a Pro – Course created by YouTube on how to create effective vlogs
7. Start app development
Mobile apps are getting more and more popular by the year. Studies project that by 2023, mobile apps will generate over 935 billion dollars from in-app advertising and paid downloads.
If you have an idea for a cool, useful, and/or fun app for a phone or a tablet, this may be the way to go.
It helps to have some coding knowledge, but that's not an absolute necessity. Software developers like to collaborate with app creators, so finding one to work with is easy.
Word of caution: The app market is saturated right now. To cut your losses, validate your app and do some research before investing lots of money in your idea.
Here are some resources to help you with the app development process:
8. Learn Facebook advertising
Facebook is still a behemoth in the advertising space, with 93% of social media advertisers using Facebook ads. But here's the problem (for them, not you): A lot of old school businesses don't have a clue how to run Facebook ads and they lose a lot of money trying. Newer companies also don't have the time it takes to learn the platform.
Consequently, they're looking for Facebook ad specialists to step in and do it for them. Luckily, this is something you can learn with some focused education and practice.
Once you're comfortable, reach out to businesses and offer to help them create profitable Facebook ads. In the beginning, offer your services for free to friends and family or local businesses to get some practice. As you grow, increase your rates.
Here are some Facebook ad resources to get you started:
9. Learn and master SEO
SEO (search engine optimization) is about getting a website to rank higher for certain search terms in search engines like Google. When a website ranks higher, it gets more relevant traffic, and in turn, can make more revenue.
This is another highly valued skill in the online marketing world. That being said, it can be a bit difficult because Google is always changing its algorithms. With it, some of the rules of search change. To be successful in this industry, you have to stay up to date with the rapid changes and learn and test new strategies.
If you can master SEO, companies will be willing to pay you for your help.
Here are some SEO resources to get you started:
10. Become a copywriter
Copywriting is the art and science of strategically delivering words (whether written or spoken) to get people to take some form of action. It can range from sales page copy to email marketing, and even to quality blog content.
If you have a natural inclination and passion for writing, copywriting may be your ticket to earning online income. Copywriters get paid well for their services because their words directly translate into increased revenue.
To give you an idea, here's a copywriting pricing guide from American Writers and Artists Inc.: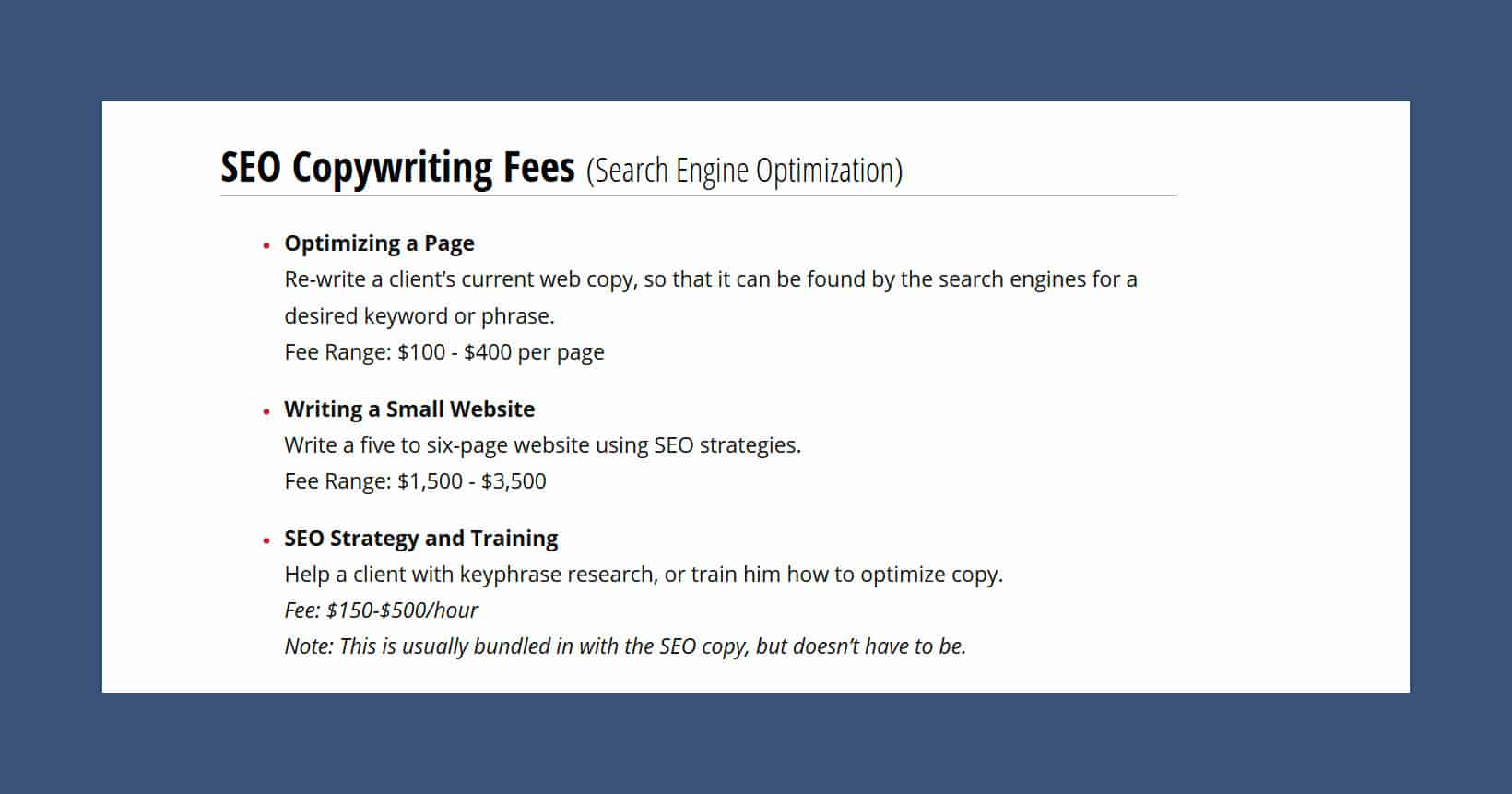 Similar to other freelance opportunities, copywriting can help you achieve freedom in your life. Not only does it allow you to work remotely, but it also allows you to control your schedule. Plus, learning the skill itself will help you in many areas of online business, such as building a blog, affiliate marketing, etc.—when you can write compellingly, all of these become much easier to market!
Here are some helpful resources on copywriting:
11. Skype coaching
Do you have an expertise that you'd like to help people with? Skype coaching may be a potential option for you.
Coaching will likely involve you hopping on Skype and providing assistance to your coaching clients. This can come in the form of daily, weekly, or monthly calls.
There are Skype coaches for just about everything—life coaches, health coaches, dating coaches, etc.
Note: It's much easier to market your coaching services when you also have a blog on your coaching topic (see #1 on this list).
12. Buy and flip Domains
You've probably heard of people who buy and "flip" real estate, right? They buy a house for a relatively good price, fix it up, and then resell it for a nice profit.
It's the same idea when buying and flipping domains. Whether it's your own domain, or you're looking to buy somebody else's site and flip it, this can be a good source of online income.
You can use resources like Empire Flippers to both buy and sell your domains.
Here are some resources on what's involved with flipping domains:
13. Start a podcast
Podcasts can be a great revenue generator.
As you grow your podcast, you can offer paid sponsorships and sell your own products and services. Podcasts can also help you earn the trust of your listeners, which makes consumers more likely to buy what you have to offer.
Similar to other disciplines we've discussed here, you can use podcasts to promote another business model and build awareness of your brand. Or you could launch a standalone podcast and earn money from sponsors as you grow.
In the Safe for Work podcast, the hosts help listeners find balance in their careers so they can enjoy their working environment.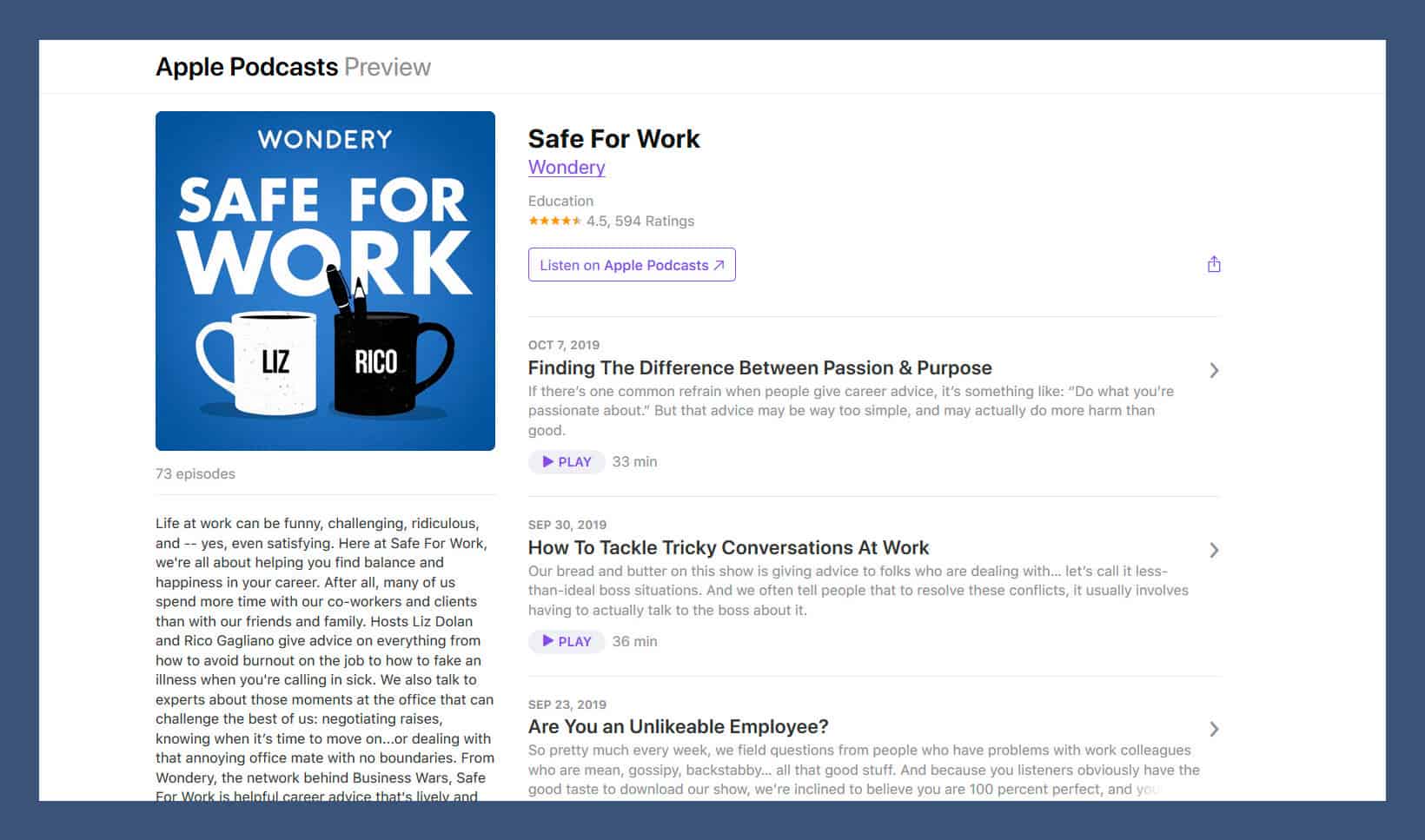 If you don't feel confident enough to speak on a podcast, gather guests to interview. People love the chance to be interviewed, especially new business owners who are trying to build their brand.
Podcasts aren't costly to start ($100 or less). You'll need a decent microphone, software to record the audio, and somewhere to host and upload the podcast.
Here are some resources to get you started:
14. Start a dropshipping business
Dropshipping is when you create an online store to sell other people's products (i.e., you don't do any of the manufacturing or shipping). You receive a commission on each sale.
The benefit here is that you don't have to risk buying up stock in a product and losing money if it doesn't sell. The entry barrier is lower, and you don't have to invest nearly as much to get started.
If you want to get into eCommerce (#3 on our list), but you're concerned about manufacturing your own products, dropshipping is a good way to get your feet wet and try out selling physical products online.
If you'd like to learn how to dropship, Drop Ship Lifestyle is one of the best resources to help you get started. Oberlo also offers a few free dropshipping ebooks on its website.
15. Freelance Pay-Per-Click consulting (PPC ads)
Have you ever seen those sponsored ads at the top of your Google search results? That's pay-per-click (PPC) advertising in action.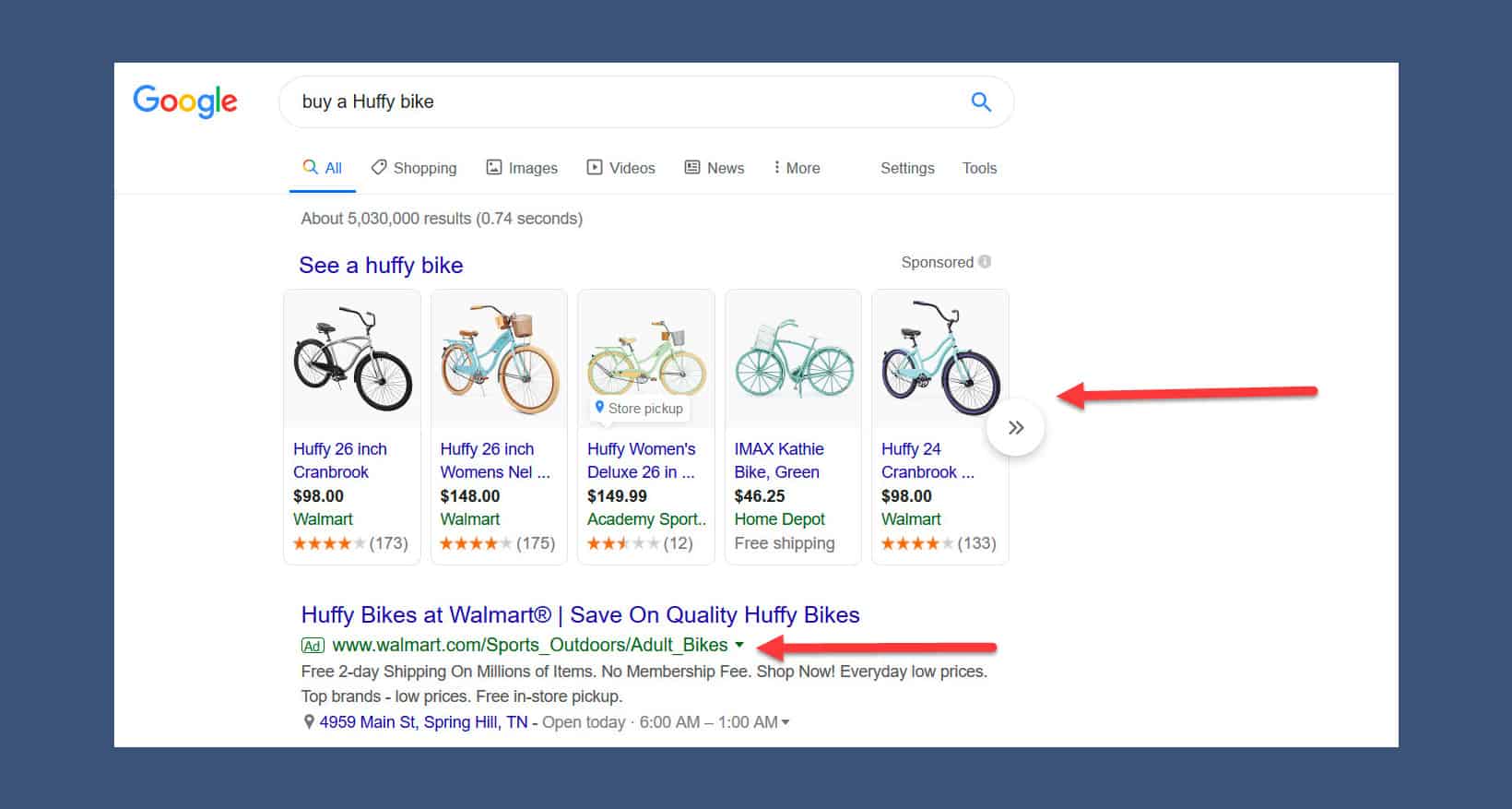 PPC is a form of internet marketing in which advertisers pay a fee each time an internet user clicks one of their ads. Put simply, it's a way of buying visits to your site.
Mastering this skill will enable you to offer the service to other small business owners and eventually scale to working with enterprise-level companies.
PPC has a steep learning curve, however. Practice first on friends and family and get some training before you dive in.
Here are some resources to get you started:
16. Sell products on eBay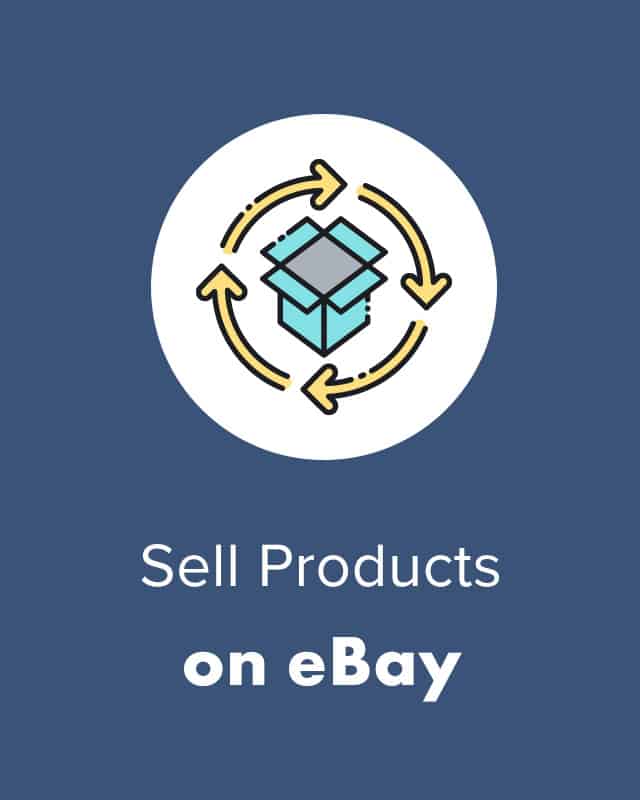 Sure, it's a bit old school, but people are still making lots of money on eBay. The reason is that you can start selling right away. Sell items from your house or something as simple as items you find at garage sales or on sale at a local clothing store.
The key is to list it on eBay for a higher price, and if it sells, reinvest the profit in more items and continue making more profit.
It requires some strategy and planning, but it's a relatively simple way to build a profitable online business.
17. Become a web developer
A web developer is someone who knows how to build a website from the bottom up. To do this, you need to learn to code. Coders understand technical information and how computers speak to each other through coding languages.
Becoming a developer is no easy feat. It will take time and hard work. But if you're willing to put in the effort, it can pay quite well. Web development skills are in high demand.
According to arc.dev, the average hourly rate for web developers ranges from $61 to $80, with a maximum of $160/hour depending on experience.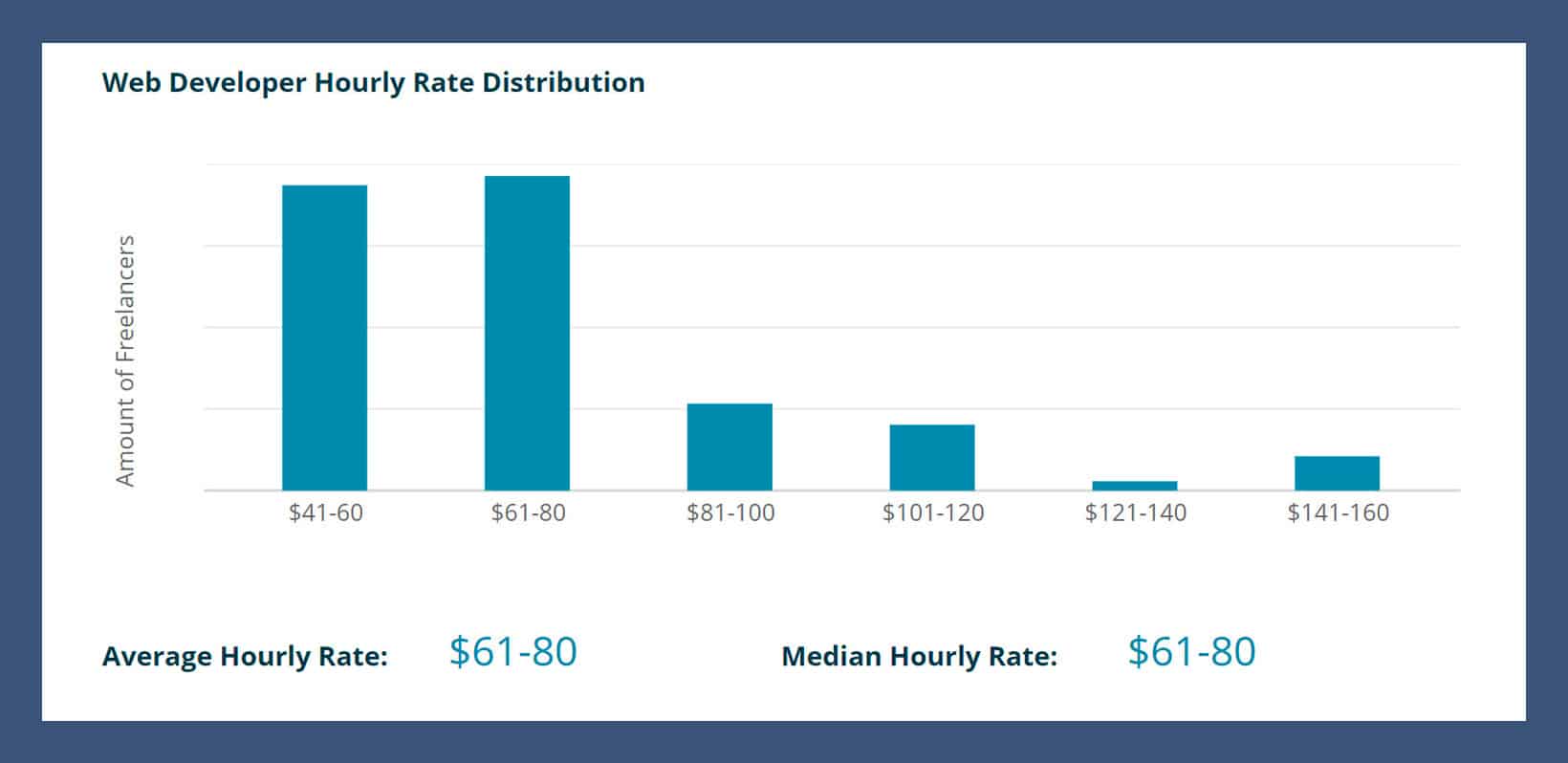 If you want to learn more about this career path, here are some tips for getting started with web development.
18. Invest your time in graphic design/web design
Has a beautiful sales page or website design jumped out at you from the page? That's the power of great design.
Graphic designers are visual communicators. They design web pages, sales pages, logos, and anything else that visually stimulates the eye.
To be a great graphic or web designer, you don't need to be skilled at drawing or possess a college degree. You also don't need a fancy expensive computer. You do need to be a visual thinker, however, and create designs that compel people to take action.
Once you get some design chops, specialize in one discipline (graphic design, logos, website design, etc.), and create a portfolio to show off your work.
Here are some resources to get you started in graphic design:
19. Build niche sites
The idea behind a niche website is to target a specific niche (for example, a specific kind of photography), rank on Google for the keywords related to that niche, and then turn that traffic into earnings through advertising affiliate offers or selling your own products.
A lot of research goes into building niche sites—you should be ready for a bit of work to learn how to put up a website, research your target audience, market and drive traffic to your website, and convert that traffic. The good news is that if you create a good niche site, it can bring in an extra $1,000 a month or more per site.
For further reading, check out this post from NichePursuits: How to Build a Niche Website That Can Make $2,985 a Month.
20. Start a consulting business
Do you have knowledge or skills in a specific field? If so, you may have what it takes to be a highly paid online consultant.
As a consultant, you will apply the knowledge, skills, and experience you have in a specific field to help clients solve a problem or issue.
Consulting is relatively simple to get into. It will require you to market yourself and build trust so you can gain clients and build your business. As long as your skills are marketable, consulting can be a lucrative business.
If you want to learn more about how to get into consulting, here's a resource on how to choose a niche and find your first three clients.
21. Start a paid private Facebook group
Running a paid private Facebook group provides you with the chance to create a highly engaged community.
Running a Facebook group gives you a place to deliver your content to people who are interested in engaging with a community to learn a skill or gain more information on a topic. Your job is to deliver quality content and keep the community engaged, limit access to only qualified members, and moderate and control the group.
Business owners may also create paid Facebook groups as an accompaniment to a product offering, such as an online course, or as a perk for consulting clients.
Facebook ads expert Jon Loomer offers a private Facebook group as part of his monthly membership programs: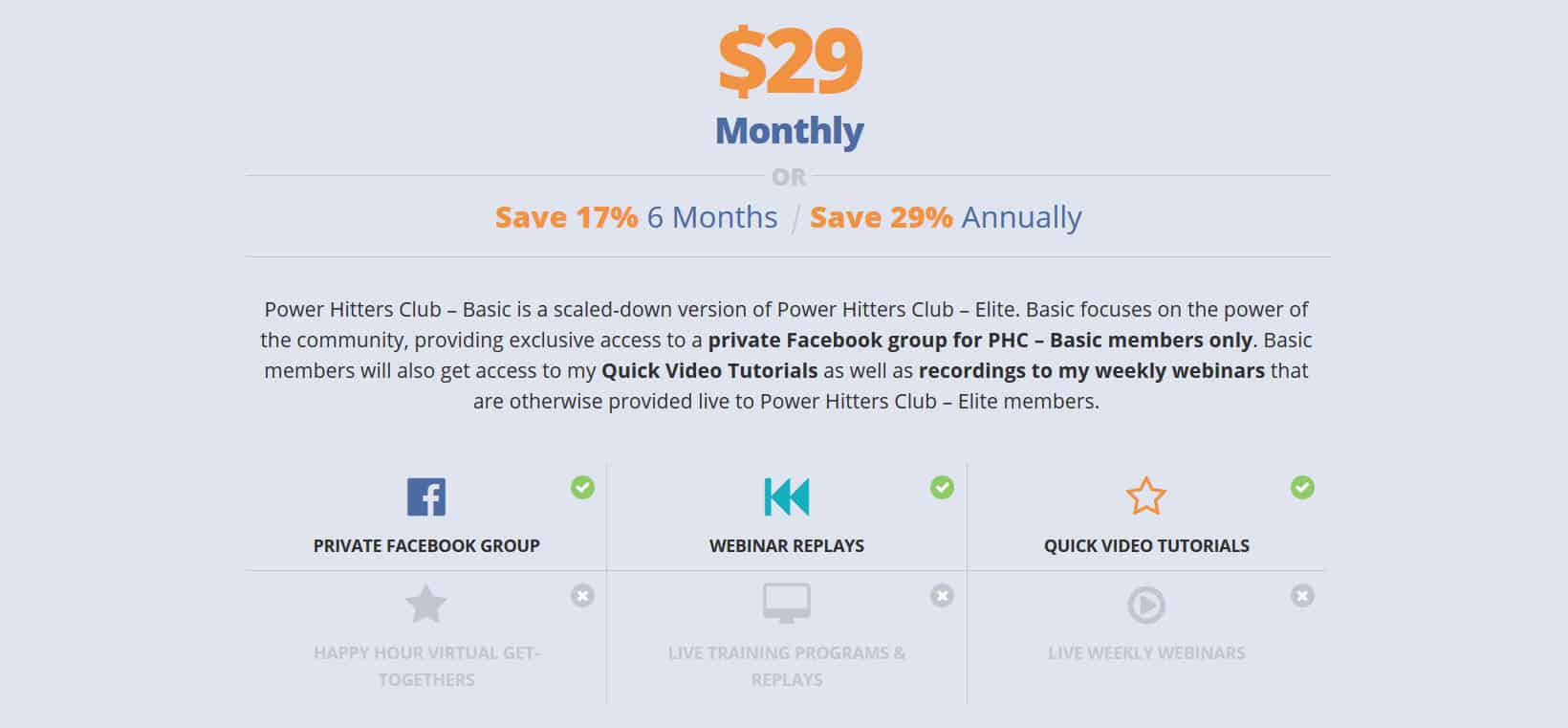 Note: If you already have a website and an email list, it's easier to create a paid private Facebook group, but it's not an absolute necessity.
22. Assist with lead generation
Businesses are always on the lookout for ways to generate more leads. When you assist with lead generation, you play the "matchmaker" by connecting business with people who could potentially become clients and customers.
What you need to break into this industry will depend on the industry you want to serve. Lead generation is prevalent in many sectors, but here are some of the top industries:
Online marketers
Insurance
Mortgage
Real estate
Financial services
Contractors and service professionals
Medical providers
If you already have skills in an industry that is powered by lead generation, you are one step ahead. For example, if you have knowledge of the real estate market but no longer want to be a realtor, consider helping other agents get more leads and market their business.
23. Instagram sponsorships
Do you love taking photos and dream of building up a great Instagram following? As you grow your following, more sponsorship opportunities will become available. For example, if your account is focused on fitness, you may be able to sponsor products like protein powder, supplements, etc.
The industry calls such individuals "influencers" because they have a loyal following of people who engage with them on Instagram and follow their recommendations. For this reason, businesses pay money for influencers to use their products and post content about it in their communities.
To become an influencer, build up a following on Instagram. This will take time and an understanding of what type of content your potential followers will engage with.
Here's some more information on how to become an Instagram influencer.
24. Create SaaS (software as a Service)
Google Apps, Dropbox, Leadpages—these are all SaaS products. A SaaS product is the software you pay to get access to, typically in the form of a monthly fee.
You may even be using several SaaS products right now and not even realize it. Here are some of the top SaaS companies, as reported by HubSpot: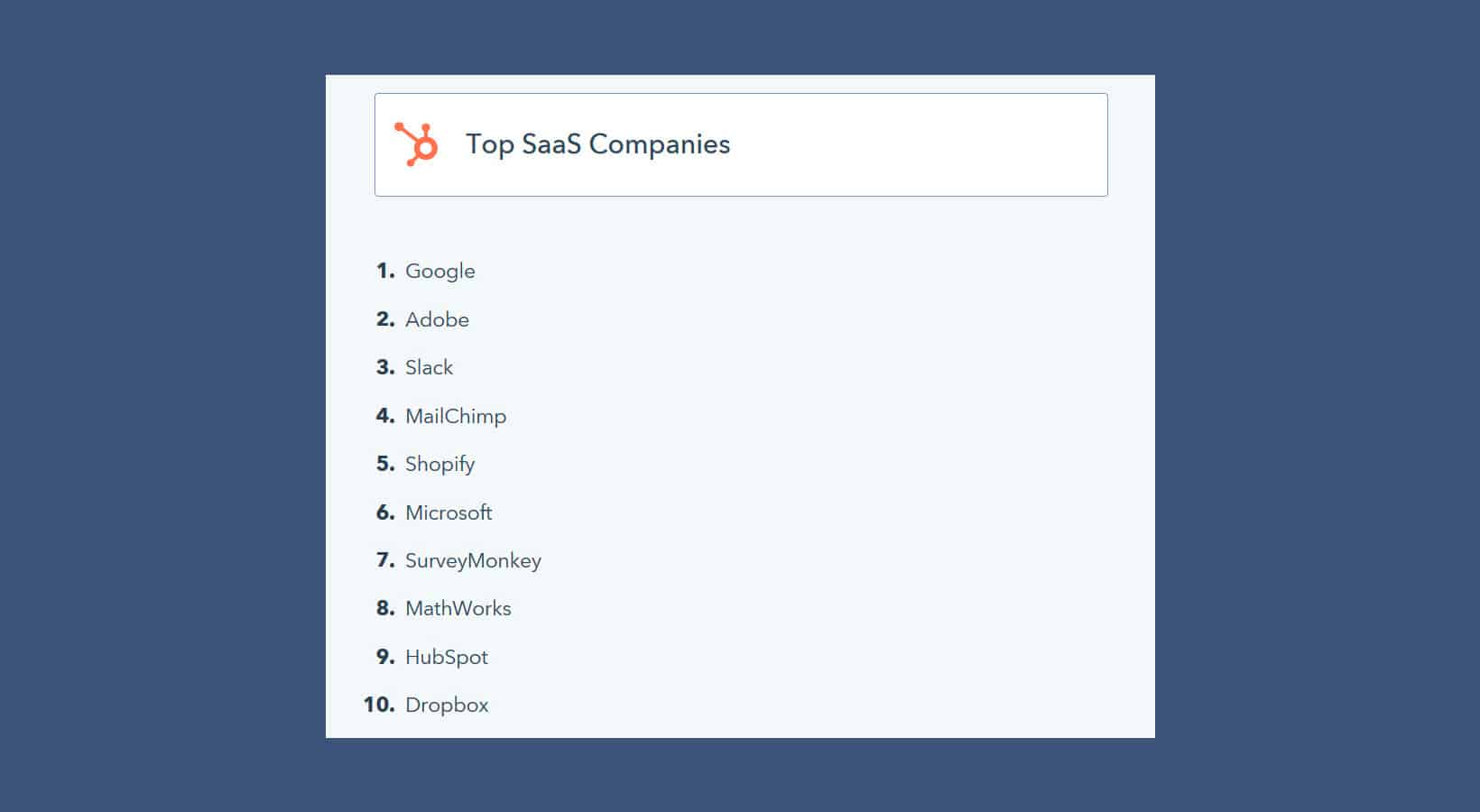 Building a SaaS is not easy and will require a team of people to successfully execute.
First, it requires brainstorming or finding an online service that people are willing to consistently pay for. This step is important because creating a SaaS will require a lot of development costs and testing. If you're unsure if the market will receive it, you could be wasting a lot of time and money.
Once you create the software, the challenge is to maintain it, which is also not easy. That being said, the SaaS industry can be quite profitable if you can make it work.
25. Technical writing
Ever wondered who wrote the instruction manual for your new TV? That's likely the job of freelancers who specialize in technical writing.
If you love writing and you also like the technical side of things, you may have what it takes to be a technical writer.
Here's a resource on how to become a technical writer.
26. Resume/Cover letter writing
People will always be looking for jobs, which means they'll need help with their resumes and cover letters. If you're good at writing resumes, you could get paid for it.
Start by creating a website and adding examples to your portfolio. Then, market your services to the right industry. We recommend specializing in a particular industry to attract higher-paying clients (e.g., IT professionals, marketing professionals, etc.).
Here's some more information on how to start a resume writing service.
27. Tech support
If you're the person everyone calls to fix their computers, you may want to start a career in tech support. The good news about this industry is that you can work with clients one-on-one or be hired by larger companies. You also can work 100% online and even add tech support to uplevel your services if you're already a virtual assistant.
To look for remote tech support jobs, simply type into Google, "telecommute tech support jobs." Another option is to create a profile on bidding sites such as Upwork. Bid on jobs and build your brand over time.
What are you waiting for?
We've talked about a LOT of online businesses here, so you may feel overwhelmed and be wondering which is the best online business to start. We recommend writing down which business opportunity feels right to you and then conducting more research.
When conducting research, note that business owners will leverage more than one of these disciplines at the same time. For example, you can:
Use your YouTube channel to promote your coaching business
Start a private Facebook group to provide value to potential clients and increase awareness for your consulting business
Create a blog to educate prospects about your technical writing chops and attract more business
Start a podcast teaching those in your industry how to make more money with their websites to bring more attention to your copywriting business
Congratulations! This is a chance for you to start your business online and create financial and lifestyle freedom.
But this requires you to take action. Take a few ideas and do some research—one step at a time. You will learn by jumping in and getting started. And hey, you know what? By this time next year, you may very well have your own successful online business. Report back here and let me know your results!
If you have other online business ideas you think are worth mentioning, be sure to drop them in the comments below!