Website maintenance costs are a factor that many website owners don't calculate. While it's common knowledge that building a website takes money (though you can do it almost for free), not everyone is conscious of the fact that there are also expenses to keep them up and running.
Just like a bike, washing machine, or other long-time investments, you need to put in some effort and occasional expenses to keep websites chugging along smoothly. Otherwise, just like their real-life counterparts, they will deteriorate over time.
To avoid that, in this post, we will give you a primer on website maintenance costs. We will talk about why regular website maintenance is important, estimated expenses for different types of websites, a breakdown of what factors play a role, and a sample breakdown for a small business website.
What Happens When You Don't Maintain Your Website?
Some people make the mistake of ignoring website maintenance to cut costs. Don't. While it may save you money at first, not maintaining your website can lead to more expensive problems down the line:

Outdated technology — If you don't update components like your CMS, plugins, themes, etc., you miss out on the latest features and functionality, including security updates. This can leave your site open for all sorts of unpleasant things like hacks and breaking code.
Site outages — Worst case scenario, your website gets taken down completely. Any downtime is money lost right there. Plus, there are expenses to fix the problem and a loss of reputation, which can have long-term repercussions.
Reduced content and design quality — Website maintenance includes keeping your content up to date, creating new site content, and updating the design every once in a while. If you don't do that, your site will look worse for the wear over time.
Compromised security — Without proper maintenance, your site doesn't just become hackable, if you don't set up security measures like backups, you won't be able to recover it if worst comes to worst.
Slow performance — Website speed tends to decrease over time. For that reason, it's important that you oil the gears regularly so to speak to keep everything humming along.
Faltering search engine optimization — Content, security, and speed are all factors that search engines take into account when ranking your site. So, if they are not up to snuff, you will likely take a dive in the search results.
In short, skimping on website maintenance is a one-way street to decreased user experience and an overall worse site. Yet, an ounce of prevention is worth a pound of cure. Investing in regular maintenance now will likely cost less than trying to fix huge problems down the line.
Maintenance Costs by Website Category
By now, you are probably asking yourself, "So, how much is maintenance for my website? What should I expect?". That really depends on what type of website you are running. Here's a rough estimate of typical maintenance costs for different website categories:
Hobby website ($3-$25/month) — In this case, domain and a hosting plan are probably the only costs you'll have to calculate since you'll be doing everything else yourself.
Personal website or blog ($3-$25/month) — Maintenance costs here are most likely very similar to a hobby website. When using website builders like Wix, Weebly, or Squarespace, their monthly fees are similar.
Business website ($15-$2750/month) — Common cost factors in this category are domain, hosting, graphics, email marketing, and technical maintenance. Depending on your needs and the size of your business, you'll find yourself in the upper or lower range.
E-commerce site/online store ($25-$6000+/month) — Here's what you will most likely pay for with this type of site: Domain, hosting, email server, graphics, email marketing, technical support, security, tracking, and analytics. Exact needs and costs depend on your shop's size.
Enterprise-level website ($5150-$9740+/month) — Websites of this caliber are the most expensive to maintain. You need top-notch features and architecture, which come at a price.
How did we arrive at these numbers? Let's go over that now.
Breakdown of the Most Common Cost Factors
The above-mentioned maintenance costs are the bare minimum required. To help you understand how they come together, let's look at the most common expense factors in detail.
1. Domain Registration ($10-$20/year)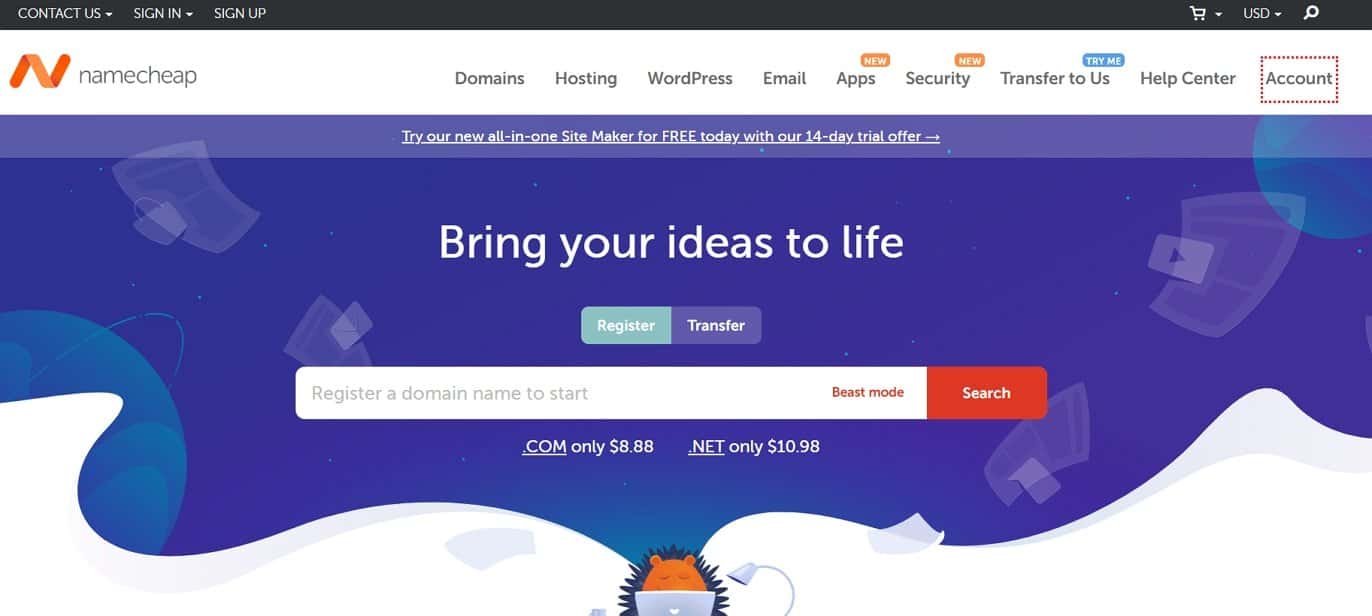 Every website with any professional purpose needs a domain. While you can also have a free website on a subdomain, this isn't suitable for anything other than hobby websites.
How much you pay for your domain name per year depends on your domain registrar and the domain ending you choose. Unless you are going for anything special, it should be in the range stated above.
2. Website Hosting ($2-$500/month)
Sites of different sizes and types have different hosting needs. Additional features and performance mean higher pricing. Here's a rough overview of what that means:
Small to medium blog — $2-$20/month (Check our list of the cheapest hosting services to find the right one).
Medium to large blog — $25-$100/month
Small to medium e-commerce website — $25-$100/month
Medium to large e-commerce site — $100-$500/month
Not sure which are the best hosting providers to get started? Our article on the
Best Web Hosting Providers
will help you out.
Also, make sure to get a provider that lets you create email addresses with your domain for free. Otherwise, you might have to pay another $5/month for third-party mail service.
3. Content ($0-$3,000+/month)
Content is important for marketing reasons, to show off your expertise, and gain visitors from search engines. It's also part of website maintenance and can cost a pretty penny.
Of course, if you write your content yourself, the only expense is time. However, in most cases, at some point, you will want to outsource at least part of your content creation, usually to a freelance writer.
Rates for good writers start at around $0.15/word. At four 2,000-word posts per month, that's $1,200. However, the sky's the limit as top freelancers command top rates and the amount of new content per month depends on your site and strategy, so paying $3,000 or more isn't atypical.
4. General Updates ($0-$200/month)
How much you spend on keeping your site up to date depends on the software you use and whether or not you hire someone to take care of this part for you.
For example, with a content management system like WordPress or Joomla, that has plugins and themes/templates as well as DIY software updates, your costs are zero. When using paid themes and plugins, you have to consider license costs.

On the other hand, hiring a developer for updating your site lies in the range of one to two hours per month at $60-$80/hour. More if they also take over duties like updating your content or store products.
5. Design Updates ($0-$1,600/month)
When talking about design updates, we don't mean a complete overhaul of your website design. Instead, we talk about continuous design work: creating featured images for blog posts, infographics, sales banners, header or product images, etc.
Of course, you can do some of that yourself. There are lots of web design tools and other software out there to make it easier. Some of them are even free.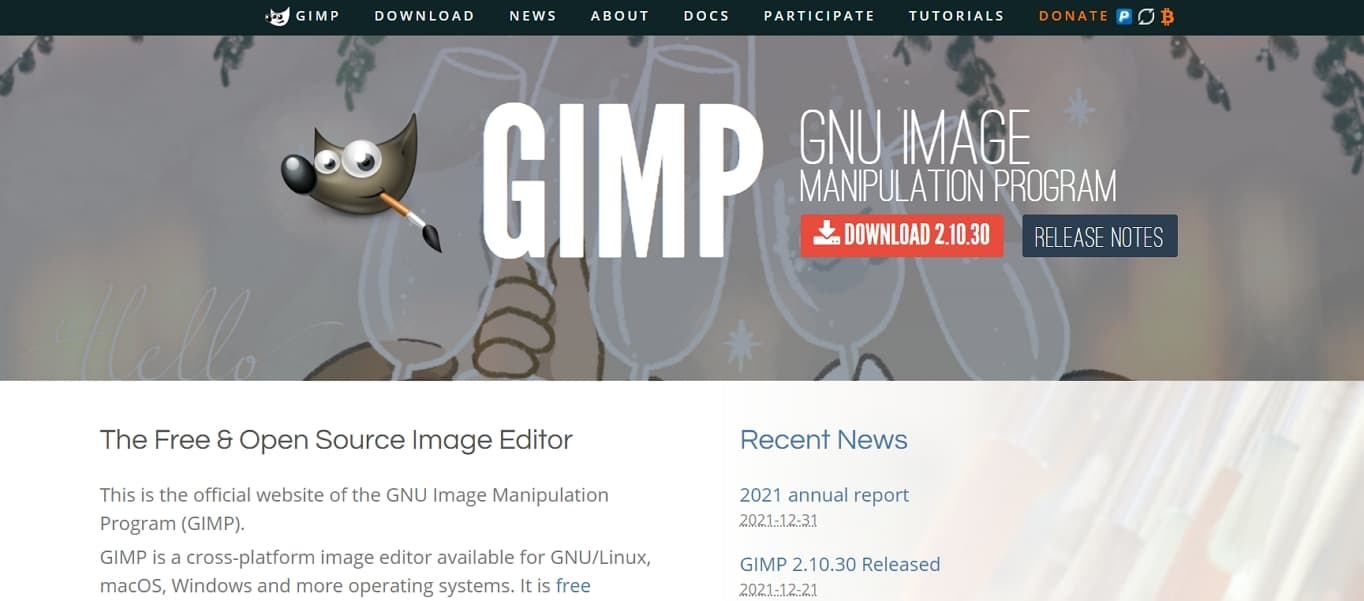 However, if you don't trust your sense of design (no shame in that), your best bet is to hire a professional. Here, you can expect to start at $65/hour for a decent designer.
6. Tech Support ($0-$3,000+/month)
This, again, is a matter of how much you do yourself, how much you rely on others, and how much work is necessary on your site. It's most likely a good idea to hire someone for bigger issues like broken contact forms or shopping carts.
For occasional work, you can get help for $60/hour on a site like Codeable. There are also website maintenance services with fixed offers. If you want to subscribe to a maintenance plan, you have to budget at least $60/month. When technical maintenance becomes a full-time job on your site, you can expect to add an appropriate salary to your website maintenance costs.
7. Security ($0-$100/year)
Website security can take on a lot of different forms:
Spam prevention
Automatic backups
Recovering from hacks
Screening for malware injections
Uptime monitoring
And more…
In addition, depending on the location of your website, some countries will require you to have certain security and privacy features in place.
Here, too, the question is how much you take on yourself. If you follow security best practices, that's already worth a lot and it's free. Plus, when choosing a managed hosting package, a lot of security measures are already taken care of. There are also premium security plugins that can take a lot off your hands at a price of $50-$100 per year.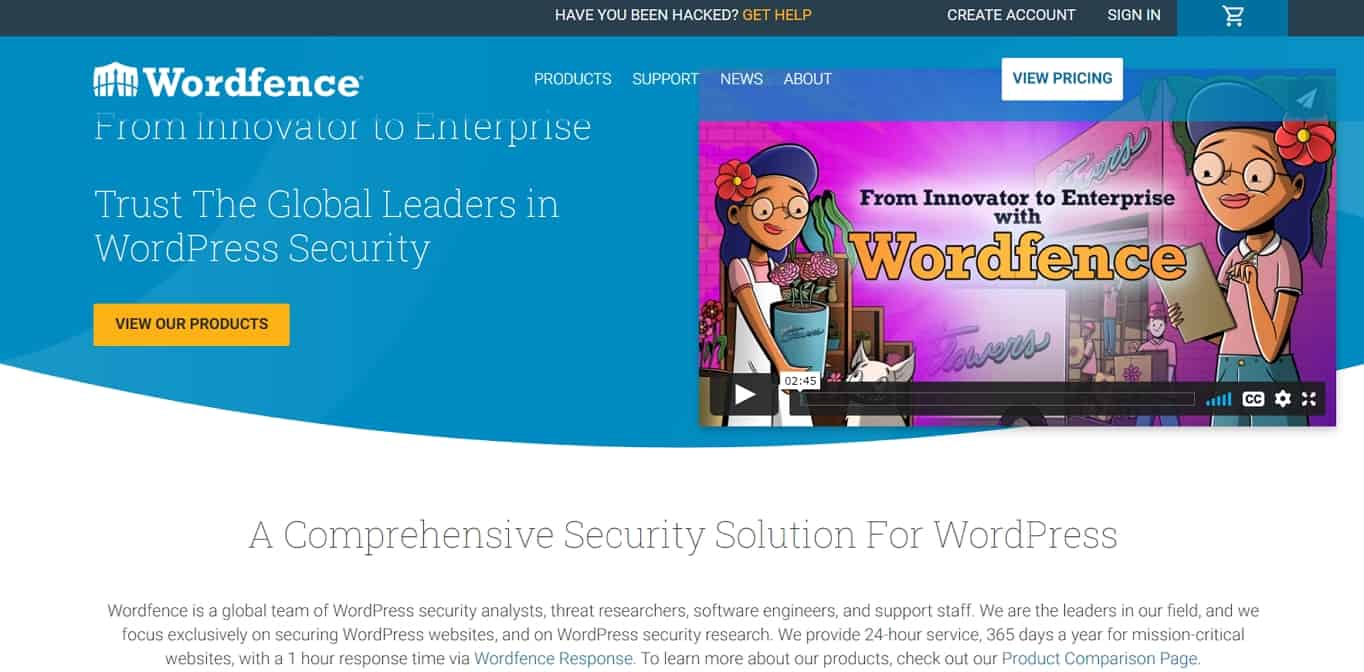 Only when running a complex online store will you probably need someone dedicated to this topic. If you already have an in-house developer, this is usually part of their job.
An important factor in terms of security is also an SSL certificate. Having one is imperative for processing sensitive information like payment info. Some are available for free (e.g. Let's Encrypt) otherwise you can expect $10-$65/year.
8. Tracking and Analytics ($0-$300/month)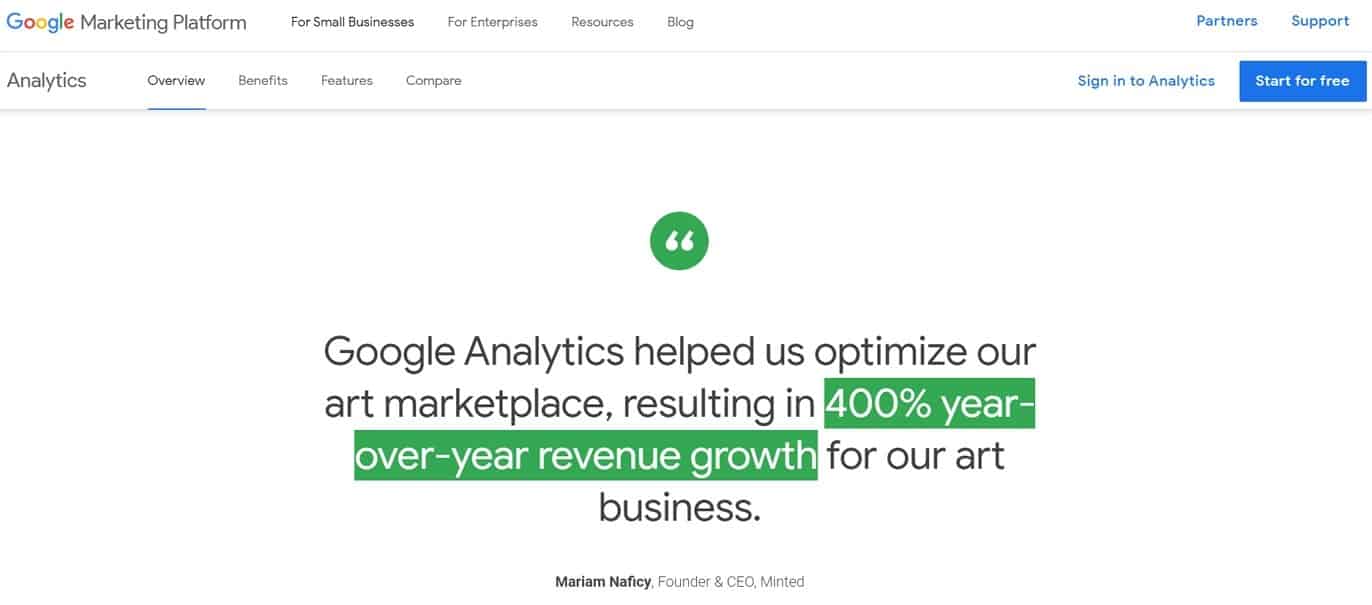 There are numerous ways to track visitors and their behavior on your site. Doing so is imperative to understand what is going on and make informed decisions.
You can start with free Google Analytics. However, there are also paid analytics suites that offer additional features at different prices.
9. Marketing ($0-$10,000/month)
Marketing and promoting your website is crucial for its success. Without anyone knowing about its existence, it's hard to build an audience, sell products, or however else you are planning to monetize your site.
At the same time, there are many ways to generate website traffic, some of them free. So, it's hard to put an exact number on how much this part of website maintenance costs.
Cost factors can be email marketing tools, Facebook ads, Google ads, hiring an SEO or social media specialist, etc.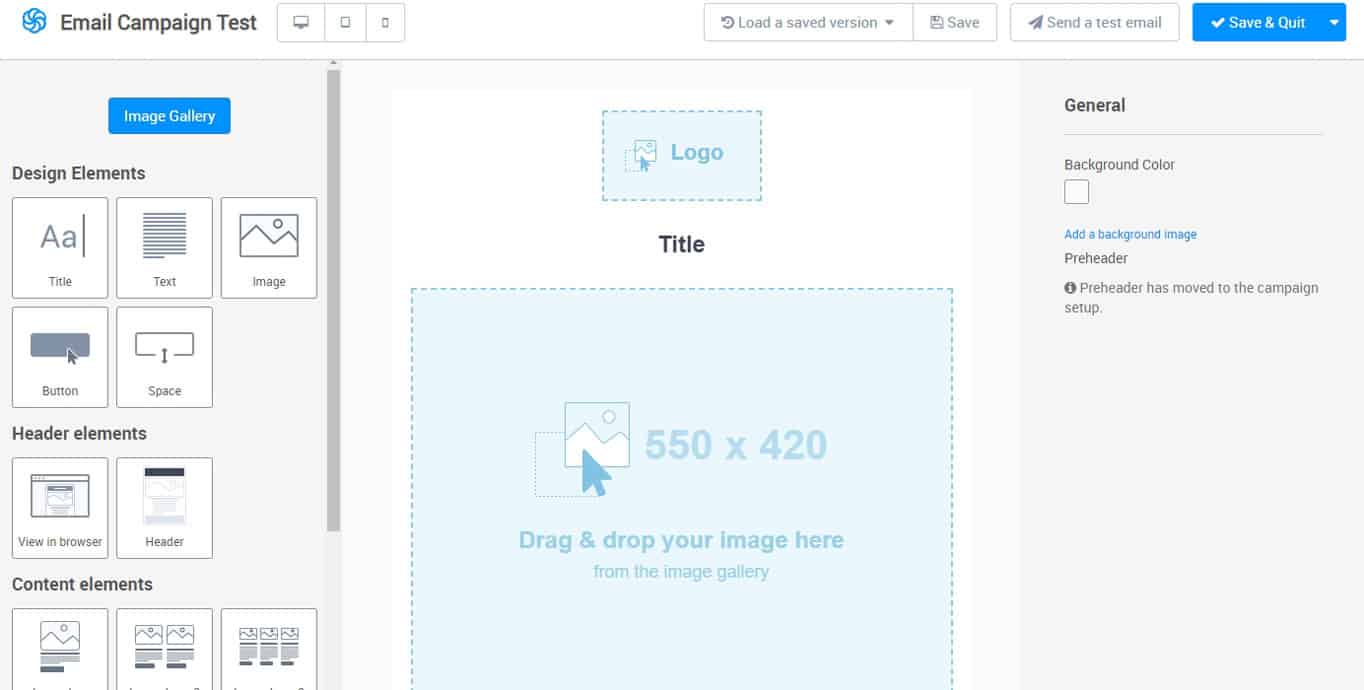 The amount of money you can spend on marketing is theoretically indefinite. However, it needs to be proportionate to your business. As long as you are earning more money than you are spending, things are going well. Just make sure to budget for it.
Example: Small Business Website Maintenance Costs
Now, you may be thinking, "that's all well and good but how do I apply this to my website?". No problem. Here's an example we've put together for a small restaurant business (we made sure to make it as cheap as possible). While other website types may need different maintenance costs, this example can at least help you estimate yours.
Cost Breakdown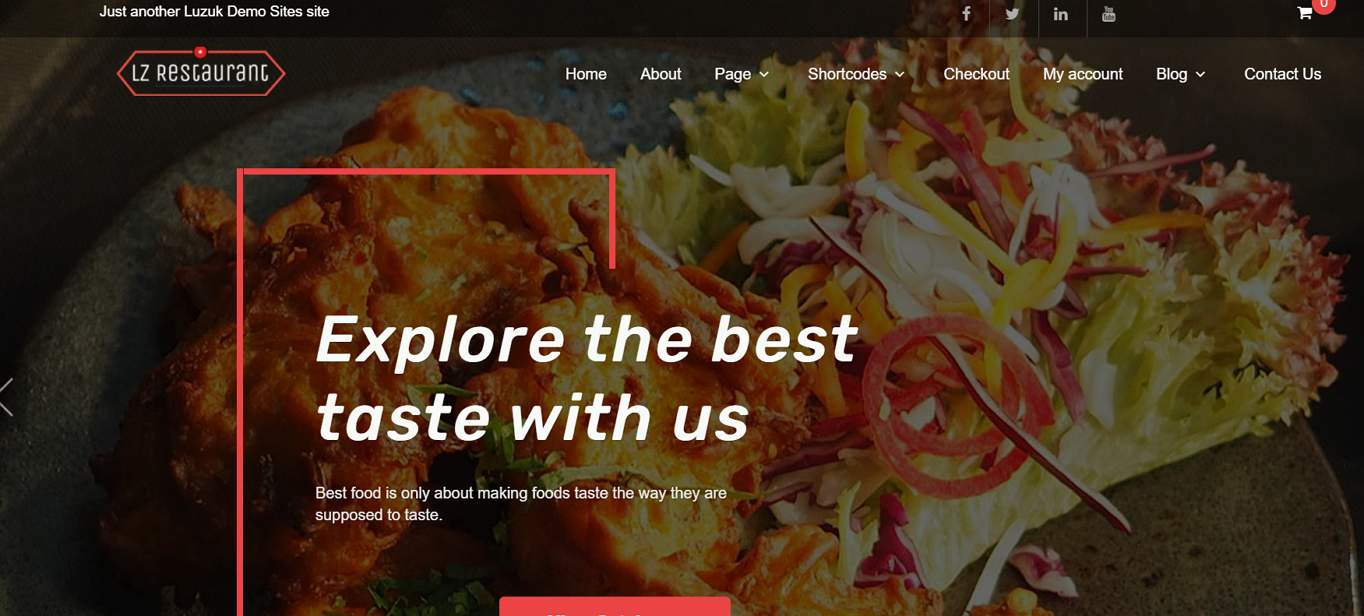 Domain: $1.17/month ($14/year, plus domain privacy)
Hosting: $2.75/month
Email server: Free (included in hosting)
General updates: Free (do-it-yourself)
Design updates (new graphics): $67/month ($50-75/hour for four hours every three months)
Tech support: $10/month ($60/hour every six months, since it's a simple business/brochure website)
Security: Free (just spam protection via plugin)
Tracking and analytics: Free (Google Analytics)
Email newsletter: Free (Mailchimp)
Total (without marketing):

$81/month
Less than $100 per month isn't too bad, right? However, that's all you are looking at to maintain a small restaurant website.
If you also want to invest in marketing through email, Facebook ads, and/or Google ads, you may need to add up to $1000/month to the total cost.
Website Maintenance Costs Are a Tricky Topic
The cost of maintaining a website is not always at the forefront of the owner's mind. Often, they are more focused on how much it costs to first create it. Yet, you need to be aware of what to expect so you can budget for it.
By now, you should be able to estimate the maintenance costs for your website well enough. That way, you can prepare for it and don't get any unpleasant surprises.
You don't feel comfortable doing the maintenance yourself? No problem! You can always 
contact FixRunner
 who is our recommended WordPress support and maintenance provider and they'll help you out in no time.
Any other website maintenance costs that others should be aware of? Let us know in the comments below!